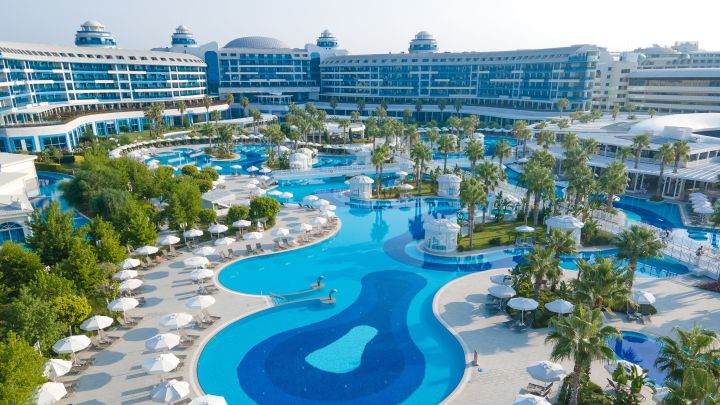 How to Find the Perfect Luxury Hotel for Your Next Vacation
We all deserve a vacation now and then. But for many of us, the cost of a luxury hotel can be prohibitive. However, there are ways to get the most out of your luxury hotel experience without breaking the bank.
So, if you have been looking into a luxury hotel in Charleston or a luxury hotel abroad, then you are going to need some help in navigating your way through for the best time and deals.
Here are four tips to help you find the perfect luxury hotel for your next vacation.
Do your research
The first step to finding a great luxury hotel is to do your research. It may seem obvious, but people can be fixated on one area and not look any further, meaning that they miss out on some great hotels and deals.
Not all luxury hotels are created equal, and you will want to find one that fits both your budget and your needs. Use sites like TripAdvisor and Oyster to read reviews from previous guests and get an idea of what to expect from each hotel.
You can then write a list of the best ones you come across and go from there. Your preparedness will help you overall.
Consider your location
When you are choosing a luxury hotel, location is key. After all, you do not want to spend your vacation stuck in traffic or waiting for a taxi.
So, for example, are you looking for powder white sands and underwater exploration at nizuc luxury hotel & villas in Mexico, or a European city break in Paris or Rome?
If you are planning on spending most of your time exploring the city, look for a hotel that is centrally located and close to public transportation.
If you are hoping to spend your days relaxing by the pool, look for a hotel with its own secluded beach or pool with minimal public transport. This applies especially to you if you want to spend all your time in the hotel and nowhere else.
Bear in mind that if you are going with a group of people, like your family, they each may have unique needs, so it is best to discuss this with them first-hand, so you can create an inclusive experience for everyone.
Do not be afraid to negotiate
The price listed on a luxury hotel's website is rarely the final price you will pay. Many luxury hotels are willing to negotiate, so do not be afraid to ask for a discount.
You can also try booking your stay during the hotel's off-season when rates are typically lower.
Do not just take what they offer at face value, it is better to talk to them to see what they have to offer you. In some cases, they may not be advertising any deals that are available, so communicating with them can help.
Take advantage of perks and amenities
One of the best things about staying at a luxury hotel is all of the extra perks and amenities that come with it. Many luxury hotels offer complimentary breakfast, Wi-Fi, and even airport shuttle service.
Be sure to take advantage of these comforts, as they can add up to significant savings. They will normally list these amenities on their website for people to look through.
When you are doing your research into the various luxury hotels, and compare different ones with what they offer, you will be able to see which is better for value, and what you can take full advantage of when you are there.
By following these tips, you can find the perfect luxury hotel for your next vacation without spending a fortune.
You just need to know where to look and what would be the best solution for the ultimate luxury vacation that you have been waiting for.