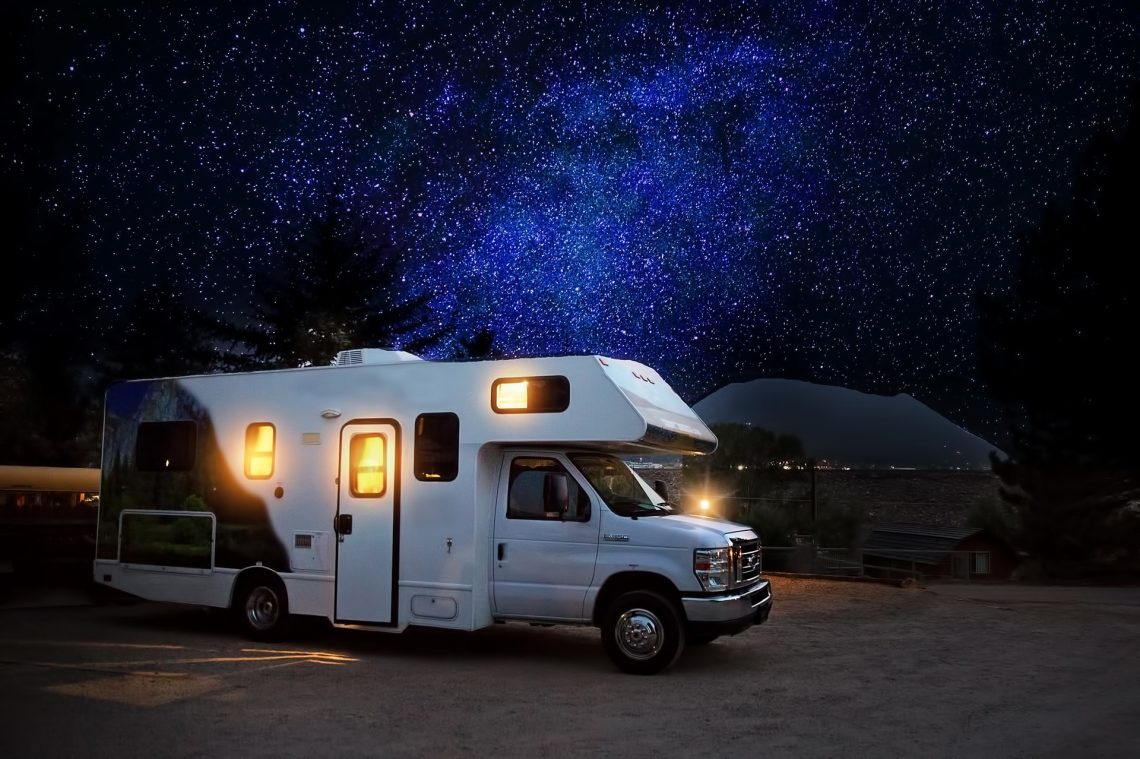 Why Are Women Choosing Vanlife?
Living the nomad life seems like a dream for most people. From traveling to exotic places to spending time on the beach, living in a campervan has some highlights. Though we might all romanticize about the free spirit lifestyle, is this possible for everyday women?
Can we uproot ourselves, pack up all our possessions, and commit to living on the road? It's a lot more possible than you think. Many women are choosing the van lifestyle and have embraced it with their whole heart. 
So, why are women choosing the van life, and could it be for you, too?
Connections 
When you work 9-5 in the same work setting, it's easy to get sucked into a world where you never really meet people. As well, the people that you do meet are not as meaningful as we like. 
Sometimes, it feels as though we are in a box. The idea of designing and defining our destination and the people we meet is appealing. Being free to travel where you please and meet people who are interested in similar activities and adventure is an exhilarating experience. 
Sometimes, bonding with people that are taking the same journey as us is also really comforting. Instead of making small talk with the same people day in and day out, new people and places are just a short journey away. We can connect and meet people that have made the same path as us. Or visit with someone who opens our eyes to a whole new world. 
Minimalism 
How do you know if you can benefit from a minimalistic RV life? First, everyone can benefit from intentional living, regardless of your lifestyle. It's about doing what is personally important to you. When you are living a minimalist life in a campervan, being able to enjoy your travels is essential. Experiencing and enjoying every adventure to the fullest extent is a common reason many women choose vanlife and follow a more minimalistic life. With this lifestyle, you have fewer "things" to care for; therefore, you have fewer "things" to take up your time, which means you have more time to get out, explore and enjoy. Living a minimalist life in a van doesn't leave you with the bare minimum. Still, instead, it allows you to be able to experience your adventures to their fullest and often differently than others may. Here several ways that women are finding minimalism makes a nomadic life beneficial:
Less items are crowding your already small living space. 
There are less items to worry about shifting during travel. 
Less weight in your rig. 
More intentional eating. 
There is more peace with less physical stuff to worry about as well.
Vanlife gives you more time to focus on relationships and making memories together rather than laundry or washing dishes. Even though there is less of that in a van, you still may easily be overwhelmed by the magnitude of the chores that are yet to be done if you haven't adopted a minimalist lifestyle. Are you craving intentionality and simplicity? A minimalistic vanlife may be your solution. It's a minimalist's dream – you downsize everything that you have around you and simplify your mind. 
If this seems like something so drastic – but it's appealing for so many people. 
The thought of living on the bare minimum might not be for everybody, but it's also strangely exhilarating for some. 
Many women have chosen to ditch the excessive number of clothes and gadgets for a simpler life. 
Freedom 
Of course, freedom is the main reason why so many women are choosing this unconventional way of life. Being able to focus on the activities that speak to your heart, vanlife makes it easy for surfers to surf, painters, to paint, and explorers to explore. You can wake up right beside whatever it is you love most, be it an ocean, mountain, forest, or city. 
You can explore anywhere and everywhere. You can wake up in one city and go to sleep in another. It allows you to travel the world, at any time in your life. It provides you with an unmatched level of freedom. 
The thing is, you cannot do this without a van. 
Empowerment 
Empowerment comes in many forms for many different women. Van life has proven to be an excellent option for some. 
Coming home to a van after a day of exploring can offer you a source of empowerment, that you've never really felt before. 
Not only that but making that first-ever trip can feel so nerve-wracking. Getting over your initial fear and doing something entirely out of your comfort zone is an incredible feeling. 
A simpler life 
Women's lives are always so hectic. It's time to ditch all the stress and mess and opt for a simpler life. Regardless of if you're single, in a relationship, with a family or retired. 
If you're craving freedom and simplicity, the van life could also be for you. 
Time to focus on yourself and your interests 
Full time traveling and living the van life gives you the chance to focus on yourself. You can now be in complete control of your own life – this means work, the people you meet, and the people that you see. 
You can learn who you are, begin to do things that you want to, and complete projects that mean something to you. 
Independent on location 
For many women, the best part of van life is that your independent of a specific area. You can live, work, and sleep anywhere that you want. 
This not only allows you to expand your passions and discover new opportunities, but it also helps you to experience more of the world. 
Are your sources of joy being strangled by responsibilities? Are you struggling to be intentional? Are you or your kids overwhelmed? Is your time off work often spent caring for things-fixing furniture, cleaning bedrooms and bathrooms, laundry, etc.? Are you craving simplicity and an intentional life that perhaps also happens to be full of adventure. The RV life may be just what you need. 
Living in a van often has the stigma that it requires ditching all your belongings and living with the bare minimum, which ironically is usually the same stigma minimalism has. While it is true that a drastic downsize is most beneficial to adjusting to this way of living, most full-time van dwellers do not have the mindset that they are living without. Instead, they are living intentionally and enjoying the most out of life.
So, will you join the thousands of other women that have embraced van life? 
If you already have, why not tell us why you chose the van life?
Shelley Trupert works for Outdoorsy, an RV marketplace for consumers and pros. She has been camping for almost 20 years. Shelley is always looking to find the next hike off the beaten path. While she used to enjoy tenting in the wilderness, she prefers to camp in an RV now—whether it is a Class C or a teardrop trailer—to enjoy a little comfort after a long day outdoors and the ease of travel it provides. Her goal is to hike in all of the national parks in North America.