Pull & Bear Releases A Mini-Collection Beauty And The Magic Beast
This is news that should not settle your relationship with your bank. The Pull & Bear brand has unveiled a mini-collection inspired by Disney's cult cartoon Beauty and the Beast. And we want to buy everything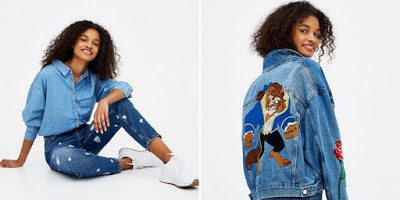 The whole and independent character of Belle, the love that exceeds the differences, the magic of the enchanted characters … Since the release of the feature film in 1991, we are all fans of Beauty and the Beast . Proof, we already have all these products for lovers of Beauty and the Beast.
Pull & Bear is inspired by Beauty and the Beast
After the Primark La Belle et la Bête collection , get ready to make room in your dressing room. Forget the yellow satin prom dresses, and other girly pieces. Pull & Bear has chosen to be inspired by Beauty and the Beast, but for a resolutely modern mini-collection. The Spanish brand has imagined two pieces of jeans easy to wear and a little rock.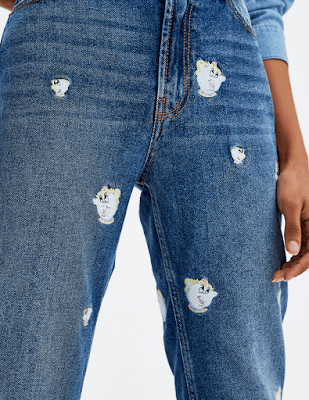 First of all, there is a jean , essential parts of your dressing room. It is covered with patches representing the Zip cup and his mother, the teapot Mrs Samovar .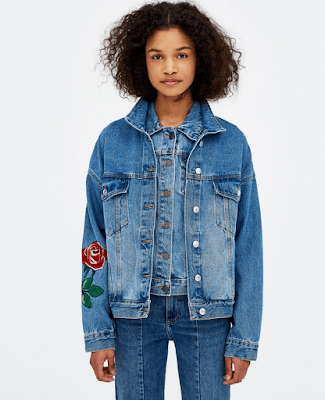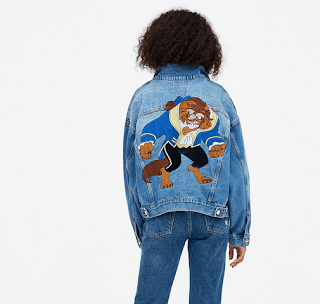 And for a look even more assumed, Pull & Bear has imagined an oversize jean jacket . It displays a huge animal embroidered on the back, and the famous eternal rose of Beauty and the Beast on the right arm.
Where to find Disney Pull & Bear Prices?
You completely fall and dream to offer you the two pieces Beauty and the Beast? Nothing is easier, the jacket and the jeans are both available on the brand's online sales site. The denim jacket is sold at a price of 49.99 euros. For the mom jean it must be 39.99 euros.
The Pull & Bear X mini-collection Beauty and the Beast takes us back to childhood, but with style. It has already been adopted by fashionistas.
To complete the whole, the brand also sells two phone cases Disney matte black or pink glitter, with Mickey ears, priced at 9 euros.