We Love The New Urban Decay X Rock Collab Kristen Leanne
Note to Makeup Fans: The Urban Decay brand has unveiled its newest collaboration with American influencer Kristen Leanne. Palettes of eye shadow, lipstick or highlighters, you will want to buy everything.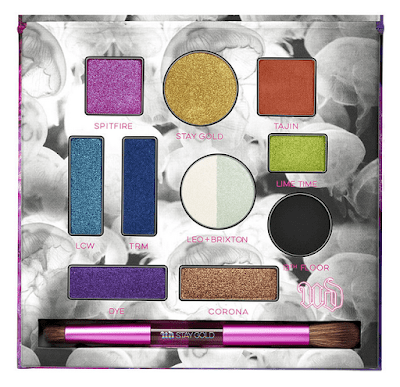 To the chagrin of those who share our lives and our bathrooms, we will probably never have enough to enrich our makeup kit of novelties of all kinds. After the new Backtalk Urban Decay palette, get ready to crack again.
A rock collection for Urban Decay
Urban Decay knows exactly how to make us crack and that is why we are all fans of the Urban Decay brand. After collaborating with singer Gwen Stefani, the brand has unveiled a new collaboration with the American influencer Kristen Leanne. The young woman with some 830,000 followers on Instagram loves color, and proudly displays it on her blue, pink, or rainbow hair. She has imagined with Urban Decay a collection of makeup that looks like: rock, pop and colorful.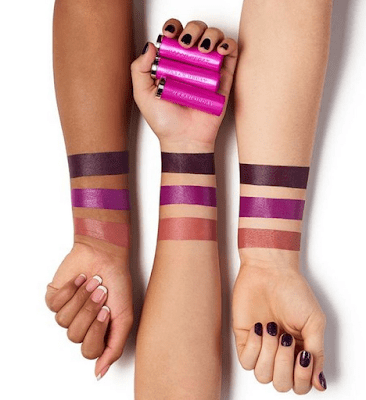 Good news (not for our wallet), the Urban Decay Collection x Kristen Leanne has three different palettes and several shades of lipsticks. If you only like light, unobtrusive colors like those found in Naked Urban Decay palettes, you may not immediately be seduced, but you can find what you're looking for.
The Urban Decay Collab x Kristen Leanne
The collection offers indeed a first palette of eyeshadows with shimmering hues: the Kaleidoscope Dream palette . It contains ten eye shadows ranging from bright pink to black, fluo green and gold. It is marketed at a price of 39 euros. A second palette for the eyes, the Daydream offers five matte shades a lot more "easy", ranging from pale pink to chocolate. It costs 26 euros. There is also a palette of highlighters at 34 euros, the Beauty Beam, as well as three lipsticks at 19 euros: the intense plum Spellbound, the nude brown Bun Bun, and the magenta Cloud 9.