7 Reasons Why CompTIA Network+ N10-007 Exam Is Popular
The Computing Technology Industry Association (CompTIA) is a globally known non-profit trade company that issues professional certifications in IT and project management. CompTIA certification exams require candidates to showcase their utmost proficiency in using current software and technologies related to specific IT or business area. One of the top certifications from CompTIA is the Network+ credential which deals with the troubleshooting, configuration, and maintenance of network infrastructure. In order to get CompTIA Network+ certified, you must pass N10-007 exam which ensures that you have skills and knowledge to: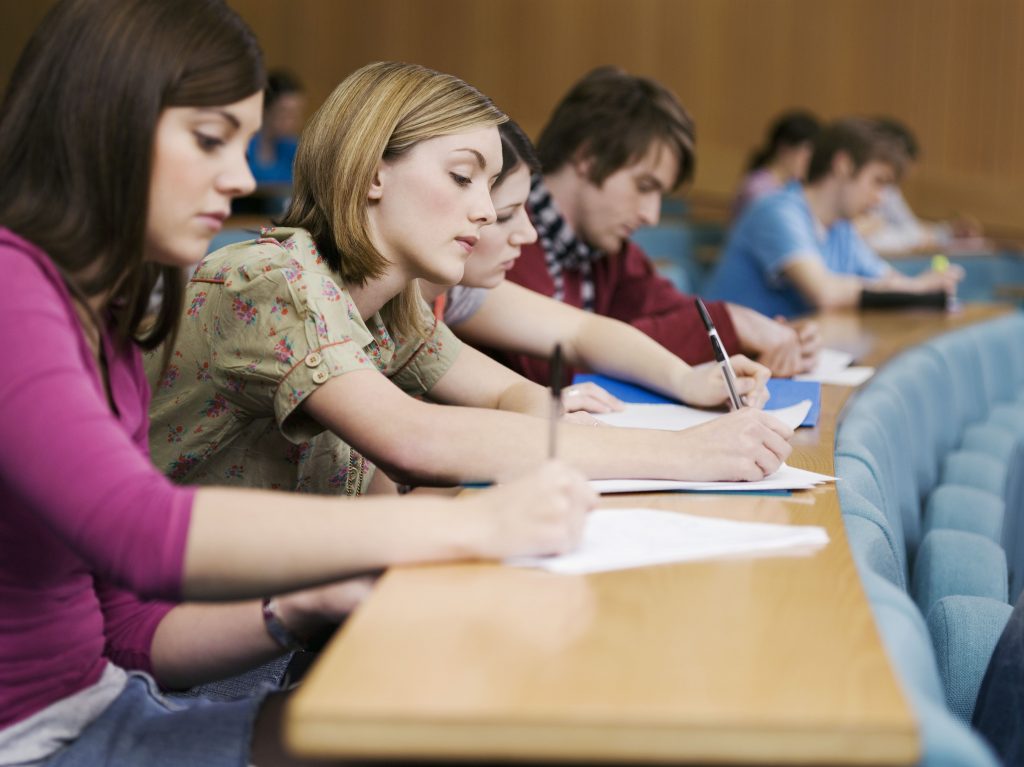 Design and implement a functional network
Configure, maintain, and manage essential network devices
Utilize devices such as routers and switches to create resilient networks and segment network traffic
Identify drawbacks as well as benefits of the existing network configuration
Implement network standards, security, and protocols
Troubleshoot network issues
Support the creation of a virtualized network
In general, CompTIA N10-007 exam consists of 5 distinct exam topics:
Networking concepts
Network operations
Infrastructure
Network security
Network tools and troubleshooting
Test Structure
Apart from the topics of N10-007 exam, it is also very important to get familiar with the structure of the test. CompTIA N10-007 exam is designed by professionals and therefore has the following features:
A maximum of 90 questions
During the exam, you can encounter multiple-choice, performance-based, and drag-and-drop questions
The total exam time is 90 minutes
Currently, the test is available in English, Japanese, and German. Spanish and Portuguese languages are now in development
Every candidate must pay a fee of $319
A passing score for every candidate is 720 on a scale of 100-900
Additional Certifications
Currently, the CompTIA Network+ credential is globally recognized as the certification that equips IT professionals with solid hands-on skills in networking. Therefore, IT professionals in the networking arena should take the CompTIA Network+ certification to boost their careers and be able to get the following positions:
System engineer
IS consultant
Junior network administrator
Network analyst
Network support specialist
But still, what really made the Network+ certification so popular and well-respected in the world of networking? Here is the naked truth.
1. The industry standard for network certifications
Network+ is considered to be the most fundamental network certification because it is ISO/ANSI accredited. Therefore, all the hiring managers and employers in the world know that CompTIA Network+ certified professionals have the required skills and knowledge to manage and maintain network infrastructure. Also, the Network+ certification boosts your chances to get hired by government agencies.
https://www.examsnap.com/comptia-network-plus-certification-dumps.html
2. Vendor-neutral certification
CompTIA Network+ is a vendor-neutral credential, which simply means that you do not have to focus on the networking technology of a specific vendor. Thus, it grants you an opportunity to cover a broad spectrum of networking components created by different companies. Upon completing N10-007 exam, you will become an in-demand specialist because your skills are not limited to one field. Therefore, you will gain the ability to explore several opportunities in the networking industry.
3. High salary potentials
IT professionals with the CompTIA Network+ certification have greater possibilities of earning higher salaries as compared to IT professionals who are not certified. With the CompTIA Network+ certification, you can earn an annual salary that ranges from $41,000 to $134,000. It is also prudent to point out that there are other aspects that determine your net worth, and these aspects include experience level and accreditation. Usually, professionals with the CompTIA Network+ certification can earn a salary of more than $66,900 per year after 2-3 years of practice.
https://certification.comptia.org/certifications/network
4. More career opportunities
The IT professionals who are in the networking field are in demand by organizations both in public and private sectors. The CompTIA Network+ credential grants you an exclusive edge to handle network maintenance and administration tasks in a variety of companies.
5. Opportunity to learn and develop
Before you are awarded the CompTIA Network+ certification, you will be required to cover all N10-007 exam topics. In the course of your preparation, you will learn everything about various methods for configuring, maintaining, and troubleshooting network infrastructure. Additionally, you will also develop your knowledge and skills that will help you to be a better network engineer. This is the reason why hiring managers look for IT professionals with the CompTIA Network+ credential. This certification is a perfect proof of your skills and knowledge in the networking field. Watch training courses at Examsnap.com to get more details.
6. Opportunity to work anywhere
This is one of the most significant benefits that IT professionals should consider. The CompTIA Network+ certification is widely recognized, respected, and accepted all over the world. Wherever you decide to look for a job, this credential always opens multiple doors in the field of networking. This is because N10-007 exam undergoes regular reviews and updates based on the industry standards.
7. Company trust
The CompTIA Network+ certification is trusted by many world's leading companies such as Apple, Canon, DELL, HP, Intel, RICOH, and Verizon. This clearly shows that Network+ is the hottest credential in the field of networking. Therefore, it grants you an opportunity to work in globally renowned companies that set trends for technological inventions.
Conclusion
It is wise to advance your skills because the knowledge that you have acquired in university or college is becoming obsolete as new inventions are coming through every day. The CompTIA Network+ certification is the right tool to upgrade your skills and knowledge in order to remain relevant in your networking job role. Enroll for N10-007 exam, score at least 720 points, and get certified!