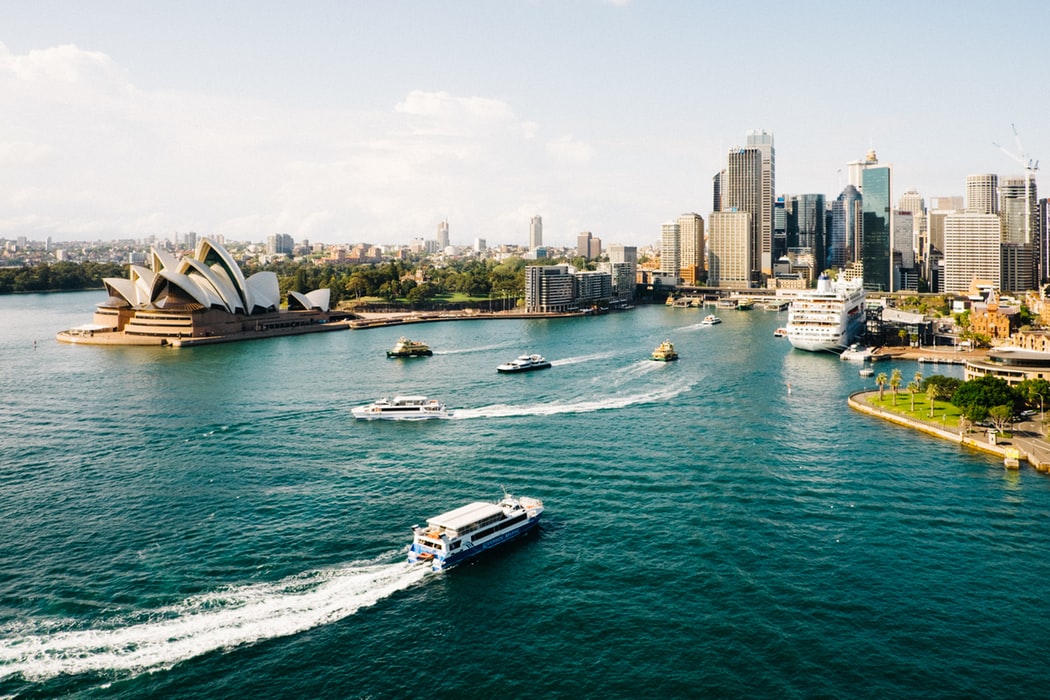 Fashionista Travel Guide to Sydney – 7 Best Things to Do
There is simply something about cities by the sea – these sun-torched harbors are usually vibrant with life and people from all corners of the world wondering the streets.
Being a true metropolis by the sea, Sydney is a force attracting tourists from all sides with its rich culture, dazzling sights, great food and breathtaking sceneries that simply can't be seen anywhere else. No matter what type of tourist you are, you will manage to find something interesting in this city. And if you're a person who also enjoys fashion and everything that comes with it, then Sydney should be your next destination. This city is as fashionable as it's beautiful and entertaining – there are tons of places for a fashionista to see and things to do.
1. Get a tan and some fashionable clothes on Bondi Beach
Fashion and one of the most beautiful beaches in the world – isn't it an ultimate fun? Bondi Beach is popular for so many reasons – it's a great surfing spot, a place for long strolls and a stunning view of the sunset, filled with fashion boutiques where you can buy clothes that compliment your new tan. And let's not forget Bondi icebergs – natural pools perfect for cool photo shoots.
In case you want to get a great spot on the sandy beach, then arrive early and save some time for a long coastal walk in the late afternoon. Know that topless sunbathing is allowed there – after all, this fashionable beach is known for its edgy, alternative feel.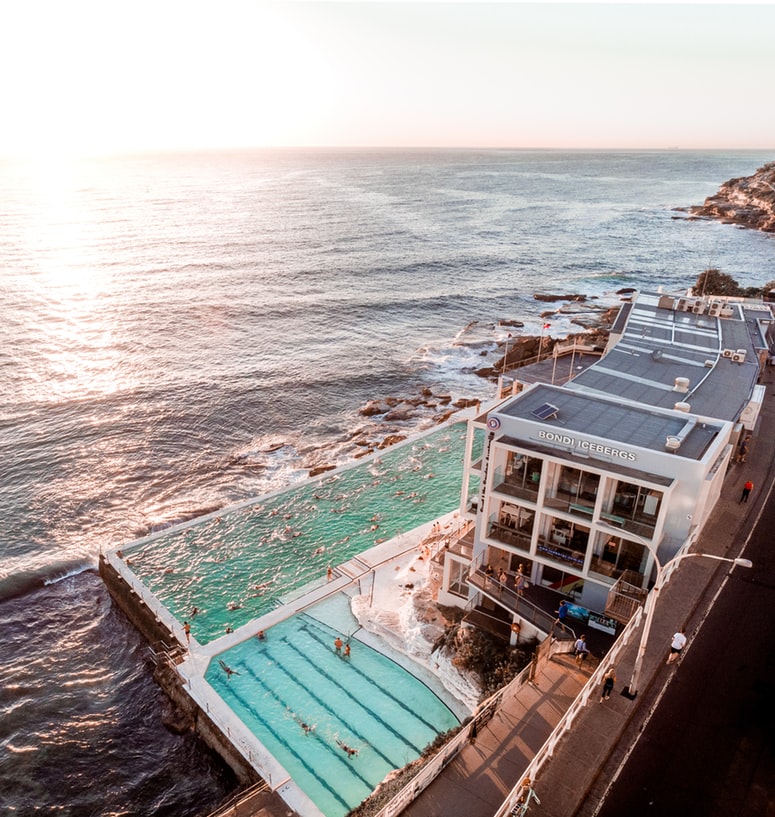 2. The Rocks – walk down the 19th-century Sydney
The Rocks may be crowded with tourists most of the time but it isn't a reason to miss this 19th-century area full of cultural gems. The area is overlooking the Opera House, offering opportunities for great pictures. The area is covered with cobblestone, and the architecture is both so old-fashioned yet so fancy. Actually, all the restaurants, pubs, shops and cafes are incredibly fancy – something that a true fashionista should not miss.
Inside it, you'll come across the Museum of Contemporary Art and the art gallery of world-famous Australian artist Ken Done – follow the trends and get to know the works of this amazing man. When it comes to what's trendy, you should also check out Japanese restaurant SAKE and enjoy their amazing food. The best place to stay there is Pier One or Park Hyatt. Even though the items there are a bit more expensive than in the rest of the city, it's only because they are unique in their own right.
3. Entertain yourself at Darling Harbour
If you want to be entertained every step of the way, go to Darling Harbour, a pedestrian district where you can watch a movie on the largest film screen in the world at the LG IMAX Theatre Sydney. Of course, maybe the most important thing that would interest you here is the Harbourside Shopping Centre – enjoy a shopping fever while exploring tomes of fashionable boutiques. When you want to take a break, sit in one of the charming cafes or restaurants nearby. While walking down the streets of the Darling Harbour, you'll be able to enjoy many street performances, and if you happen to be there on a Saturday, make sure you stay there until 9 p.m. to watch magnificent fireworks.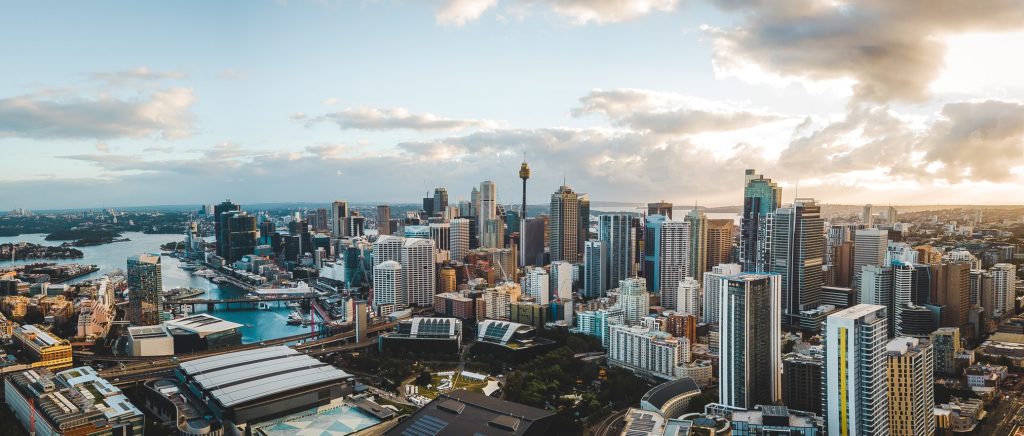 4. The greatness and colors of Sydney Harbour
Sydney Harbour's 150 miles of shoreline make one of the most stunning harbors in the world – the numerous landmarks that you see along its way are equally fascinating. Some of them include the Royal Botanic Garden, the Sydney Harbour Bridge and Mrs. Macquarie's Chair (offering the best view of the harbor). The harbor is also a must for you because, other than the landmarks, it offers you the chance to wander its numerous shops for unique pieces of clothing and eat in some of the most fashionable restaurants in the city. You will experience the most picturesque views if you take a ferry ride during the sunset – you will be amazed by the abundance of colors across the sky. And the best things about the harbor are the festivities at specific periods of a year – experience New Year's Eve celebration there to feel like a citizen of the world or pop in May or June to join the annual Vivid Sydney color festival.
5. Immerse in high-end fashion in Crows Nest
Fashion is a huge business, so it's only natural why you should check out Crows Nest. It's an area of the city that's highly popular among business people. You could practically taste the adrenaline and rush on its streets. Everything there emits luxury, elegance and comfort – the people entering and coming out of commercial buildings, the high-end restaurants and cafes, the trendy Crows Nest accommodation offers, the designer shops at every corner. This is also the are where you can indulge yourself in Thai Massage and Spa – there is a surprising number of this type of salons. And it's not that surprising – a business area should have places where people can relax, right?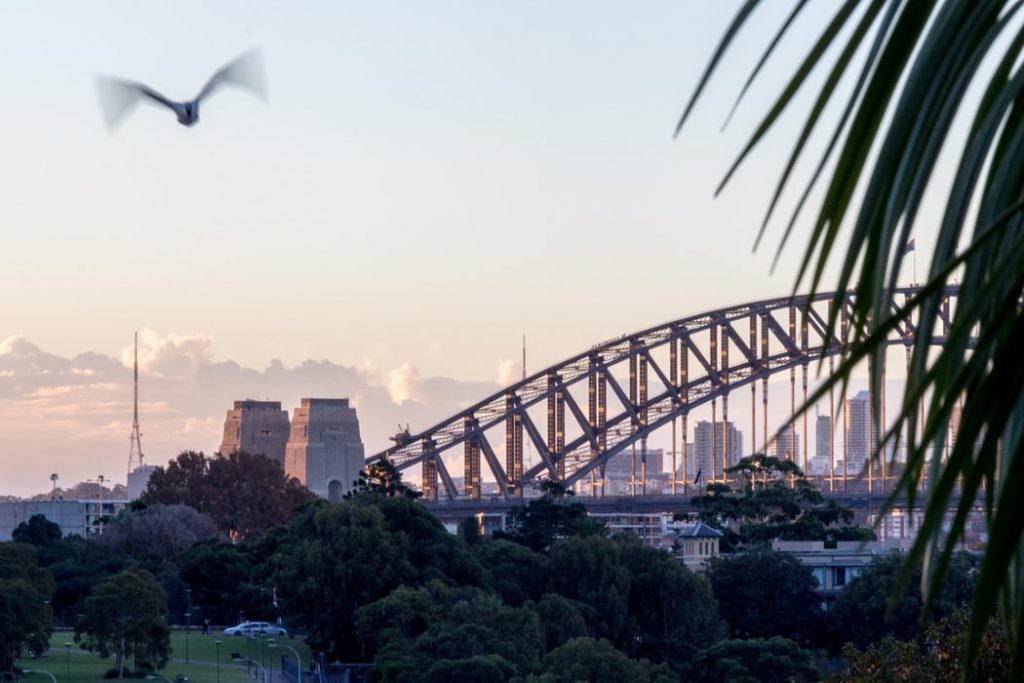 6. Live fashion through a homeware hunt
Fashion is present in every aspect of our lives so it's no wonder why it's comprising part of every home. A true fashionista attentively picks out every item and piece of furniture in their home. That's why they simply must visit Sydney's design and homeware stores where creativity has full freedom. Places like Sibella Court's St Peters' store and The Society Inc. will offer a wide choice of cute curiosities, beautiful and exotic textiles and unique furniture. Jardan in Paddington will also offer an array of stunning furniture pieces, as well as Fred International in Rosebery and Commun in Bondi – homemade furniture and elegant homewares may be the best souvenir you could bring home from Sydney.
7. Be fashionable and trendy on every beach
Some shops simply have to be visited on your way to the beach. Jewelry stores like Lucy Folk's Playa in the back streets of Bondi Beach is a perfect place for every trendy woman. This is a shop where you will get it all – the trademark jewels, unique sunglasses but also carefully chosen out pieces of jewelry by international designers, too. What more to ask from a shop?
And let's not forget your hair – it should be trendy even when you're lying on your sunbed, so pop into A+H Salon – it's one of the best and most beautiful hair salons you'll ever see. Placed on the top of a heritage building, it employs a great team of experienced stylists and colorists. You'll get a true Australian treatment and a haircut to remember.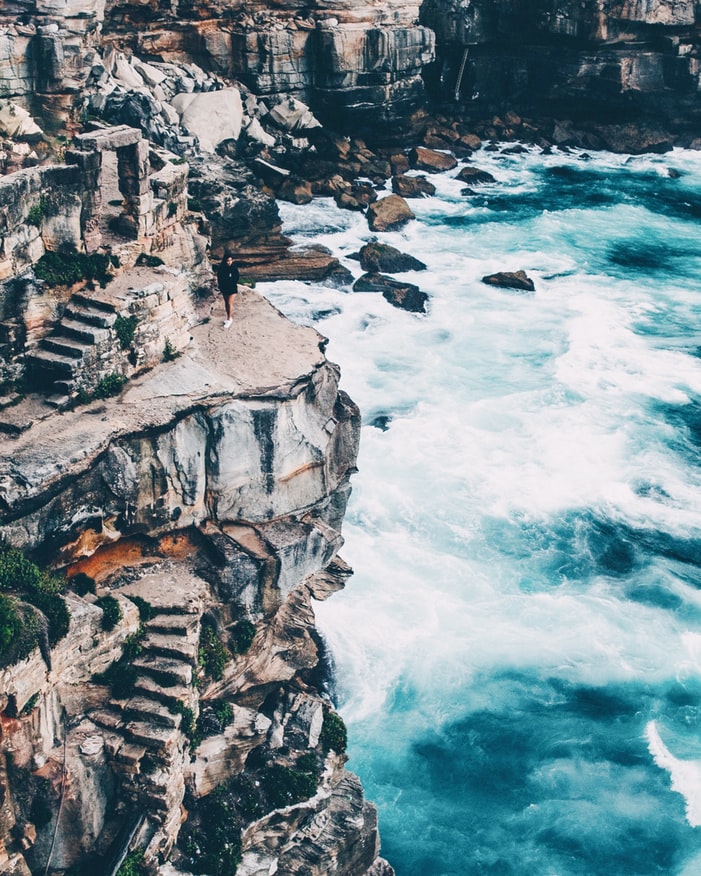 Lastly – enjoy yourself
When experiencing the fashion of a certain city, one mustn't rush themselves. Take your time while you're discovering the city of Sydney – its many hidden gems are visible only to those who know how to look. You will definitely notice that fashion is a way of living in some areas, so let yourself enjoy every boutique, every high-end restaurant and every piece of jewelry that reaches your hands. Sydney is all about enjoying every moment.