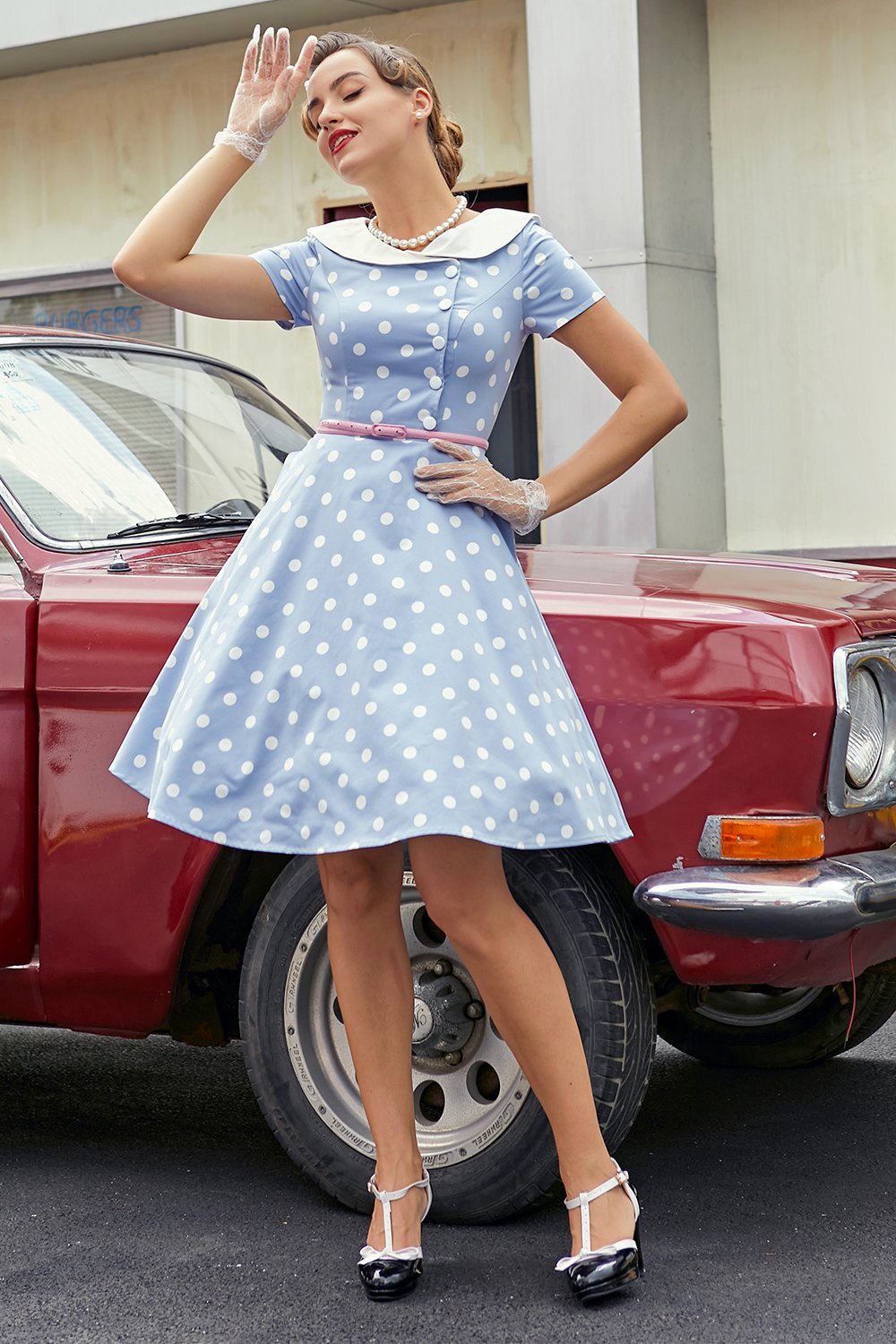 Skirt or dress: Some tips to help you choose
Skirt or dress, what do I wear?
When it comes to getting dressed, hasn't it happened to you that you don't know what to wear and although you want to be feminine, you can't decide?
Are you looking for a skirt or dress for chubby girls? For an hourglass body? A vintage garment to wear every day? Do you have a retro skirt that you love but don't wear for some reason? Are you lazy to wear a dress because you do not know if it will go well with the occasion?
The dilemma has happened to all of us: skirt or dress. But what is best for every occasion? What suits you best? Can you wear some 1950s vintage dresses?
Let's find out, thanks to some ideas. The next time you have to dress one of them for your body type or style, don't forget:
Everything is fine if you adapt your wardrobe to the circumstances.
The most important thing when choosing a skirt or dress for chubby, a skirt or dress for an hourglass body type or whatever, is to adapt to the situation. If you adjust your complete wardrobe to the circumstances and the event you will attend, you will not fail. It is effortless to choose this way if you classify your clothes by category. Since you don't usually wear a skirt or dress for a party that much to go shopping, organize your closet so that you can see your most frequent and comfortable clothes first. So it is impossible to go wrong when choosing a skirt or dress for your body type and style!
 A skirt can be more flattering if you combine it correctly.
A dress indeed looks different than a skirt, and many times you feel like it for a particular party or event. But choosing between a skirt and a dress shouldn't be that difficult. A skirt, for example, can be more flattering if you combine it with the right clothes and accessories since you have more freedom at the top, without the need to superimpose garments like with a dress. If, for example, you are looking for a skirt or dress for a person with wide hips or a pear-shaped body, you can add accessories and volume. If, for example, you have an apple-shaped body and you are looking for a skirt or dress, you can combine them with a belt to highlight your waist. It is always easier to vary the style with a skirt. Do not stop wearing them!
There are shaping dresses that serve as a girdle and as a compression garment.
 A garment has to adapt to your needs. For example, if you are looking for a skirt or dress for chubby girls, this may interest you. There are dress corsets and perform dresses that can save you from many headaches. Shaping dresses like bandage dresses also help a lot. A corseted party dress can do wonders. If you are looking for a piece of any type or a garment among these Polka Dot dresses Canada, do not resign yourself! Find yours and show it off as you deserve.

Infinite dress styles
There are as many dresses as there are body types. Or even more. Therefore, do not think that wearing a dress has to look like the last disaster you saw on the runway. It doesn't have to be seasonal if that's what suits you. If you like dresses in medieval style, go for them. Blue lace dresses with vintage velvet? Yes, of course. Put them on and wear them with your head held high. Don't think your dresses look bad until you find your, keep looking. 
Choose loose clothes.
Many times you indeed look great with a dress, but you cannot always vary your look as much as you should. Even if you use layers, it is more recommended than if you like to change many clothes, colors, styles, fashion trends, etc. Choose loose clothes that will allow you more freedom.
Choose the correct length, size, and material for your garments.
You must learn the type of dress that suits you. There can be several, but you need to know what to look for. Once you have your ideal dress, nothing stops you. Choose the length that you feel most comfortable with. Choose your size or one larger or smaller, depending on the model. Above all, consider your lifestyle when choosing a skirt or a dress as they will determine how well the garment fits you and how comfortable you will be. The material also produces tremendous changes. 
Are the tips above handy? We hope so!
Photos provided by zapaka.ca