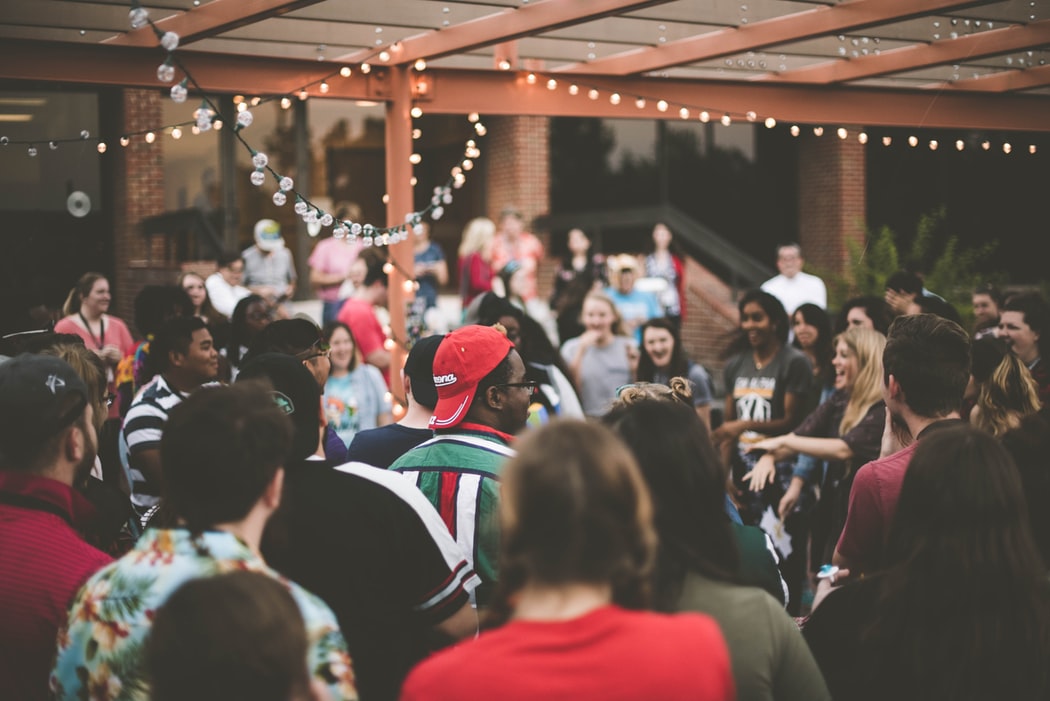 X Trendy Touches To Add To Your Next Party
Whatever the season may be, it's always a good time to have a party. 
But as we all know, not all parties are created equal. If you want your next party to stand out from the crowd, there are a few simple steps you can take to make sure that everyone is raving about your soiree long after they've all gone home. 
And today, we're going to focus on making your party trendy. 
Sure, there are plenty of steps you can take to save money or to make things more manageable. But honestly, those topics are a little boring!
Let's focus on the fun side of planning a party – the part where you get to show off all your creative talents. 
But even the most creative people on Earth can get a little stuck sometimes. So here's a little inspiration for you:
1. Go The Extra Mile With Party Invitations
Party invitations might seem like a small detail, but they can really make a difference when you go the extra mile. 
Although you could email invitations or send out invites via Facebook, that is so 2013… 
Why not rediscover the joys of creating real, handmade invitations? 
Whether you need elegant birthday invitations, chic new years' party invites, or any other type of invitation, there are plenty of amazing options out there. 
And one of the best companies that can help you is Basic Invite. It's one of our favorite ways to conveniently create and send some of the most breathtaking invites we've ever seen. 
This company offers almost unlimited colors, designs, and so many other options. You can even choose the color of your envelope! And with custom samples, you can see the invite for yourself before you order hundreds of copies. 
Although you might think that physical invites are a little outdated, Basic Invite integrates seamlessly with Facebook, Instagram, or Twitter. Send invites with one of these social media platforms, and you'll have the option to use Basic Invite's Address Capturing Service. 
You'll have the opportunity to ask for your friends' addresses when you send these invites on social media, and then their addresses will automatically be stored in Basic Invite's database. 
Of course, you don't have to choose Basic Invite, but they definitely make life a lot easier if you do want to try personalized, physical party invitations. And if you do choose Basic Invite, you can use the promo code "15FF51" for 15% off! Thank us later!
2. Set Up An Artsy Selfie Zone
We all know that selfies are going to be a major part of any party in the current era. There's honestly no escaping it, whether you're a fan of selfies or not. 
One easy step you can take to ensure that selfies taken at your party are always on point is to create an artsy, trendy selfie zone. 
It doesn't have to be too complicated. 
A simple backdrop is enough to really make selfies stand out from the crowd, especially if you take the time to add some interesting decorations. 
Maybe you'll simply get a canvas and splatter some paint onto it to create an abstract effect. You could even hang flowers on strings. Get creative! All it takes is a few minutes, and you'll have an interesting backdrop that'll be much more interesting than a blurry background.
3. Try A Garden Party
Okay, so this is more of a general party idea rather than a specific tip, but it could really add life to your little soiree. 
Obviously, a garden party will only work under certain conditions. No one is going to want to party outside if it's rainy or cold (unless you have some seriously powerful heaters and some sort of tent). 
But if the weather is permitting, garden parties can be an excellent alternative to partying indoors. 
You actually have much more freedom when it comes to creating decorations with a garden party, and you also don't have to worry as much about damaging your house. 
And when the sun goes down, there's something positively magical about a garden party illuminated by Christmas lights. 
Why not give it a try?
4. Break Out The Polaroid Camera
These days, people instinctively pull out their cameras as soon as it's time to take a picture. 
But if you want something a little more retro and real, consider getting a polaroid camera for the occasion. There's something special about getting a physical camera in your hand after you've taken a picture, and it's something your guests will almost certainly enjoy. 
While social media moves quickly, a polaroid picture lasts forever. 
5. Create A Dress Code
Another simple way to make your next party chic is to create a simple (or elaborate) dress code. 
The idea that immediately comes to mind is an all-white dress code, but that's only one option. 
Remember, different colors have different energies, and they create different emotions. An all-blue dress code or an all-red dress code can have really interesting effects on your party, so definitely give it a try if you can.