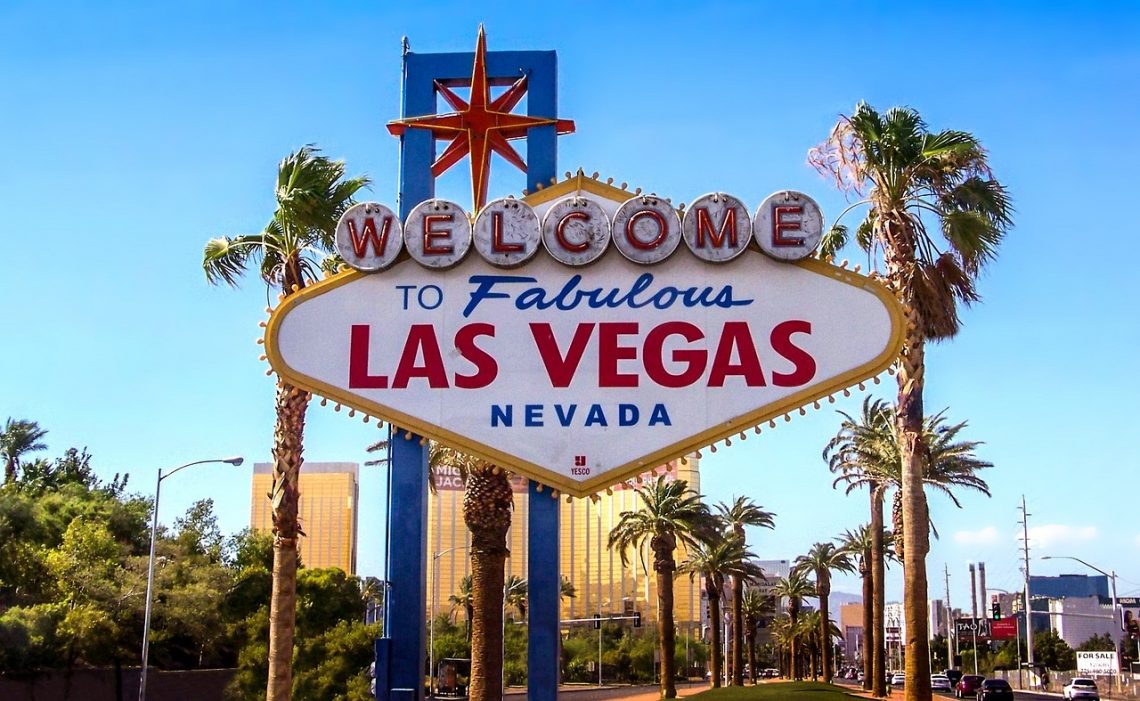 The Ritz & Glitz of Fabulous Las Vegas, Nevada!
Las Vegas is the entertainment capital of the United States of America. A veritable paradise of fun and games geared towards vacationers across the spectrum. Interspersed within the mix of eager partygoers, holidaymakers, and business professionals is a smorgasbord of haute couture fashioned by the leading designers, visionaries, and stylists. Real and surreal elements dance seamlessly in sync with one another along the iconic Las Vegas Strip, titillating the senses with eye-raising attire guaranteed to evoke dramatic utterances from passersby. High-end fashion blends rather unusual fabrics with intricately-designed finishes for the connoisseur. Whether it's Jean Paul Gaultier, Gianni Versace, Giorgio Armani, Ralph Lauren, Christian Dior, or Diane von Furstenberg's eclectic styles, or street gear, Las Vegas is a melting pot of hairstyles, fashions, and contrasts.
The razzmatazz of Las Vegas is a big part of its appeal. For those attending a soirée in fabulous Las Vegas, Nevada, it's always a good idea to look your best to be your best. In a city filled with 'transient travelers,' the wow factor is a big part of the experience. The non-stop energy of the Strip and its multitude of majestic hotels and casino resorts is unparalleled anywhere in the world. While Macau certainly boasts greater variety, Las Vegas truly brings the adult world together better than anywhere else on earth. Each casino on the Strip of which many are steeped in history with names like the Waldorf Astoria, the MGM Mirage Hotel and Casino, ARIA Resort & Casino, the Bellagio Hotel, the Cosmopolitan, the Mirage, Bally's Hotel & Casino, and the ever-popular Flamingo Hotel, Las Vegas. Each venue is a sprawling entertainment destination filled with a symphony of sounds and a splash of colors designed to delight guests, revelers, and gamblers of all persuasions. Thematic and masterful in design and display, these casinos are bubbling over with pulse-pounding energy and a colorful cast of characters to bring it all to life.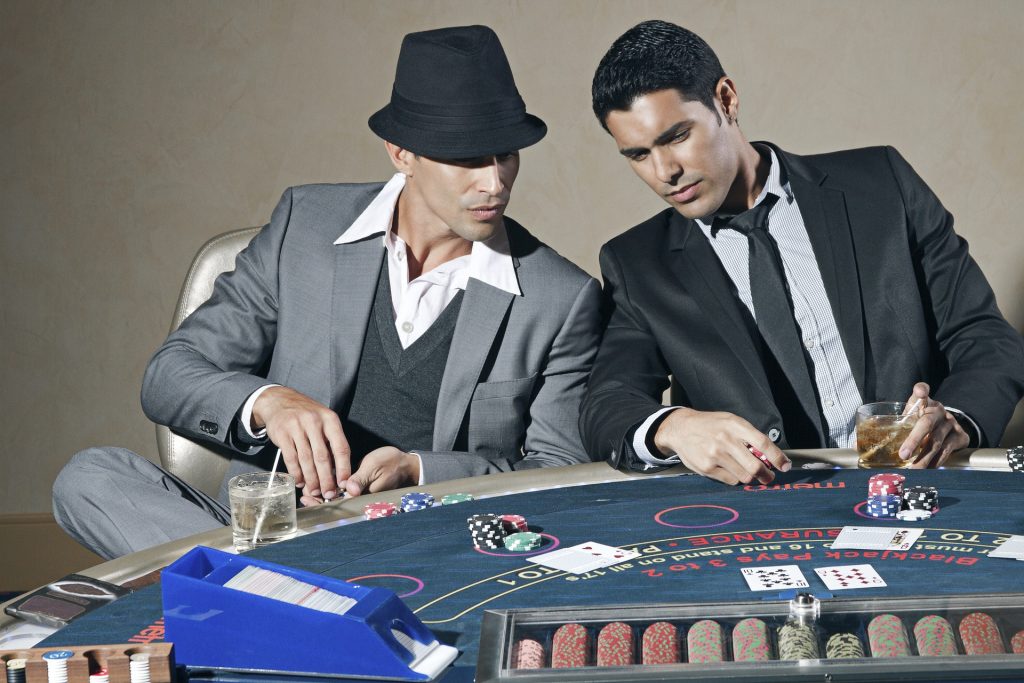 Dressed to Impress at the Casino Tables 
If we truly are what we wear, then Las Vegas casino tables are every bit as complex as the poker players who participate in high-stakes games of Texas Hold 'em. From the outrageous to the conservative, you will find every stripe of player seated at the tables. Unlike the vacationers at the clubs, and in the stores, the poker players partake in intentional obfuscation designed to throw fellow players off their trail. That joker in a Superman sweater sporting a pair of Elton John sunglasses may well be a mathematical guru with mad poker skills. Psychology lies at the very heart of fashion in Las Vegas casinos. Poker players dress a certain way to divert attention elsewhere; bizarre and eccentric behavior, often supported with flamboyant attire. While certain norms must be adhered to at the blackjack tables, poker is an entirely different ballgame. Players are typically much more relaxed, more cunning, and more adept at psychology. Any statistical advantage over your opponent could tilt the pot in your favor – that's certainly worth dressing up for.
The dude wearing a 'He-Man' costume may not be the most powerful man in the universe, but he's certainly drawing attention to himself, which has the effect of refocusing your energy on your cards. Back in 2012, the Journal of Experimental Social Psychology wrote an article about the perceptions of white coats – one belonging to a painter and one belonging to a doctor. The findings suggest that increased attention was focused on the doctor's white coat and the person wearing it. While none of us believes that the guy wearing a Superman sweater has superhuman abilities, the mere symbol evokes all sorts of emotions within us to throw us off our game and refocus our energy elsewhere. Psychology is at play on all levels with poker games. Texas Hold 'em is no different; it's a war of attrition where players work on one another's nerves, grit, and staying power to whittle away their chip stacks in pursuit of the monster pot at the showdown. Whether you play multi-table tournaments, Sit & Go's, or cash games, what you wear says a lot about how people perceive you. Sponsored players are often disadvantaged against other players who may see them as a threat and act much more deliberately as a result. Sean Jazayeri (World Poker Tour (WPT) Champions Club Member) says that "Sunglasses can give you an edge, and I wear them in big tourneys so I can watch people without them knowing." 
Fashion Faux Paus in Las Vegas?
One need only stroll along the adrenaline-infused Strip to encounter Marvel superheroes like Iron Man, the Incredible Hulk, Thor, Spider-Man, and the rest of the Avengers. Or, if DC characters are your mainstay, Batman, Superman, Wonder Woman, and Silk are out in full force to take on the fashion police with their skimpy little costumes and delightfully decadent routines. From the Transformers to Star Wars, from the Showgirls to the Goths, Vegas is everything you've ever wanted in one truly unforgettable vacation destination. Vegas is one place where everything goes; it doesn't matter if you're dressed in sandals and floral shirts, or nattily-clad in evening attire dripping with diamond-encrusted platinum necklaces. A colorful cast of characters creates the vibe that is so undeniably appealing in Fabulous Las Vegas. Luxury, elegance, and razzle-dazzle are the trademarks of a Sin City sojourn, and the decadence is enough to keep us coming back for more.