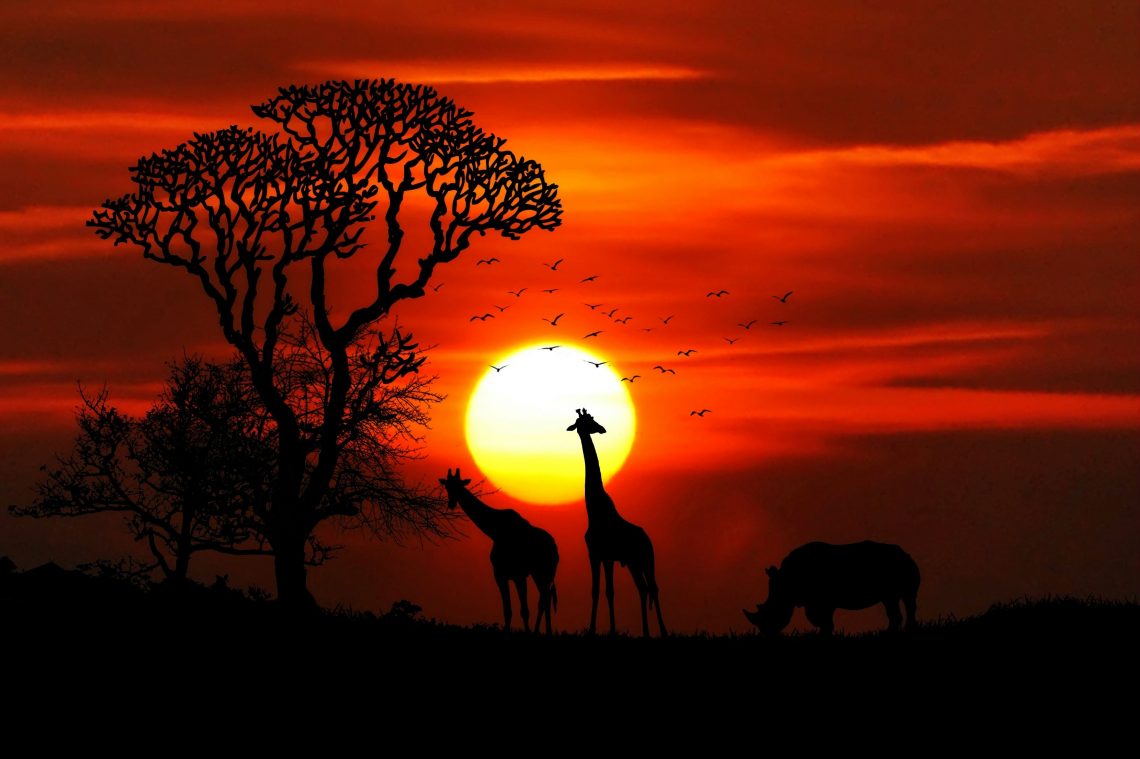 What to Wear On an African Safari – Safari Fashion
Ever dream of going to Africa? There is so much to see and do in this vast country.  What do you wear on an African Safari?  This article will give provide you with ideas of what you should take and what not to take.
Africa is a dream destination, a diverse continent, and the oldest inhabited space on earth. Breath-taking landscapes, spectacular wildlife, and incredible people, this expanse truly shines with unbelievable beauty.
The acmes are well-known worldwide: the stark rock towers, towering cliffs, water-gouged gorges, belching plumes of geothermal steam, scrub clad volcanoes, the Big Five, spectacular ever-green forests, and of course, the Great Migration.
There is so much to see. Africa is a vast country going from the vast plains of Kenya to the jungles of Rwanda, and the South African vineyards. By the time you are ready to go home, you will have created memories to cherish forever.
Because of un-ending excursions early mornings and late evening game drives, hiking, and twilight bush dinners, there are some fundamentals to keep in mind before packing for a safari. This concise read taps on all the nitty-gritty of what to pack and wear on an African safari.
Colors
When deciding what to wear on an African safari, sometimes you have to put your personal preferences aside. When on game drives, it is crucial to blend in with the jungle as much as possible. Consider wearing neutral colors such as beige, khaki, grey, or taupe.
Predators often associate red with wounded animals, so that's a worse bet than placing your money on the Miami Dolphins this season. With the amount of dust and dirt in the bushes, keep off white as it can get really dirty, whereas black and dark blue are said to attract the African tsetse flies.
Temperatures
There's a common myth that Africa is warm [or hot] throughout day and night and all-year-round. Not true at all! Sometimes it can get frigid or rain heavily, making it a vital factor to consider before choosing what to wear. Remember, game drives are customarily done two times a day, timed to follow the lifestyle of animals.
Thus, it is usually recommended to wear layers when on an African safari to allow you to adapt to changing weather. You will want to pack some cotton shirts to wear during the day, and light jackets and few sweaters to wear during the early mornings and in the evenings.
Clothing Material
When you embark on a safari to Africa, remember to bring safari attires that can be easily hand-washed and dry quickly. As mentioned previously, cotton is the preferable clothing in these types of expeditions as they wash easily and dry speedily.
If you are camping in places such as Namibia and Botswana, expect to get dirty. Especially in parks such as Masai Mara Kenya and Serengeti Tanzania, where you will be driving through the savanna and bushes throughout the day. You will want to bring light clothes.
Comfort
Both ladies and gents on safari can still look stylish, and yet stay comfortable during their trips.
The basic recommendation is that whatever you do choose clothes that are neutral, breathable, and can adapt to the varying temperatures of different attraction centers and countries. Since you'll be spending most of the time in your tour vans, with only occasional bust stops and legs stretches, shorts and t-shirts are the most comfortable.
Style
Lastly, being on a safari doesn't mean compromising your sense of style. You can still look comfy in your khakis, look the part, and yet remain stylish by striking the right balance of colors from your hat to your safari footwear.
No need for fancy clothes. For bush dinners, wear a nice pair of pants, a top to match, and sandals will typically do the job. The ideal packing list for a safari should be informal, but smart-casual wear items.
Basic Packing List
You will need the following essentials in your safari bag:
Several t-shirts
Long-sleeved shirts
Comfy pants
Shorts [or zip-off pants that zip off at the knee]
A windbreaker, to help with the wind chill
Gloves and a beanie, for early morning drives
Sandals or flip-flops for around camp
PJs for cold nights
Comfortable hiking shoes and boots
A swimsuit for lodges with swimming pool
Hat [with chin strap if possible]
Waterproof raincoat for the wet season
Quick-dry towel
Water bottle [hot if camping]
Mosquito repellent
Eco-friendly toiletries
Moisturizing lotion
Good sunscreen and lip balm
Cloth lines and clothespins if camping
Power bank
Plug adaptor
Sunglasses
Torch for campsites at night
A great camera for lots of photos
What to Avoid
Jeans can be too warm and uncomfortable during the day and take longer to dry.
Wedged shoes and high-heels, not ideal and won't need them in a safari.
Jewelry, they are simply out of place in a bush.
Too much luggage, if you are flying between different destinations, pack only essentials that you can carry. Small aircraft normally put limits of around 20-30lbs.