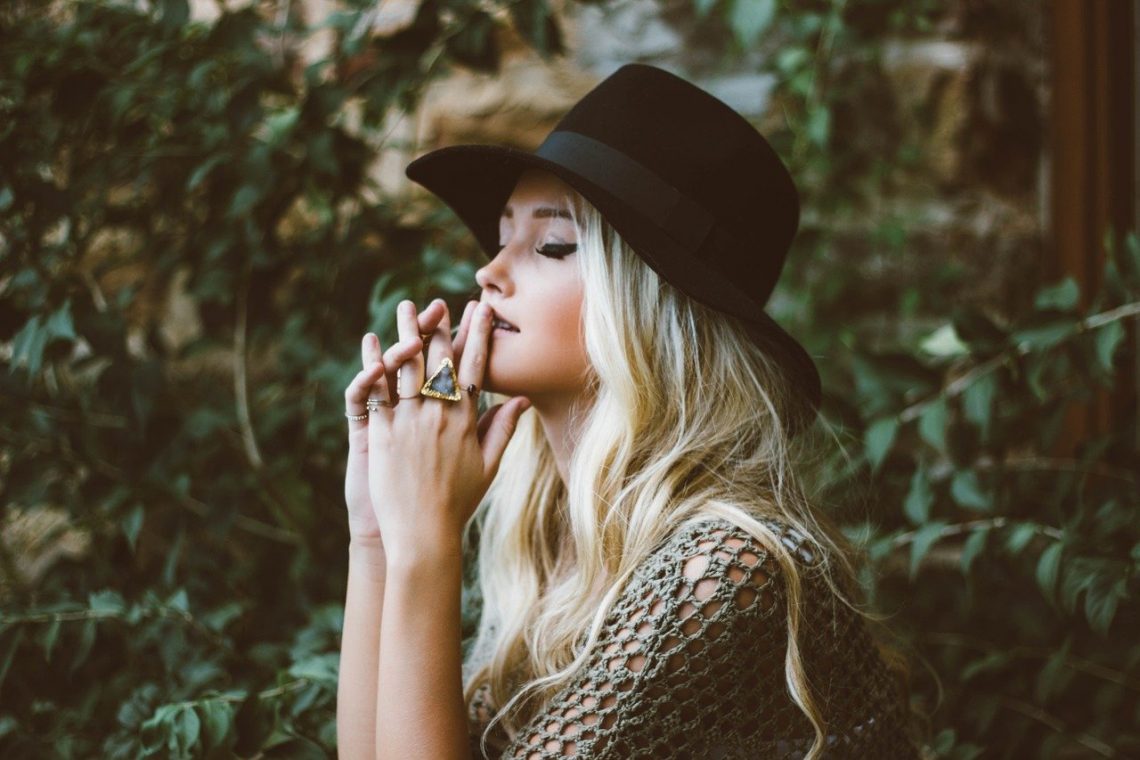 What Are Best Winter Hats for Women?
If there is one thing that men and women can agree on, it's that styling yourself during the winter can often prove to be quite the challenge. When the cold season sets in, most people are forced to bundle up in the most eccentric ways. This means putting on a multitude of scarves, sweaters, jackets, and even winter hats. However, in doing so, most tend to be confused as to what is best styled with what. And one of the most misstyled accessories during the cold winter months is the headgear. And even if you are cash-strapped during the winter, you can still always invest in some custom bucket hats, for example.
There are several options that you can find to fit any occasion. And we're here to help make sure that you stay fabulous, even when the winter sets in. However, before that, there are some considerations that you should always keep in mind. For instance;
Pick The Right Fabric
You should always choose a hat that is made of the right material. This means looking for high-quality fabrics such as wool or cotton and avoiding synthetic material like acrylic, for example. Moreover, you can also locate some inexpensive winter hats made of mixed textures, such as faux leather. This is an excellent way to bring an added level of style and warmth.
Experiment With Different Styles
When you are figuring out what to choose, you should always be prepared to wear something new and different. Now, this does not necessarily mean picking the wrong hat size. For example, if you are used to wearing a beanie covering your hair, you should try letting your hair out. Or if you are someone who often prefers wearing short-brim hats, then consider something with a wider brim instead. After all, you don't always have to wear one type of hat, the same way every time, that'll be too boring, don't you think?
Try Out Different Colors
If you tend to prefer wearing neutral hues and tones like brown, black, grey, etc., then you should consider something more colorful for once. You can always try out wearing something brighter, like a colorfully printed baseball cap. Or better yet, browse around for some floral patterned trucker hat wholesale. These are the perfect choice for those who want to explore and try out something new!
Best Women's Winter Hats
Beanie
This is the popular choice for many during the cold season. Beanies suit any head shape, plus they come in a variety of colors and fabrics. Moreover, they are highly versatile and adaptable to suit almost any formal or casual outfit, making them quite a convenient choice to keep warm. For instance, you can often accentuate your outfit with a cute pom-pom beanie for an adorable look. Or even mix it up with a beanie that is a bit chunkier instead, for some extra warmth.
Beret
For those unfamiliar, much like the beanie, these are also brimless hats, but these don't cover your ears. They also tend to be made of wool or even synthetic fabrics like acrylic. It is often for this reason that you are best suited to pairing this hat with a chunky scarf or heavy coat to keep warm.
However, the good thing about them is that they are simple to style. Moreover, they can be styled differently by wearing them in different angles. For instance, you can either tilt them to one side or simply place it on the center of your head. Additionally, you can even try wearing it backwards! Plus, you can often style it with a plaid skirt or lovely knit sweater, making it suitable to wear to work or even on a night out.
Fedora
One of the best accessories that you can experiment with is the fedora, as it offers up an extra level of chicness and sophistication that very few hats can match up to. Moreover, if you opted to mix it with an oversized sweater, a nice pair of leggings, and some comfortable winter boots, then you've got yourself the perfect daytime winter outfit. You can often rock it with a leather jacket, a nice dress, and some knee-high boots.
Aviator Hat
This is the best choice for those who tend to prefer functionality over style during the winter season. Despite it not being so well-known, it is natively worn in Russia, and due to the colder climates there, they come with two ear flaps that can be either folded up or left to hand as protection against frostbite or chilly wind. They also are usually made from expensive fabrics like animal fur. However, that doesn't mean that those on a budget or who would prefer to go cruelty-free can't opt for some faux alternatives. 
And while it may take you some time to like them, those looking for extra warmth during the snowy season will find no better choice. Plus, you can wear it with a nice leather jacket, a turtleneck, and some denim jeans for that classic Russian winter look.
Baseball Cap
Some of you may be shocked to see this on the list. However, you'd be surprised just how stylish these caps can be, even in the cold season. They usually offer a rather urban-chic look, especially when matched with the right outfit and color scheme. It doesn't matter if it's a basic dad hat, snapback, or even trucker hat. You have a wide variety of options to choose from that will suit you perfectly. Plus, there are other fabrics like cashmere, wool, or even leather, if you need some extra warmth. 
Alternatively, you can choose to purchase something a bit different, like some bucket hat wholesale instead. These hats are just as versatile, as they come in many different color schemes and patterns to choose from. As such, you are bound to find a design that fits your overall style just fine. In most cases, you can pair these hats with a nice puffer jacket. This will give you that unbothered and cozy winter look.
Featured Image from Free-Photos on Pixabay