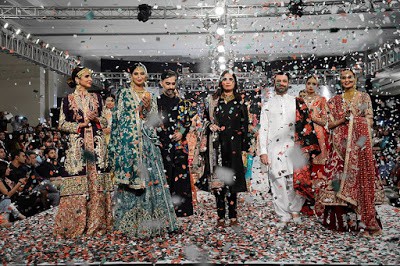 House of Kamiar Rokni Bridal Collection "Heritage 2016" at PLBW 2016
Kamiar rokni "Heritage 2016″incorporated the signature style bridal trendy dresses collection of designer at PFDC L'oréal Paris Bridal Week 2016. Pakistan designers came up with a dramatic collection. The ensemble had a lot of gold on the colors. The capsule wedding collection biggest hit of the day-1 at PLBW 2016 featuring short shirts, peshwas and jackets to ball gown skirts and farshi ghararas, moving into cropped, cutwork and flared pants.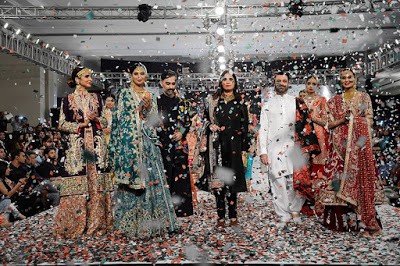 Kamiar Rokni Collection at PFDC L'oréal Paris Bridal Week 2016 variety of silhouettes, all at which come together to reinvent the traditional bride of modern era. The House of Kamiar Rokni bridal pret wear dresses philosophy is to embrace art, culture and imagination in their fashion.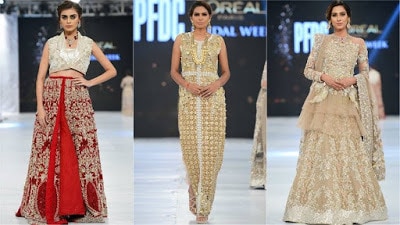 Best bridal wear "Heritage 2016" collection adds playful, dreamlike pret ensemble hues are combined for this elegant line. Featuring luxury fabrics such as silk, organza, charmeuse and crepe, the pieces followed the brand's signature silhouettes, both structure and fluids in a very stylish way.