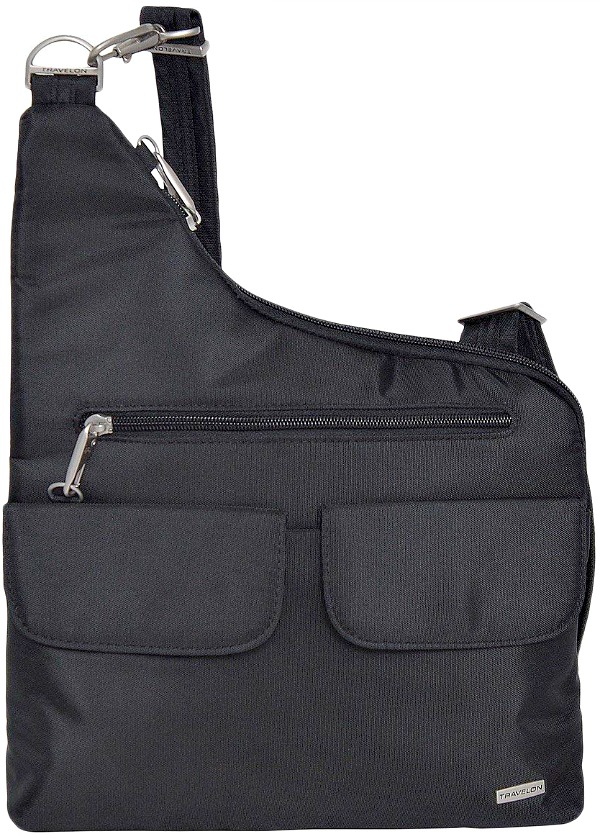 How to Keep Your Passport Safe when Traveling
This post contains affiliate links. Visit our Disclosure page for details.
---
Join our community of 500,000 stylish female travelers! Sign up for Travel Fashion Girl's newsletter and never miss a thing!
---
Wondering how to keep your passport safe while having it easily accessible when you need it? This is a great question! My answer varies depending on your situation. Read on to discover our top safety tips!
---
---
Every traveler's nightmare is losing their passport or having it stolen. Wherever you travel, losing your passport can completely ruin your trip and make it difficult for you to get home.
Wherever you're traveling, we're sharing how to keep your passport safe in these scenarios:
Going to and from airports
Traveling by land on trains, cars, or buses
Crossing the border by land
When sightseeing
How to Keep Your Passport Safe at Airports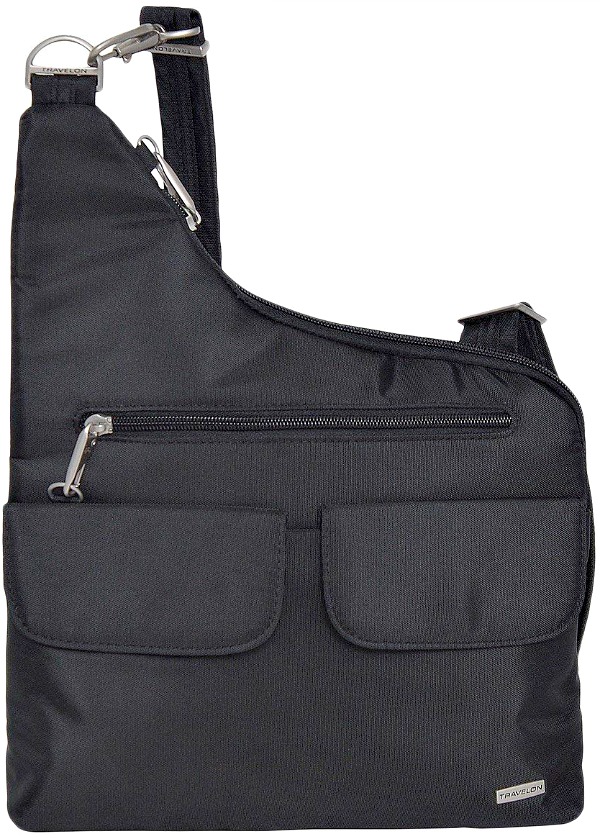 Travelon Anti-Theft Cross-Body Bag
When in transit through airports where security is ultra-high, I keep my passport in my handbag or in the most accessible compartment of my daypack.
Since airports are generally secure, I don't worry about placing it in an anti-theft product. When onboard the flight, I keep my daypack stowed underneath the seat in front of me or hidden underneath my clothing (if necessary).
Check out our round up of the best anti-theft travel bags for women based on the top picks from TFG readers!
Travelon Anti-theft Signature Slim Multipurpose Backpack
What's a daypack? A daypack is a personal item you choose to pack other than your main luggage. This can be a small backpack, large travel purse, or small carry-on bag.
What's your favorite day bag? Find out my top picks for trips to beaches, cities, and adventure travel!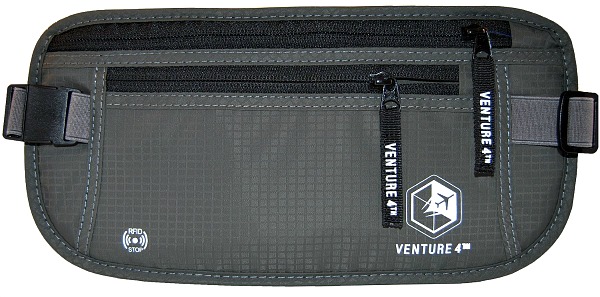 Travel Money Belt RFID Blocking Hidden Waist Stash
How to Keep Your Passport Safe On Trains and Land Transportation
This is the only time I carry my passport on me when I travel. When I'm on land transportation and won't need to show my passport, I have it safely hidden within my daypack.
In these scenarios, you would not be sightseeing but just going from point A to B, from one accommodation to the next. If you don't have underwear with pockets like the ones below, a good option is a money belt like this.
Let's take a look at the best day bag options for every type of trip!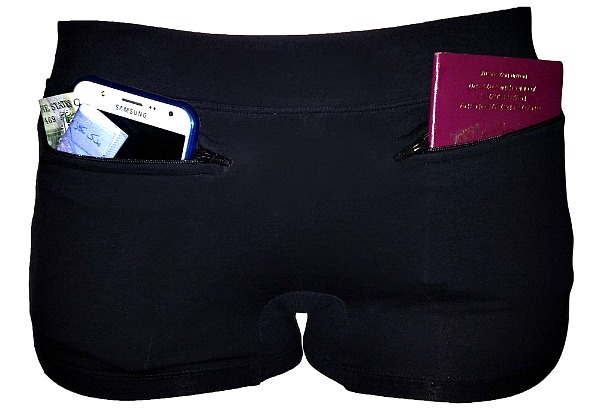 Clever Travel Companion Underwear with Secret Pocket
If I'm traveling in a part of the world where theft is common, I use underwear with hidden pockets. I like these cute boyshorts-style travel undies by Clever Travel Companion.
Never ever ever store your passport, money, or credit cards in baggage that will be stowed underneath a bus or in the luggage section of the train.
It's most common that your luggage will get stolen on land transportation, so always keep your valuables on you or hidden deep in your carry-on.
Find out what exactly is a carry on, how to choose one, and a few of our top picks!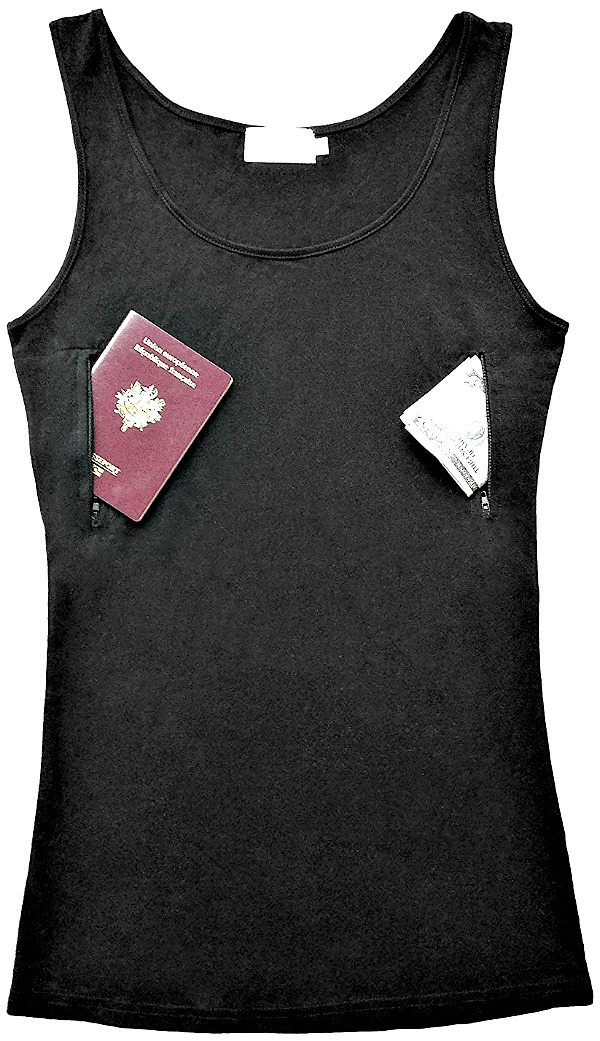 Tank Top with Two Secret Pockets
How to Keep Your Passport Safe During Border Crossings By Land
If I am crossing a border via land, I use EXTRA caution as some crossings can be very shady. Make sure to hide your passport on your body using travel underwear or a money belt at all times!  Just remove it when needed to show the border patrol officer as discreetly as possible.
Another popular travel underwear from Clever Travel Companion is this tank top with two secret pockets that are also the right size for a passport and even cellphones.
The Travel Bra now also offers comfortable pocket bras and underwear for women and men. Alternately, you can also sew a pocket into your underwear.
Read these four travel safety tips and how they could've helped me avoid having my bag stolen!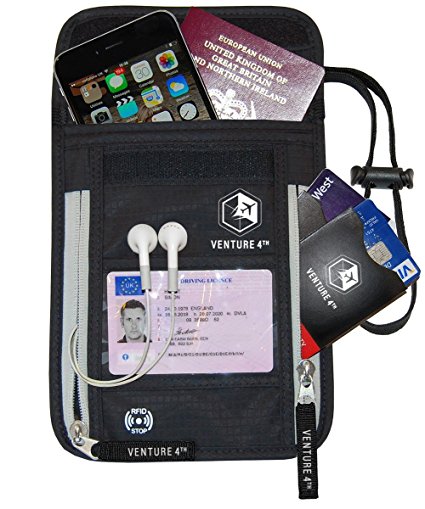 Venture 4th Travel Neck Pouch with RFID Blocking
How to Keep Your Passport Safe When Sightseeing
My passport is ALWAYS locked in my bag at the hotel while I'm sightseeing. Thankfully, this strategy has worked for me during my six years of full-time travel through 36 countries.
I've heard countless times of travelers losing their passports when they're out at big festivals or street fairs. This is when you'd most want to leave your passport in your accommodation because you're a prime target at events with lots of people in close quarters.
I've also heard stories of passports getting stolen out of trouser pockets. If you insist on taking your passport out sightseeing with you, keep it hidden under your clothing by using a money belt or travel underwear with pockets. Some travelers prefer neck wallets to hide their passport, like this Neck Stash Hidden Security Wallet.
Find out how to wear a neck wallet while traveling!
Please Note: Money belts are to be used only for things you don't need access to. Keep the cash you'll need for the day in a wallet and don't dig into your money belt in public–that defeats the purpose! I see travelers doing this all the time, making them an easy target.
Here's a roundup of the best money belts and travel accessories to theft-proof your gear!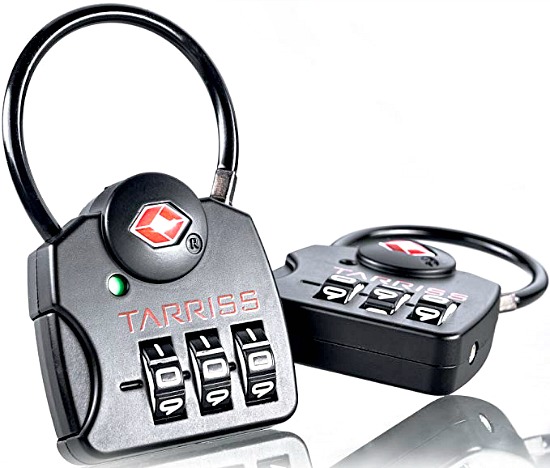 How to Keep Your Passport Safe In Your Hotel Room
Remember, most thefts occur from convenience. It's more unlikely that a thief will take your entire suitcase out of your room than your cash or credit cards. Hotels don't want to have a bad reputation, so a less obvious theft is easier to deny versus an entire suitcase that suddenly disappears.
If you travel enough, small mishaps may happen while on the road. It's almost unavoidable. Here are my five best safe travel tips!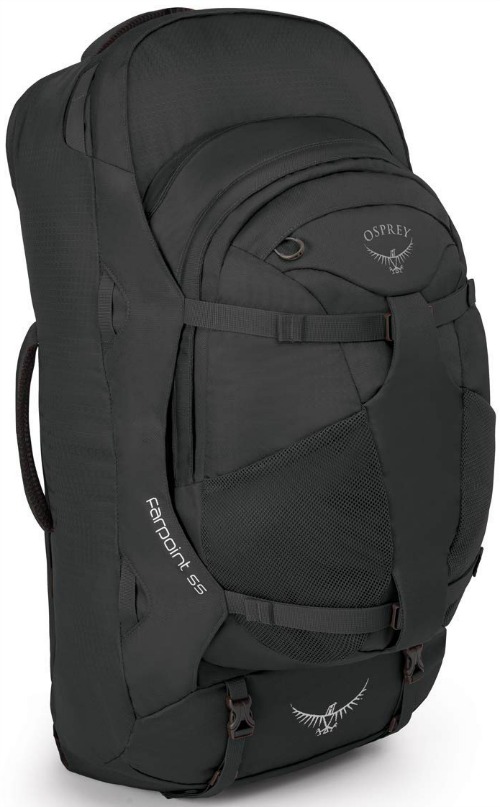 Avoid theft by using a suitcase with lockable zippers AND locks that can't easily be pried open. Yes, there are ways to break zippers and sneak into bags, but again–if you don't have a hotel safe or don't feel comfortable leaving your passport with a reception (if that's an option), then all you can do is make it more difficult for a thief to break into your bag.
It's more likely a thief will try to open an unlocked bag than risk getting caught taking time to break into a locked suitcase.
Check out my favorite travel backpack, the Osprey Farpoint 55, and this anti-theft suitcase by Pacsafe. If I hadn't left my backpack locked in a hostel in Borneo, my valuables would have been gone when I returned from a scuba diving trip.
I now use the 22″ Osprey Ozone wheeled suitcase and alternate it with the Delsey Helium Shadow for different trips. They're both terrific bags and have built-in lockable zippers.
Check out our round up of the twelve best carry-on suitcases (plus they have lockable zippers)!
What About General Photo Identification?
While I've hardly ever needed to show photo identification in my six years of travel, I do carry my California State ID on me at all times in case of an emergency.
Get a no-fail flawless look with these awesome beauty tips!
WATCH THIS VIDEO (starting at the -17:20 minute) FOR MORE TIPS ON HOW TO KEEP YOUR PASSPORT SAFE WHILE TRAVELING. FIND OUT HOW I'VE AVOIDED BECOMING A VICTIM OF THEFT DURING 9 YEARS OF FULL TIME TRAVEL:
You can also watch the video on Facebook here.
Let's take a quick look of the travel accessories that can help you keep your passport safe when traveling:
---
These tips aren't 100% fool-proof and neither is an anti-theft device. However, you can do your best to prevent a theft by exercising caution and following these tips.
What are your tips for how to keep your passport safe while traveling? Share and comment below!
---
For more travel safety tips, please read:
---
LIKED THIS POST? PIN THIS PIC TO SAVE IT!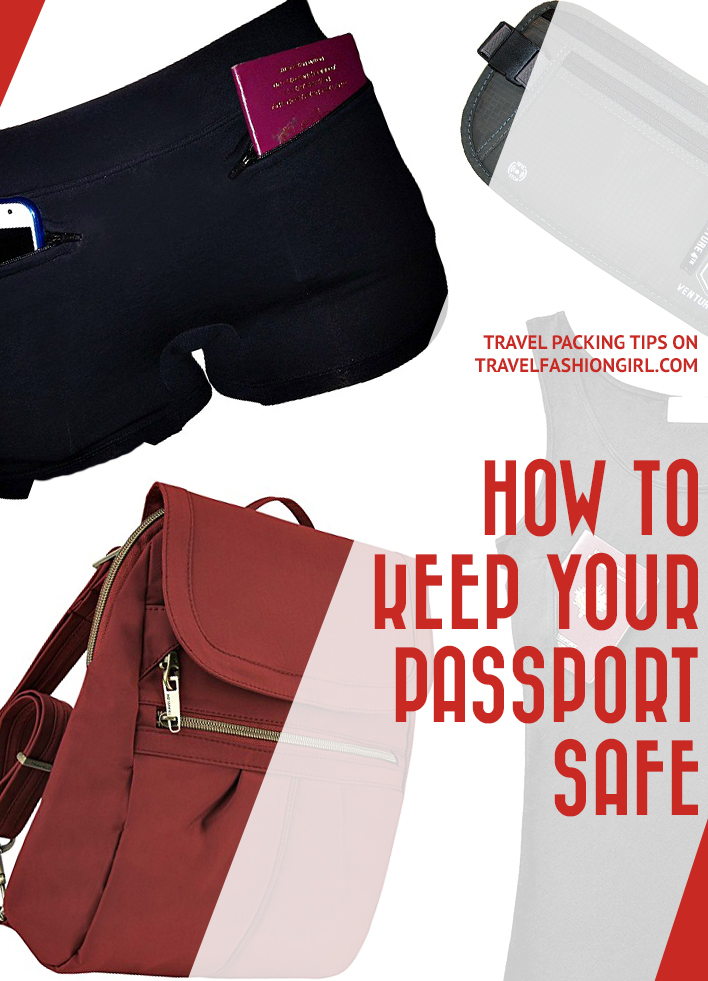 ---
I hope you enjoyed this post on how to keep your passport safe while traveling. If you found it helpful, please share it with your friends on Facebook, Twitter, and Pinterest. Thanks for reading!
---