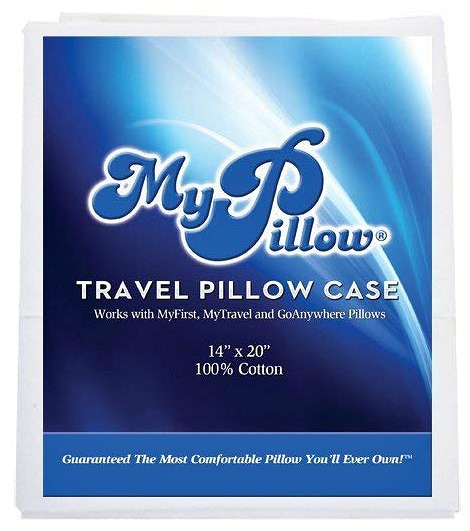 How to Stay Warm on a Long Haul Flight
This post contains affiliate links. Visit our Disclosure page for details.
Have you ever stepped onto a plane only to realize that it's freezing? While for short flights you might be able to make do, the freeze out can make long haul flights feel like torture. Before your next flight, make sure you pack one of these essentials for staying warm on a long haul flight!
---
---
Travel Fashion Girl help! A reader asks:
Getting ready to head to Italy next week (14-hour overnight flight) and my last international flight was COLD! Planning to travel carry-on only but I want to stay warm. Does anyone have any suggestions?
Most of the time, flights tend to be chilly, and some are downright freezing. And for red-eye flights, trying to sleep when you're cold can be nearly impossible. Even if you're traveling carry-on only, you can still pack a few essentials to help you stay warm on a long haul flight. Find out what our readers recommend.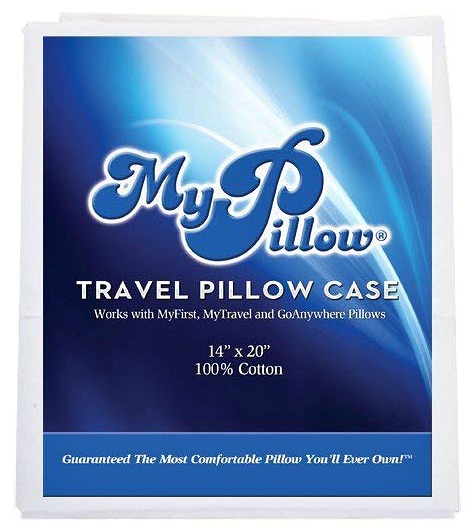 Ask the Airline for a Blanket
The simplest and best way to stay warm on a flight when you're traveling carry-on only is to use a plane blanket! Many international flights provide one for free, but if there isn't one, call the airline ahead of time to see if you can't request one.
However, many travelers aren't the biggest fans of the free blankets. One reader says, "I wouldn't use the blankets or pillows that are on the plane. Who knows when they were last laundried or what was coughed on them." Another adds, "I freeze on planes and the little blanket they let you use on international flights is too thin."
If you want to use the pillow, you can always wrap it with a travel pillowcase!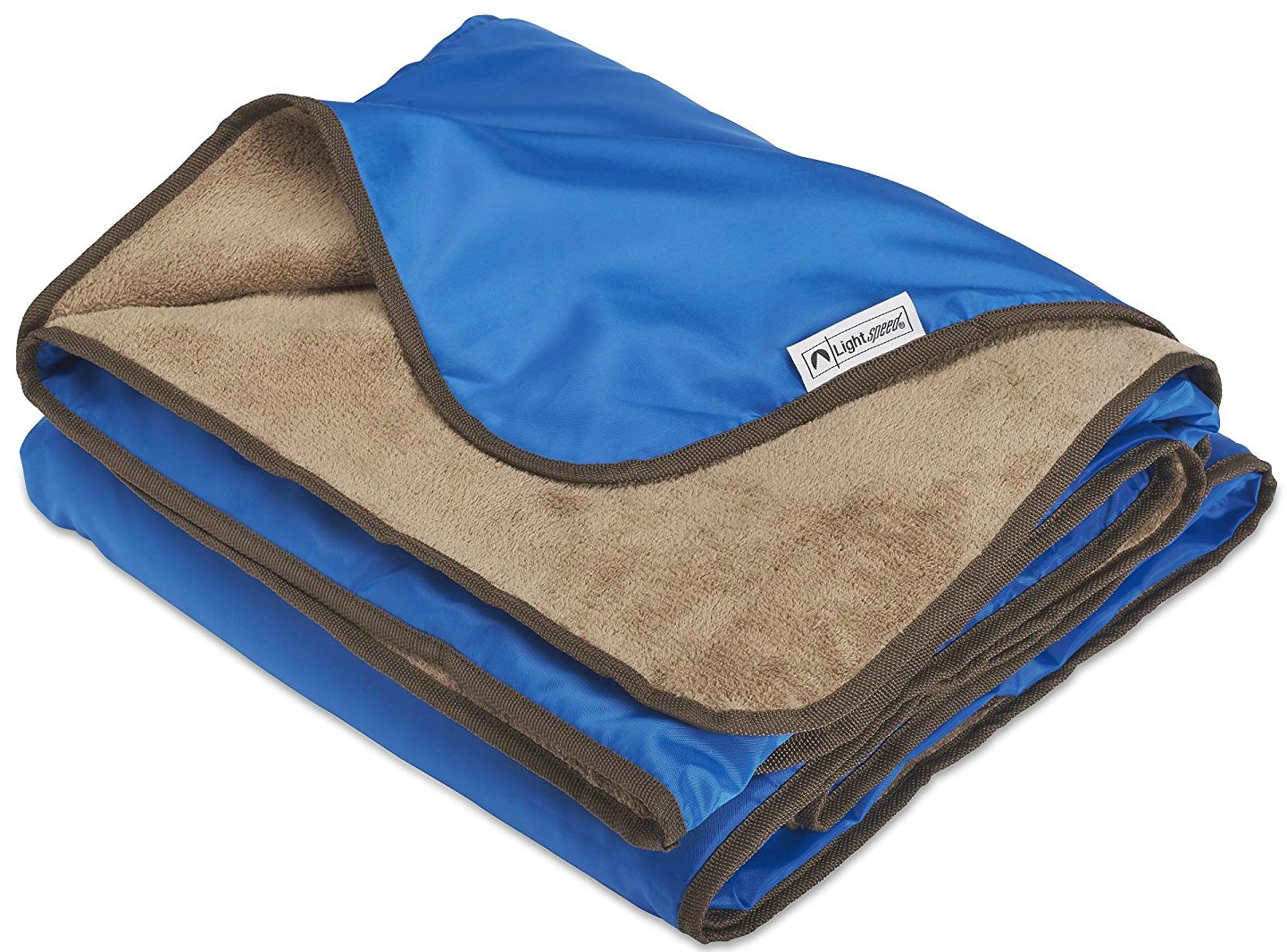 BYO Blanket
If the airline doesn't provide a blanket or you don't like airline blankets, consider packing a travel blanket that's easy to pack and lightweight yet warm. One reader says, "I take an ultralight camping blanket that fits in a stuff sack and weighs just 15 ounces."
This plush fleece outdoor blanket is cozy for cold flights yet lightweight and versatile enough to use on your travels. Plus, it's easy to clean if you spill anything on it.
Chunky Cable Knit Flip Top Gloves
Wear a Hoodie
For the ultimate in comfort and warmth for long, overnight flights, switch out of your clothes into leggings and a hoodie. One reader says, "I love tossing on a hoodie. Not only is it warm, but you can use the hood part as a pillow."
A hoodie not only keeps yours arms and top half of your body warm, but you can wear the hood for neck and head warmth. We love the Zella Favorite Hoodie to pair with our favorite Zella leggings!
Our readers voted for the best leggings for women that travel!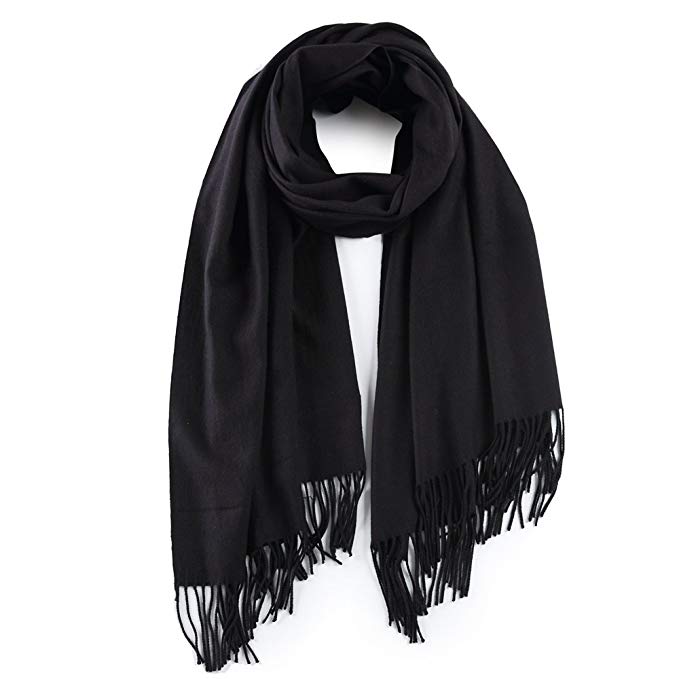 Layer with a Blanket Scarf
We love how versatile scarves are. A blanket scarf is perfect to take with you on your travels because you can wear it as a blanket on the plane, or layer like a scarf for chilly nights out. This shawl scarf is nicely oversized and so warm, yet lightweight and thin so it's easy to pack into your carry-on.
One reader says, "since I'm a little skittish about the cleanliness of the airplane blankets, I generally only use those to cover myself from the waist down. I always take a large blanket scarf to wrap around my shoulders," while another adds, "I travel with a pashmina or large scarf. I only use the airline's blankets for my legs. I understand that they're not washed all the time so I don't have it near my face."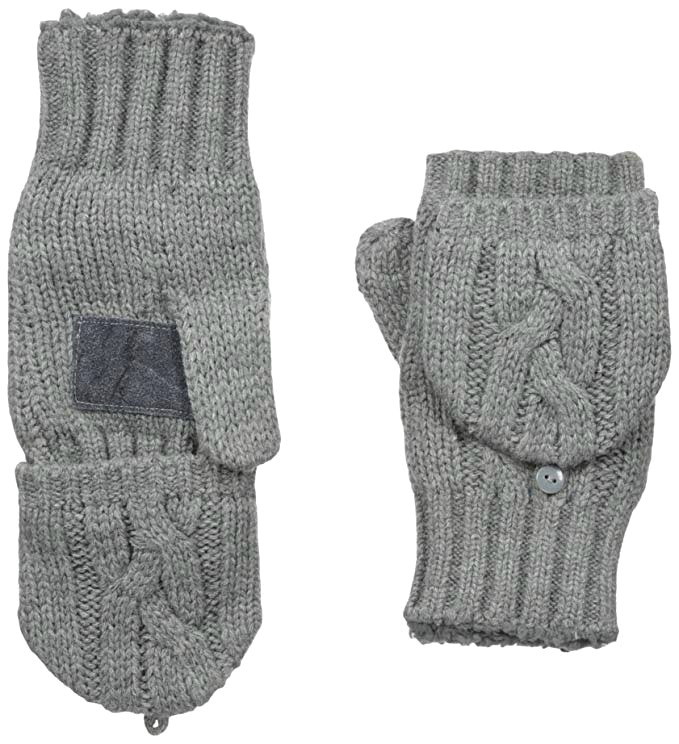 isotoner Chunky Cable Knit Flip Top Cold Weather Gloves
Bring Flip Mittens
For really cold flights, or when you're traveling to cold destinations, keep your flip mittens handy to wear on the flight. These cable knit mittens are great for those who find their hands and feet get colder than the rest of their body.
One reader says, "besides all the usual bundling up, I always bring a light pair of flip mittens (so I can still use my Kindle or tablet). It sounds insane, but I'm a thousand times more comfortable."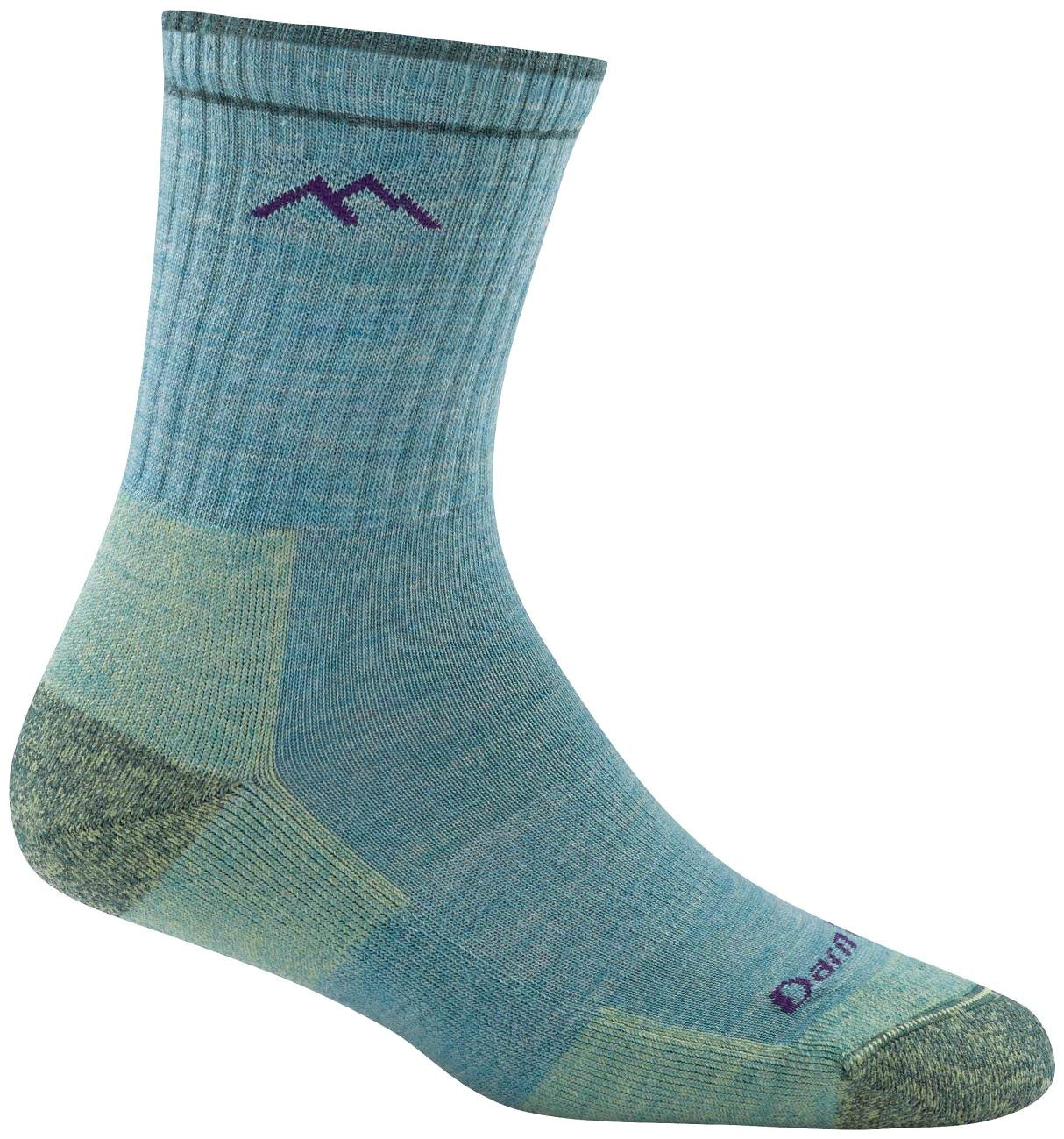 Darn Tough Vermont Merino Wool Socks
Slip On Socks
Like mittens, cozy socks can make you feel so much more comfortable on a long flight. Several of our readers swear by socks! One reader says, "I always bring a pair of cozy fuzzy socks to wear while in my seat and that helps tremendously to feel warm."
Another reader adds, "I wear Darn Tough wool socks on flights to help stay warm. They have different weights and lengths for their socks. I can't wear compression socks, as the one and only time I did I had terrible swelling of my ankles and feet that didn't go away for a couple of days, so I prefer these."
Our readers voted for the warmest socks for winter travel. Find out what they chose!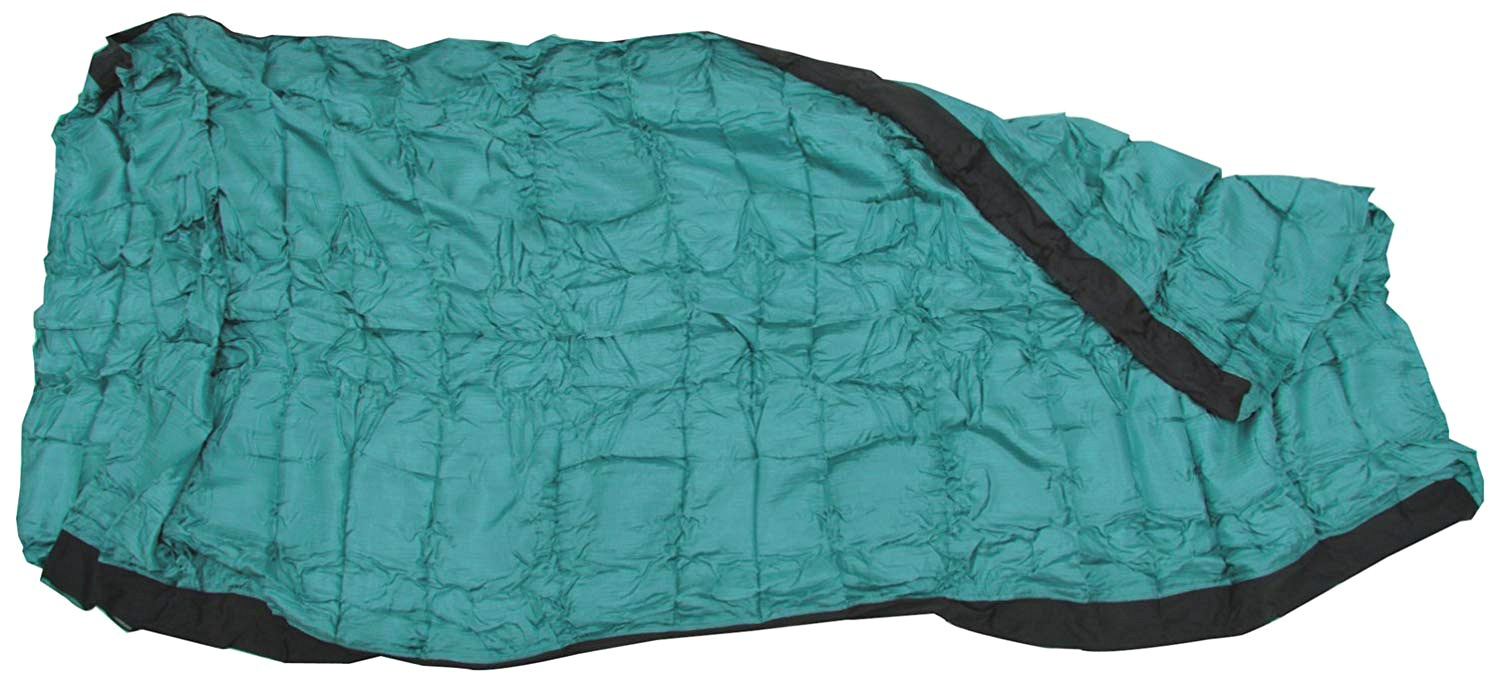 Sea to Summit Premium Silk Travel Liner
Pack a Sleeping Bag Liner
If you've been reading TFG for awhile, you know how much we swear by travel sheets and sleeping bag liners, and so do our readers. One reader says, "I always pack a silk sleeping bag liner to snuggle up in. It's a little awkward to get in to at first, but surprisingly cosy for something that packs down tiny. While not the cheapest, silk is the best for feeling both warm when it's cold, and cool when it's hot!"
Besides using a sleeping bag liner at your destination, you can also use them on the plane as a lightweight and easy-to-pack blanket. We love the Sea to Summit liner, which is a cotton-silk blend.
Here's the best travel sheets you can bring!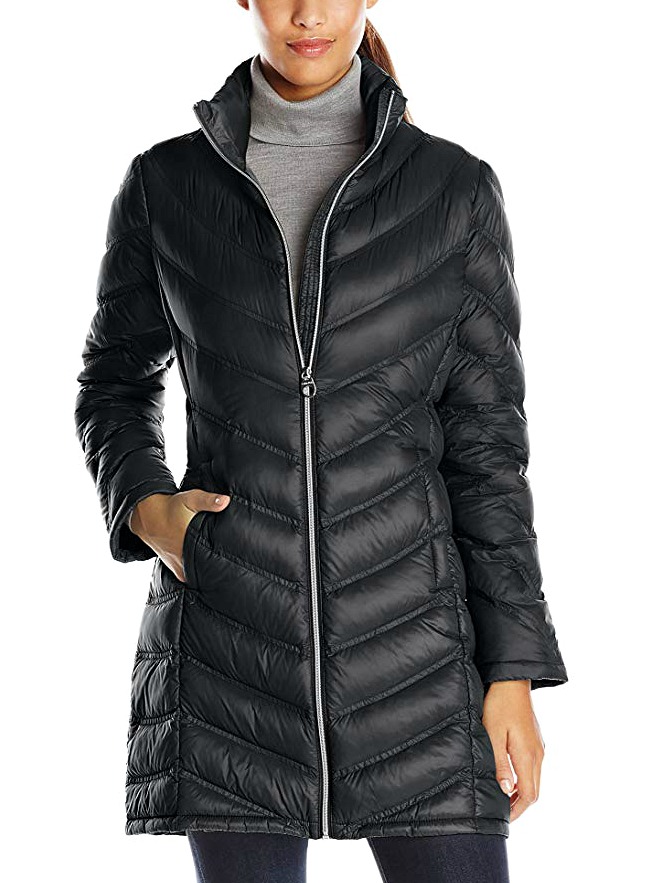 Calvin Klein Chevron-Quilted Packable Down Coat
Keep Your Down Coat Handy
If you're traveling in winter or to a cold destination, you're likely bringing a down jacket. Rather than waste space in your luggage packing it, bring it with you and use it as a blanket! One reader says, "I have a lightweight down coat that stuffs into a small pouch. I bring that and use it as a blanket."
This Calvin Klein packable down coat is so stylish and warm, but you can easily pack it up and keep it in your carry-on if needed. The hood is detachable so you can leave it at home to save space!
Find out the most stylish and practical down jackets for your cold weather travels!
---
How do you stay warm on a long flight? Share your tips in the comments below!
---
For more airplane essentials, please read:
---
LIKED THIS POST? PIN THIS PIC TO SAVE IT!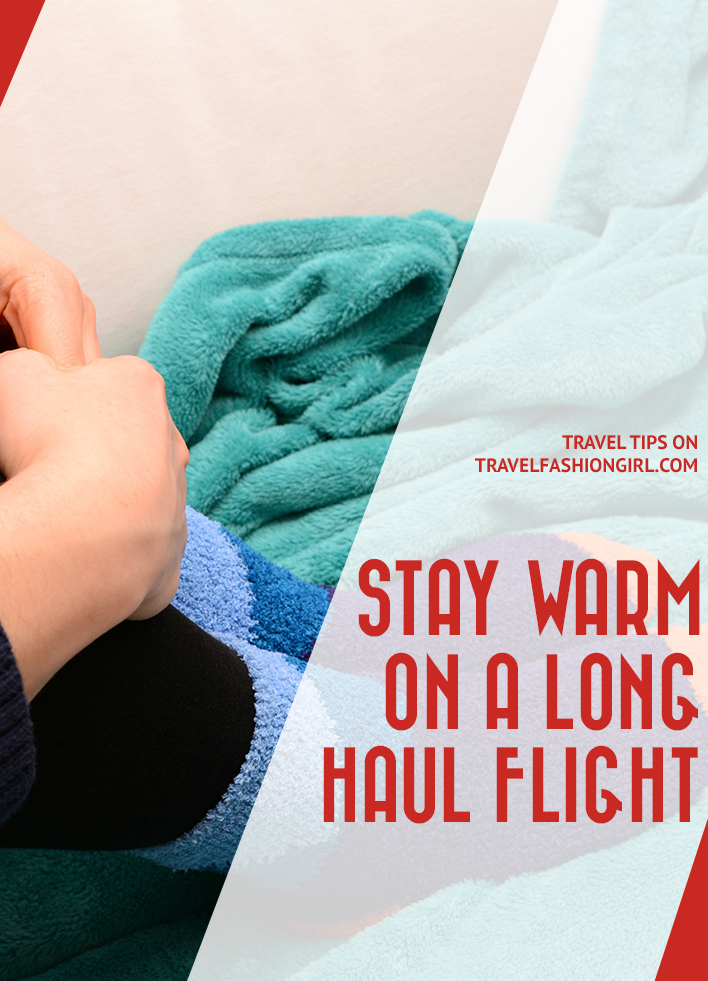 ---
LIKED THIS POST? PIN THIS PIC TO SAVE IT!
---
Hope you liked these tips on how to stay warm on a long haul flight. Please share with your friends on Facebook, Twitter, and Pinterest. Thanks for reading!
---