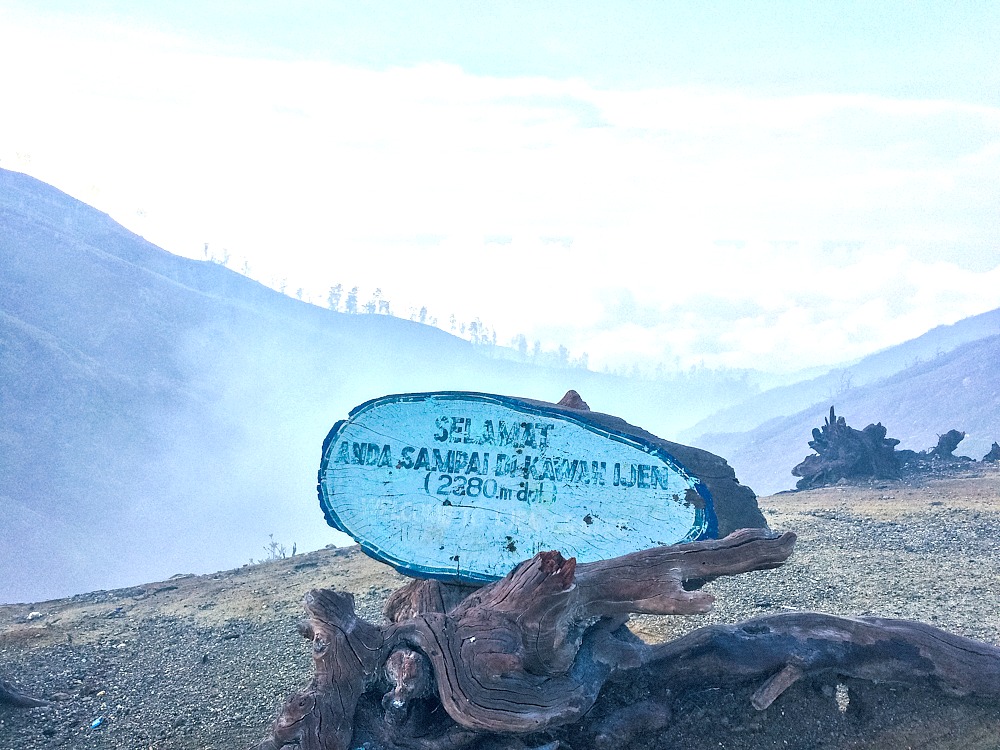 What to Wear on a Volcano Hike in Indonesia
Indonesia is a great place to hike a live volcano. Read on to learn our tips for what to wear for a volcano hike in Indonesia for a comfortable and safe adventure!
---
Written By: Marijs Vrancken
This post contains affiliate links. Visit our Disclosure page for details.
---
So you're climbing a volcano? That's awesome! Hiking up to the top of a live volcano is one of the most exciting things you can do on a trip. With 127 active volcanoes, Indonesia is a great country to climb your first volcano.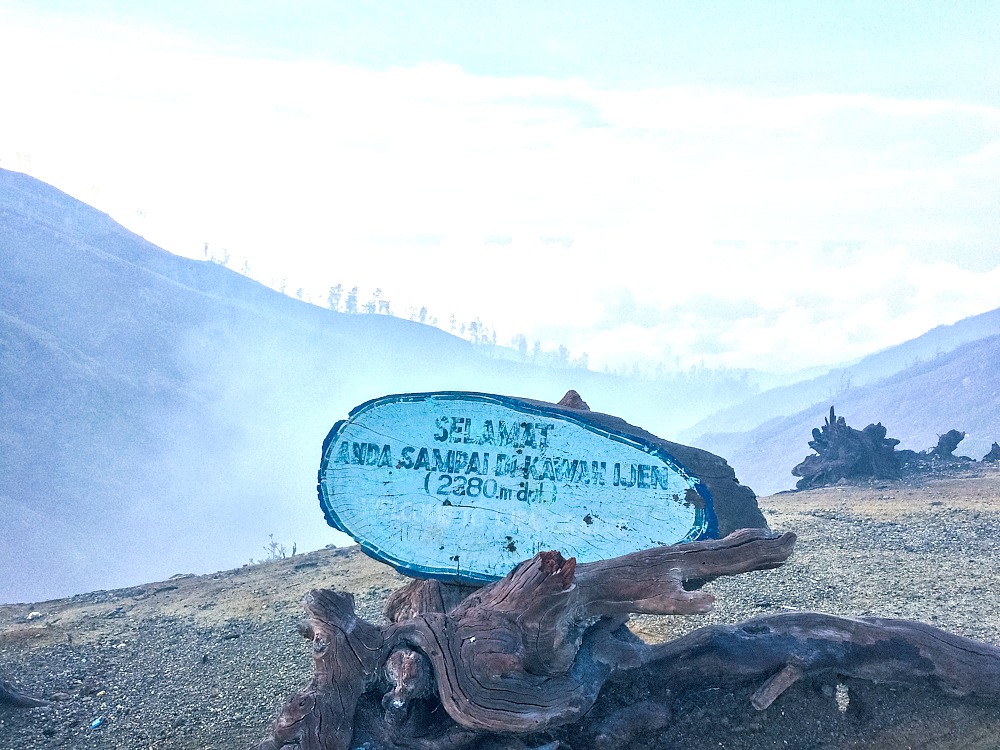 Your Volcano Hiking Options
There are so many options. Mount Bromo or Mount Ijen on Java island are absolutely amazing. Flores also has the famous three-colored lake of the Kelimutu volcano. And well, there are more than a hundred to choose from!
Hiking up a volcano is pretty similar to hiking up a mountain, but not exactly the same.
The biggest difference is the presence of sulfur and other particles that come from inside the volcano. It's not the nicest thing to breathe in and could potentially irritate your lungs and eyes.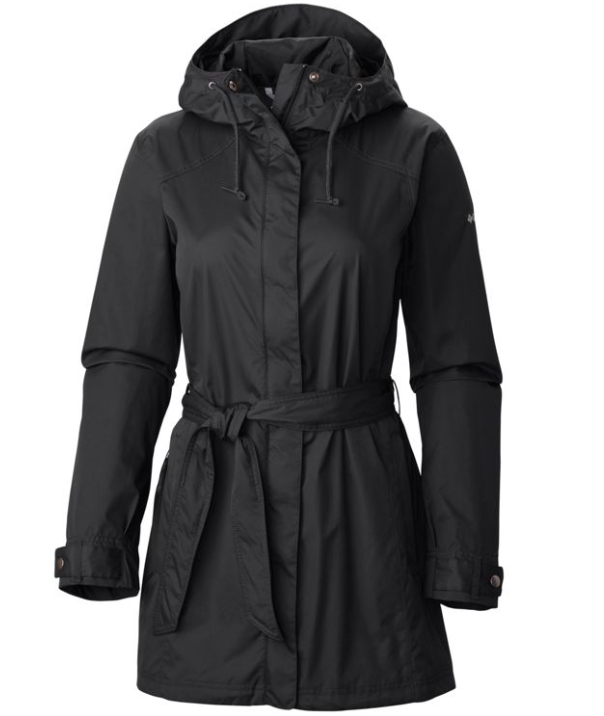 Columbia Pardon My Trench Rain Jacket
Indonesia Volcano Hike Packing Tips
While hiking a volcano, function trumps fashion, but you can definitely find some stylish items to still look good in your Instagrams!
When choosing what to wear on a volcano hike in Indonesia, note that you'll most likely be departing between 12 midnight and 4am, depending on how long it takes to reach the top.
That means it could be quite cold when you leave, and will be significantly colder at the summit, too.
Take a look at these stylish and Insta-friendly travel raincoats for women!
What to Wear on a Volcano Hike in Indonesia
Before heading on your trek, you'll need a few specialized items that you might not normally take on your travels. These include hiking shoes, clothing that will keep you dry and comfortable, and travel accessories to make your days walking easier.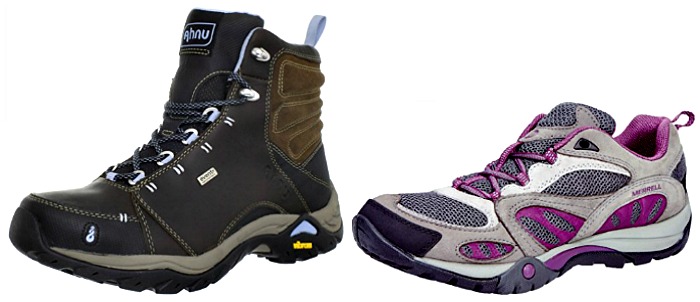 Shoes
Sturdy shoes are the only way to go. Hiking boots or sneakers with lots of grip will be your best friend. Volcanoes are often quite steep and most likely you'll be hiking in the dark.
Mount Ijen, for example, has a super uneven path and is steep from beginning until end.
Check out our tips on how to choose the best hiking shoes!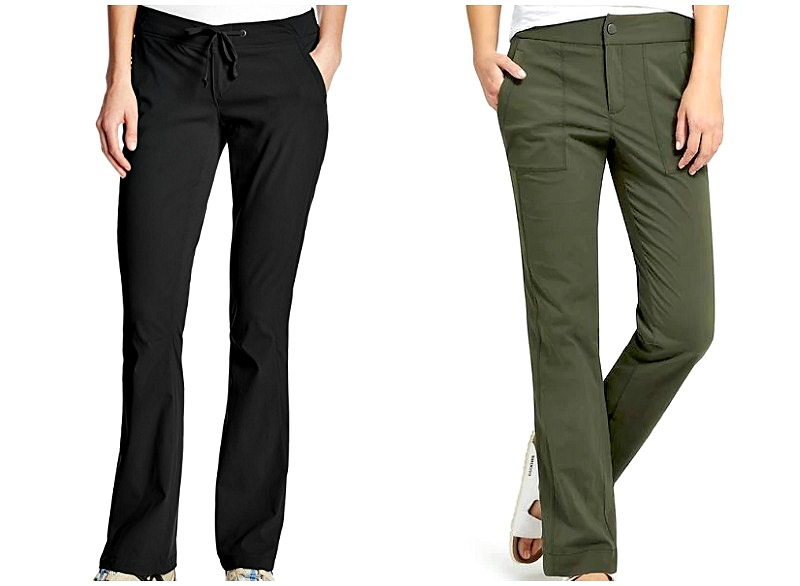 Clothing
Even though it's warm all year throughout most parts of Indonesia, you should dress appropriately. The temperatures at the top of volcanoes are much colder than ground level.
Long, comfortable hiking trousers, a light t-shirt, a good sweater, and even a travel raincoat are a perfect combination.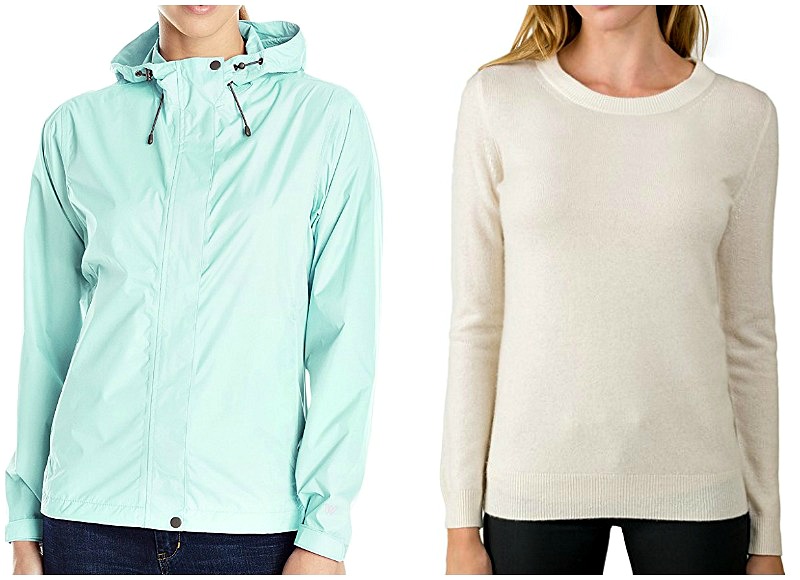 Rain Shell | Sweater
When it comes to packing and choosing clothing for travel, lighter items always win. Pack a lightweight, waterproof jacket that folds up small and layer underneath it if you need more warmth.
Thicker isn't always better when cold weather layering! Find out why.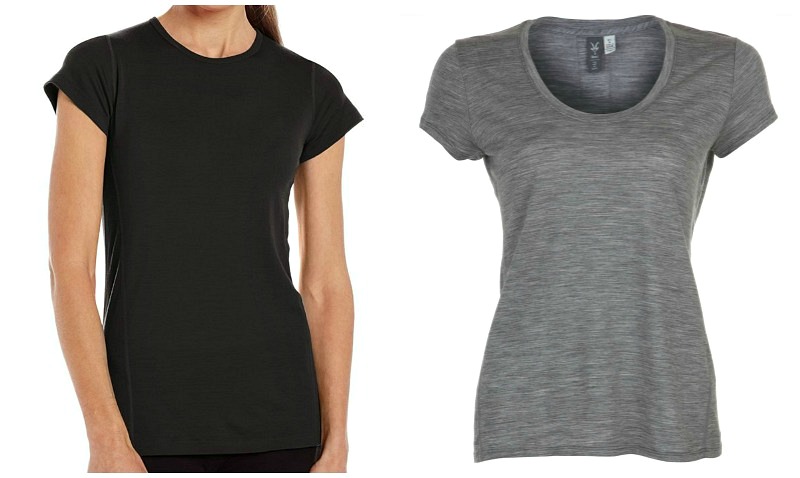 The t-shirt should be light and made of a natural, breathable material. That way, you're covered in warm and cold conditions.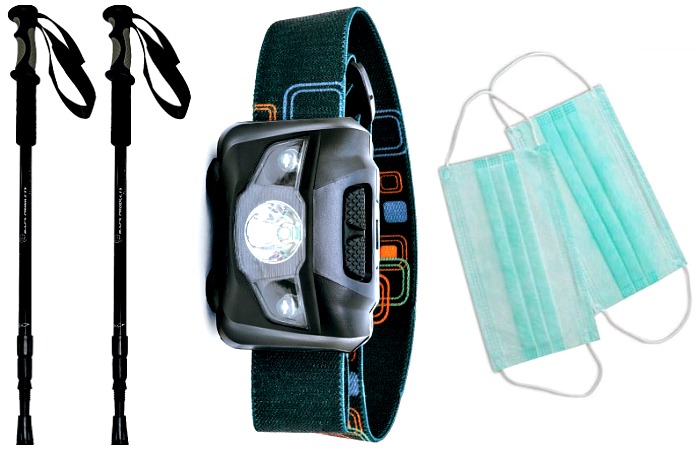 Walking Stick | Headlamp | Face Mask
Accessories
The accessories for this hike will not be fashionable, but needless to say, they are necessary. First up, a head torch. Hiking on volcanoes often begins in the middle of the night.
You don't want to miss sunrise at the top, and therefore a head torch will be needed to guide your walk up. Lighting your path without having to hold a flashlight in your hand is easier.
Second, a walking stick of some sort can be super handy. It stabilizes you on the very steep walks and allows you to divide the weight of going uphill between your arms and legs, thus making it a little bit less exhausting.
If you don't want to carry around an actual walking stick, as I'd never pack one, pick up a solid branch from the ground. You'd be surprised at how much this changes the ease of your walk.
Lastly, an accessory you might not think of but is a must, is a face mask. These are the surgical masks you see everywhere on Asian streets that are normally used to protect wearers from smog and fumes. The masks also protect your lungs from sulfur.
The tighter the mask is around your nose and mouth, the better they will protect you. You can easily find them in most convenience stores in Indonesia. If you can only find the cheap variety, wear two over each other and wet them before use.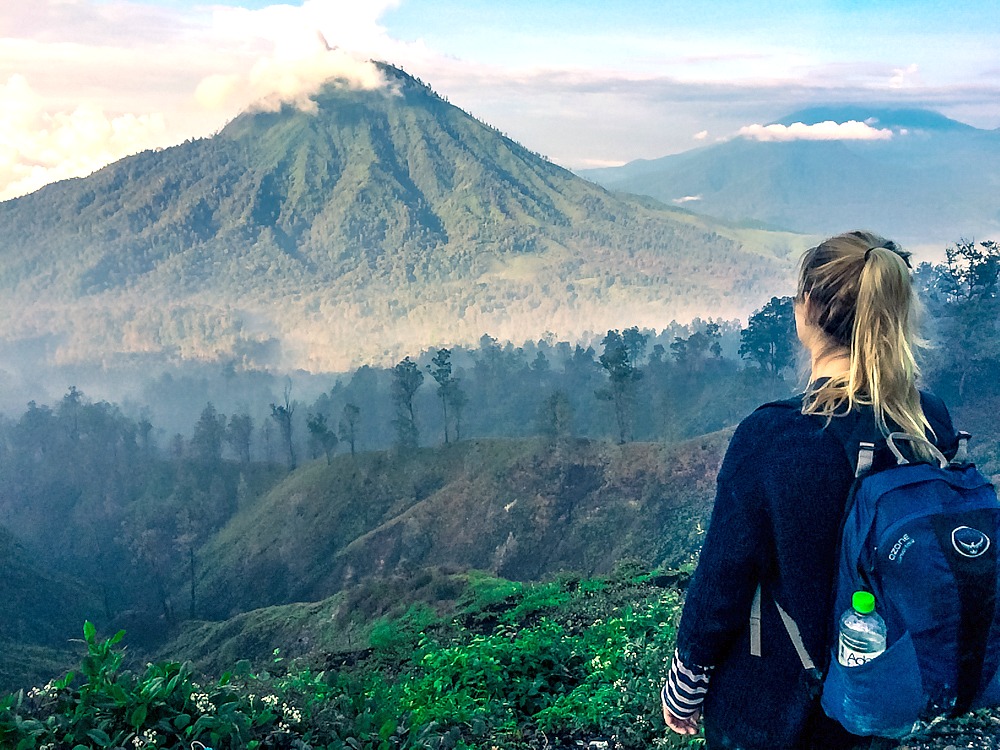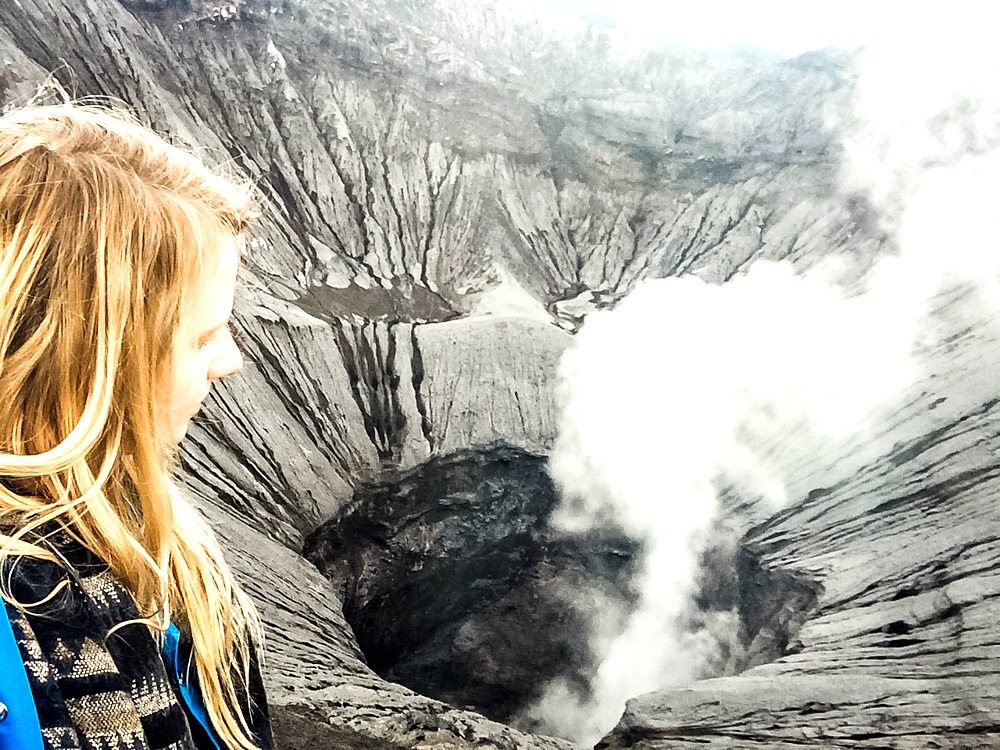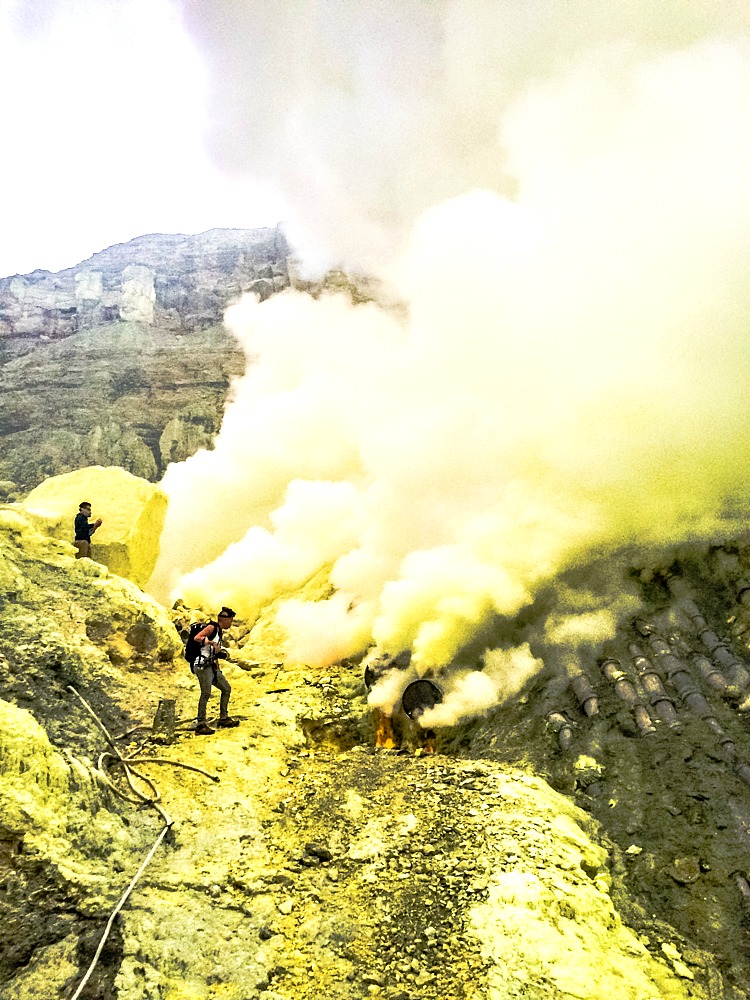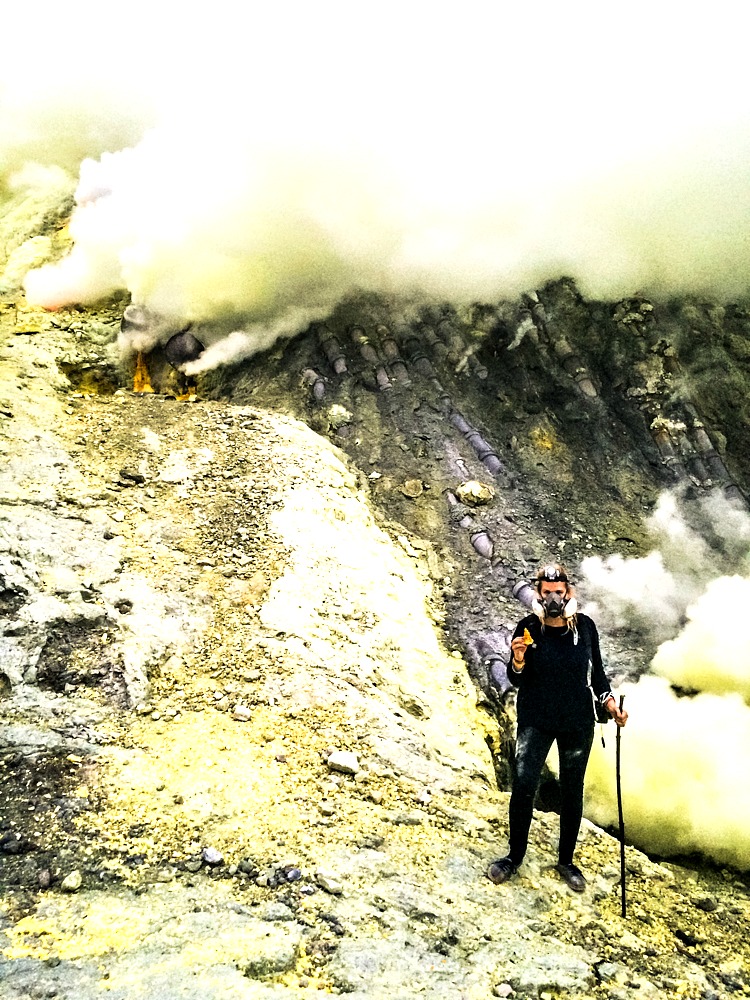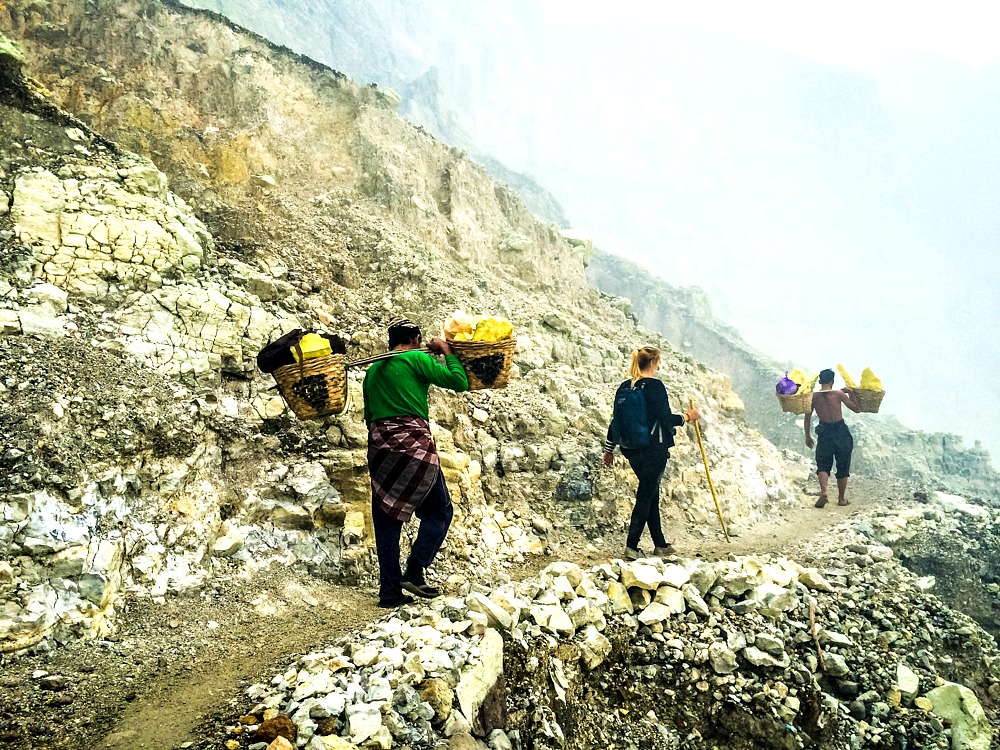 ---
Do you have anything to add to our list of tops for what to wear on a volcano hike in Indonesia? Share your tips in the comments!
---
For more Indonesia packing lists, please read:
Suggested travel resources:
---
LIKED THIS POST? PIN THIS PIC TO SAVE IT!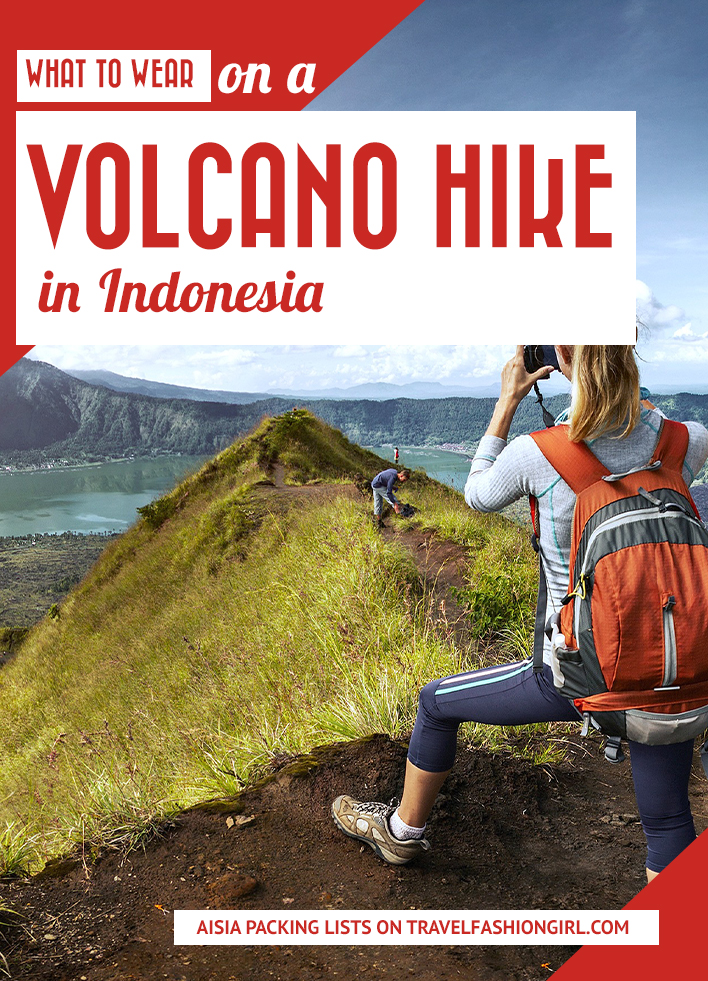 ---
I hope you liked these tips on what to wear on a volcano hike in Indonesia. Please share it with your friends on Facebook, Twitter, or Pinterest. Thanks for reading!
---
Author Bio: Marijs left the fashion industry to travel the world two years ago. Leaving her shoes behind was one of the hardest things she's ever done. For her, travel is all about seeing incredible nature and wildlife. The biggest bonus is meeting amazing people, telling stories, and capturing moments on her blog Rooftop Antics. 30 countries later, Marijs is now based in Australia, working remotely and traveling the rest of New Zealand, Southeast Asia, and the Pacific Islands.
---