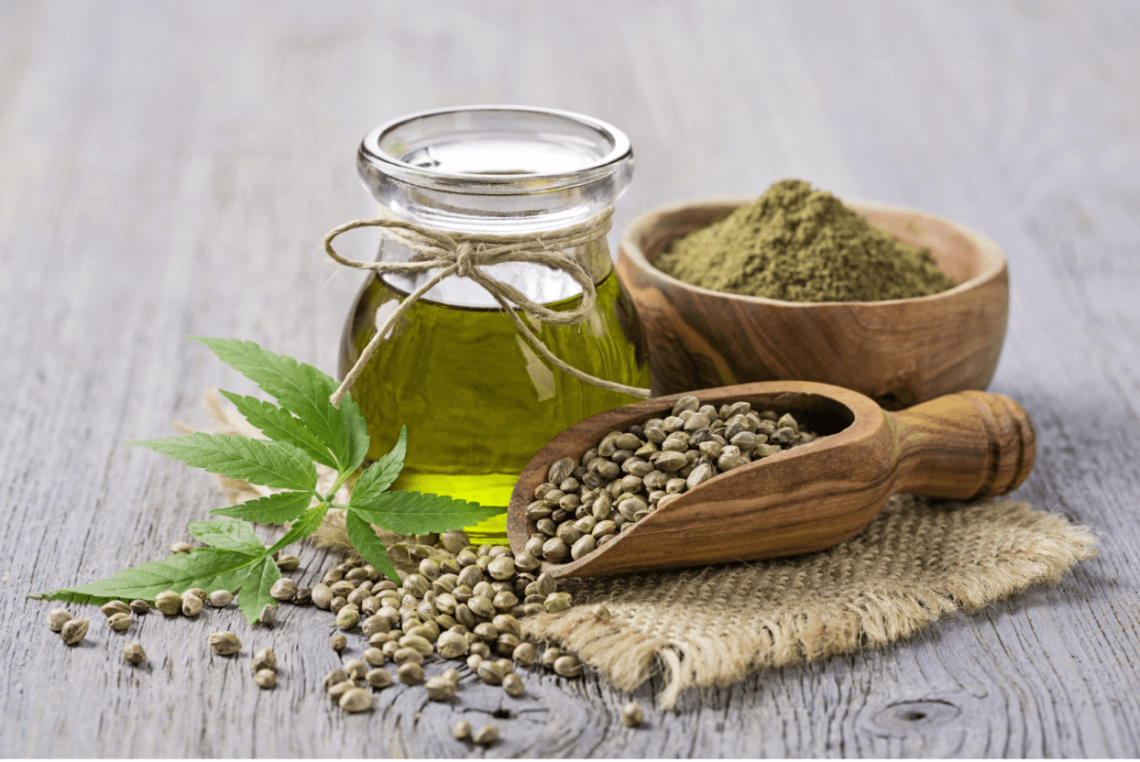 Hemp-Based Products You Need To Try
Did you know that more than 60% of adults in the United States are familiar with or have used CBD products?
CBD comes from the hemp plant and has many benefits, aside from health benefits, there are many more uses.
If you want to use more natural products in your life, you should consider getting hemp items. 
Continue reading to discover some of the best hemp-based products that you can get to improve your life! 
Lotions
One of the best hemp-based products to get is lotion.
Hemp lotions are made from all-natural and organic materials that won't be harsh on your skin. Not only do hemp lotions help hydrate your skin, but they also reduce the appearance of wrinkles and can relieve irritation.
Hemp lotion is perfect for improving and relieving pain from bug bites, dry skin, and burns. If you have eczema, dermatitis, or psoriasis, you can benefit from hemp-based lotions and skincare products. 
Hemp lotion feels a lot like a mousse which makes it fun to apply and it is comfortable and light on the skin. 
Clothing 
Although a hemp-based product line for clothing doesn't solely use hemp, it is a great option for clothing.
Hemp clothes are typically mixed with organic cotton to add comfort to the clothing. Most companies use a 60% hemp to 40% cotton ratio. Many people like hemp clothing because it is durable and there are a lot of unique designs.
Another reason to get hemp clothing is that you can support a small business. SuperEgo and Onno, along with many other businesses, have hemp clothing at an excellent price. Hemp jeans are also popular because of their durability and they are also breathable, absorbent, and anti-microbial! 
Food 
Did you know that you can buy hemp protein bars, burgers, and hot dogs? 
Hemp protein bars are popular hemp-based food products because they are packed with ingredients that will help get you through the day. There aren't many additives and the bars are made up of only organic items. 
Hemp burgers are another new item to try. Vegans and vegetarians love to incorporate hemp into their diets because it is cruelty-free and tasty. The hemp creates a nutty and savory flavor, when combined with spices, it tastes like an ordinary burger! 
If you have a guilty habit of eating hot dogs, you can take the guilt away from hemp versions. Hemp hot dogs are made of hemp protein powder, hemp seeds, and spices. This type of hot dog is just as satisfying to eat and you don't have to question what is inside of each bite. 
Paper Products 
Hemp-based paper products are hitting the shelves and becoming more popular as people try to make more sustainable choices.
Protecting the environment means that you want to protect the trees because they improve the quality of air on the planet and help other plants. Examples of hemp paper products include notebooks, rolling papers, and packaging. 
You might notice that some companies are using hemp paper cups and straws to reduce plastic and paper waste. 
Shoes 
If you are looking for hemp-based products that you can regularly use, shoes are a great suggestion!
Hemp shoes can be bought through various companies and are excellent shoes because they are durable. Companies like Adidas and Converse even make a hemp line that they market each year on April 20th. You can find hemp shoes in basic models, modern shoes, and even sandals. 
You won't have to worry about your shoes falling apart if they are made of hemp. Hemp products aren't as massively produced, so the quality of stitching is much better. Since people are trying to buy more eco-friendly products, hemp shoes are trending and there are many options to choose from. 
Sun Protection
Whether you protect yourself from the sun with glasses, lotions, or hats, you can find a hemp version of them! 
Hemp-based skincare products include sunscreens that are made of hemp oil. This is a perfect alternative to other ingredients because it doesn't dry your skin out and can protect against UV rays.
Sunglasses can also be made of hemp. Many companies use 100% recycled or sustainable products, like hemp, to create sunglass frames and lenses. Not only are they effective, but they are also stylish and protective. 
If you prefer to protect yourself from the sun with a hat, look up hemp hats! Hemp hats are made from hemp and sometimes have a leather or cotton accent. These hats last a long time because of their durable material and are easy to clean. 
CBD Oils
Many people are seeing CBD oil and products hit the shelves at fast rates because it is growing in popularity.
CBD products are primarily made from hemp plants. They don't contain any THC, which separates them from marijuana that causes mind-altering effects. If you want to get CBD, hemp-based raw material products are recommended for businesses. 
Since CBD can help make people feel more relaxed, it improves rest and sleep. CBD also helps combat arthritis pain and anxiety. Hemp products alone don't have all of the benefits that CBD offers, but it all comes from the same place. 
Hemp-Based Products You Need to Try
If you want to avoid prescriptions and products with harmful chemicals, you should consider getting hemp-based products.
Hemp-based products are typically organic and don't use chemicals or harsh substances during the production process. Whether you want to eat, wear, or use hemp in your daily life, there are options to choose from. 
Don't be afraid to try a new hemp product, there are many benefits of doing so, and the results and worth it. 
Be sure to check out our blog for more articles about the best hemp-based products and natural alternatives to health!