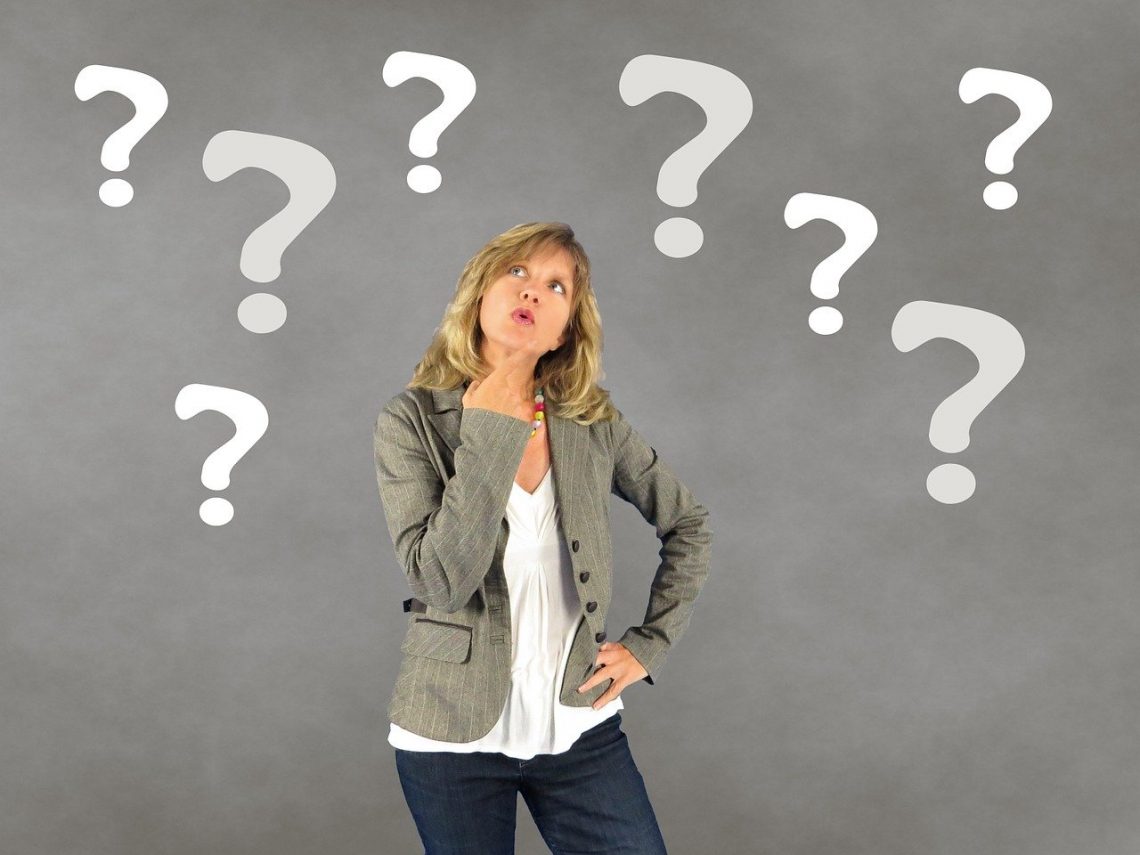 12 Top Lifestyle Questions and Answers Websites in 2020
Life can be confusing and cause us to have many questions on many different topics.  Where do we find the answers to our lifestyle questions?  What websites will provide answers to our questions?  What if you have the following questions:
How do I improve my life in 7 days?
What are the health benefits of cycling?
How do I stop overthinking things?
Can I have a snack every time I am hungry?
Is it hard to give up smoking?
How do I cope with stress?
How do I turn my home into an Airbnb property?
Is there a hobby that I can indulge in by giving just half an hour every day?
Want answers to questions like this about your lifestyle? Well, you are not alone. 
To make the right decisions about your lifestyle, you must seek advice, and there are some reliable places to get it from. There are several platforms on the internet where communities of people discussing lifestyle questions and answers abound. Whether you have a question about recreation, food, fitness, home improvement, or traveling, these sites have experts and people from all walks of life to answer or provide opinions on everything.
Let's have a look at some of these platforms that provide answers to the 
key questions for lifestyle
.
Quora
Quora is a rich community where people come together, ask questions, share ideas on the best way to go about their lifestyles. It has a very easy signup process.
Although it has little control over what users say, they do their best in making sure that their users provide correct answers to the questions you ask on their website.
They offer answers to many questions concerning healthy living, traveling, fashion, writing, public speaking, business, and much more.
ProProfs Discuss 
ProProfs Discuss helps you with the best results to most lifestyle questions and answers. It has a long list of topics you can choose from, and it is very easy to sign up on the platform. 
One thing you'll definitely love about ProProfs Discuss is that it is easy to access information. Unlike some platforms, the search option is found on the homepage, and users can notice when a question has been answered or not.
Other interesting features include the "recent Q & A" section and also the "most read" section.
WikiHow
wikiHow gives some of the best answers to questions concerning lifestyle. In fact, there have been many testimonials about this platform and how it has helped many people in getting better. 
It's a site that you would love to return to over and over again. They provide detailed information on the best way to enjoy your life and also allow users to ask questions concerning many issues related to their lifestyle.
However, you must understand that some of the answers suggested by most users are not reliable, but as you keep searching, you will find answers that suit you.
Yahoo! answers
This is another reliable platform that helps users get answers to their questions. Their sign up process is quite easy, and they have a lot of answers to different questions concerning relationships, business, politics, and fashion.
This platform is not moderated, so you may have to go through a lot of threads before you would be able to find the answer that suits you, but it's one of the best places to get answers.
Answers.com
Established in 2005, this platform was created to solve questions. It has up to five sections (hot, best, trending, new and unanswered), and it is user-friendly. Users may have problems with the adverts showing up every time, but it is still one of the best places to go when searching for answers. A downside of the platform is that it isn't very easy to sign up.
Able2know.com
Never underestimate the power of simplicity. This question and answer site is straight to the point and provides you with the answers you need to your questions.
It has a lot of content concerning fashion, health, lifestyle, music, relationships, and it's a reliable source for asking questions on how to go about having a good life.
Image by
Kevin Phillips
from
Pixabay
Reddit
You would love this site because of the endless responses to different questions concerning lifestyle. 
Ranging from celebrities to the most simple personalities, they have the answers to most of the questions on lifestyle.
Reddit is one of the best forums on the web. With an easy signup process, easy access, and a variety of threads concerning Life, Relationships, Religion, Fashion, Art and many more, it may be a good option for people looking to learn new things and add to their knowledge.
However, the downside is moderation. This is because most answers to questions on the page are ideas shared by a group of people.
It is still one of the best places to ask questions about the kind of life you live, but you must be patient while waiting for the answers.
Askdeb.com
"Answering common everyday questions" is the aim of this platform. This platform started in 1999 and has been of help to many. It has a friendly interface, and it's very easy to sign up. It contains a lot of rich content that helps the user in understanding their personalities.
Wantoask.com
Although it has a very poor user interface, it is a good place to get answers to most questions concerning fitness and health. Even though the site may be reliable, users may find it difficult to navigate through the site, and this may be an issue if not corrected soon.
Ehow.com
Sugar, spice, and everything nice, this platform was created to help it's users create, fix, and build anything they want.
They focus on some categories such as craft, gardening, fashion and beauty
You would love the layout of this platform. It has a very user-friendly interface, and it's very easy to sign up here. It may be a good place to look if you have an interest in crafts.
Superuser
Image by
StartupStockPhotos
from
Pixabay
If you're a lover of technology, then this site is for you. It is a community filled with people sharing honest opinions about what they think about technology. 
You can sign up with Google or with your Social Media account. This platform contains different sections. They include anime and manga, academia, arcade, arts, and crafts.
Gotquestions.org
If you are a believer, then you must know that, at times, to become a better person, you must trust in a greater authority higher than yourself. This website helps Christians looking for answers concerning their faith. It is quite easy to sign up and very easy to access information on the site.
So, there you have it, a list of some lifestyle questions and answers websites for knowledge, advice, and fun. With these sources, you can definitely find the answers you seek.
Author Bio: Samuel Alfie is a blogger at ProProfs Discuss, the #1 Q&A website with millions of wisdom seekers collaborating to ask questions and get the best answers. He loves reading and writing about a variety of topics, including technology, business e-commerce, science, philosophy, pop culture, digital media, health, relationship, and more. With a knack for writing, enthusiasm for research, and an editorial mindset, he loves creating content that resonates with the audience. 
Featured Image by Sophie Janotta from Pixabay