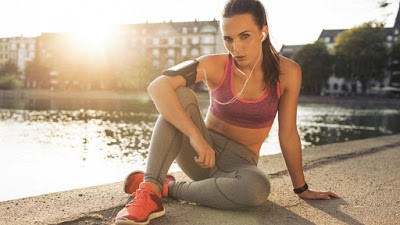 Slimming Clothes: The Big Test!
The promise of shorty, slim down just by dressing: it's great. But, it seems too good to be true … Place to the test!
I was in a meeting, quietly busy scribbling my block and wondering if I preferred when the chef was bringing chouquettes or strudel when it came to me: " Sophie, you have to try clothes slimming . "Well, it's not very nice to tell me that in front of everyone …" For a paper, "she says. Oh good.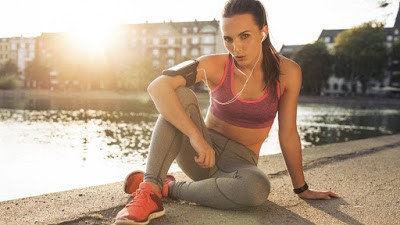 In this case, yes. Tights that make you lose weight without giving up chips, in principle, I'm more for.
To me the slimming shorty!
A few minutes later, the director of beauty enters the open space and launches happily: " Sophie, what size do you wear in bra and panties? "
Certainly, if the people in this magazine could talk to me from time to time, it would not be too bad. " Like Scarlett, " I answer, dishonest. The director rectifies at a glance and will make her calls.
She comes back with a lot of boxes and paper bags: my new silhouette to make myself.
I put on the slimming shorty
" The shorty slimming thighs-abs-buttocks . Objective, one size less thanks to micro-encapsulated restocking caffeine, micro-massaging honeycomb knitting and three actions: slimming formula, anti-orange skin action, immediate gaining effect. "
On the box, in the background of all this information, Sonia Rolland smiles and when we see how it is gaulé, we understand why.
But if she needs it, I'll have to order twelve pallets. Truce of bad faith, I know that to motivate the troops, it is better to show the result than the problem of departure. Galvanized, I put on the garment.
As announced, it starts just above the knees and stretches to the chest . I hope that at the end of treatment, the result is not too spectacular, because if I lose only this part, I will look like a diabolo.
Three seconds and it's already working
No doubt, it's sheathing! I feel already strengthened, maintained, but without discomfort. Some vague notions of the physical sciences about the distribution of the masses push me to ask myself where is what seems to be lacking, but since I do not see anything, I decide to make fun of it.
The silhouette is refined without having given the least effort. I'm not thin, but I look thin which, we agree, is exactly the same. Really well this thing.
Get used to slimming shorty
It's hot. In winter, it's a plus. In the Caribbean, however, it must weigh. Is it a psychosomatic effect or a reality, I do not know, but the sensation of micro-massage continues throughout the day, it seems that indeed the capsules work hard and tirelessly.
This supernumerary garment, not yet registered by the "automatisms" section of my brain, nevertheless gives me a surprise every time I go to the bathroom: I was not used to pulling my pants up to the glottis.
I imagine that within three months it will become a habit. My brain is slowly registering, but we can not say that it is the most glamorous lingerie of the year. From the first to the hundred and fiftieth date, it is better to avoid.
End of day report
In the evening, I refrain from catching a meter of seamstress to check the loss of diameter. But in fact, the shorty is really less tight. I even have the feeling of floating in: either I have already lost a lot, or the fabric relaxes.
I dream for two seconds, then my frenzied optimism must go to the obvious probability: elastane and polyamide, it relaxes a little.
Must still activate: the shorty is not everything
This time, I start on the leggings: it's the same, except that it also shades my patella, calf and ankle. I will not catch cold. " Goal, tapered legs, with anti-water retention action ": Sonia Rolland always seems positively delighted.
This time, go, I read the whole box. I learn that they spend in the machine (30 ° C), that we must not iron them (I never had the idea) and that the effectiveness is guaranteed up to 30 washes. Not bad.
After that, it's just leggings, it's good too, in black, it still serves. I am advised to wear it with a string for greater contact with the skin. It is true that it would be a shame to have just the shape of the Petit Bateau briefs in cellulite after twenty days of effort.
Pregnant or lactating women are advised to abstain. Precision that, against all odds, rejoices me: if it can hurt, it can do something.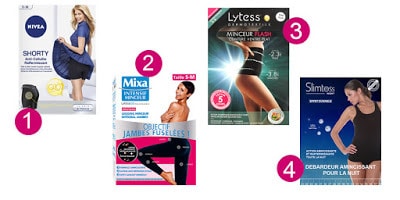 I am told to wear my leggings at night. I decided, however, not to push my professional conscience until the bursting of my personal life. Then, suddenly, the last detail: " He is the perfect companion of the sports sessions. The microcapsules become more active when the body is in motion. The more you move, the more they work. "
Obviously, if we do sports to lose weight, it always comes back to the same. If they added that the capsules are fond of boiled cod, one would understand how the miracle is accomplished.
To the following ones!
I try all the brands. After Mixa, where it was already Lytess Lab technology, I go to Lytess dermotextile. A corsair flat belly very nice too, paraben-free cosmetics based on copaiba, Japanese pagoda, red seaweed, mango butter and sweet almond, short of the product that transports me, sylph in the middle of the lagoon.
This Corsair Lytess, moreover, provides a moisturizing function. Nivea clothing, on the other hand, is based on its reference asset, coenzyme Q10, and plays firming. As for Triumph, they took out a bra.
And that, when the director came out with, I did not agree at all. I do not want to lose weight, no, no, no, pack your bag, out of the question. " It's not slimming, it's tone. OK, nice.
Well, the lesson to remember: cosmetotextiles offer varied actions. They can be gaining, draining, firming, relaxing, moisturizing, targeting the orange peel , another volume, or elasticity. The range is huge, the booming market, this train, soon we will not wear anything useless.
Verdict: slimming clothes, does it work?
It seems to work. But in all honesty, over a long period, it is difficult to know where comes a result: cosmeto, bike, soft on the choco? The actions merge.
Three things are certain, however: the sheathing effect is perfectly effective, the principle of the garment is a hundred times less restrictive than that of the cream and the prices (from 19 euros) are no longer dissuasive.