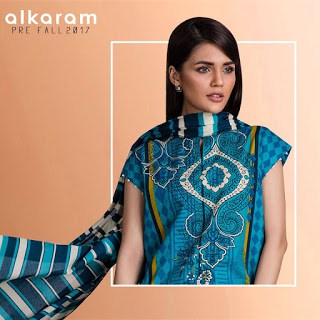 Alkaram New Style Pre Fall Cambric Unstitched Collection
This blue outfit from our Pre-Fall Unstitched Collection is a perfect ensemble to be worn this season. Bold printed lawn shirt paired with a striped lawn dupatta is a must have. Mesmerize in style! This outfit from our Pre-Fall Collection is the perfect choice for a casual gathering or a formal meet up. Our Pre-Fall designs are free and easy. Vibrant floral print with statement sleeves, when paired with Lawn dupatta makes it ideal for an evening gathering.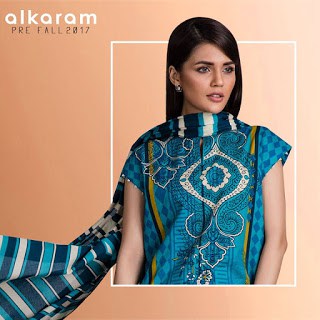 SLAY IN PINK! As the temperature dropped, we came up with an edgy fusion, bold prints and vibrant hues are the season's hot sellers! Hallelujah, our new arrivals in the I love pret collection are this season's must-haves! Get hold of these stylish pieces before others! Revamp your summer wardrobe with our unstitch cambric collection. Eye-catching geometric patterns set against vibrant floral prints in fresh summer hues! Inspiration taken from the colors of summer, this outfit is designed exclusively for the season. Soft material and summer hues make it an ideal wear in this heat.