5 Selection Tips For Identifying The Best Bridal Dress
Most of us may be dreaming of getting married. To walk down the aisle before family and friends, crying tears of joy, and even smiling at the same time. Just imagine being at that very moment. All your loved ones are quite emotional as you exchange your vows with the person you are with for a long time. 
Fairytales often feature weddings as happy endings. Many couples want everything to be perfect since it's an important day. And one of the most important pieces is the bride's wedding dress. Weddings are a once-in-a-lifetime thing, and many regard the bridal dress as one of the main attractions during the event.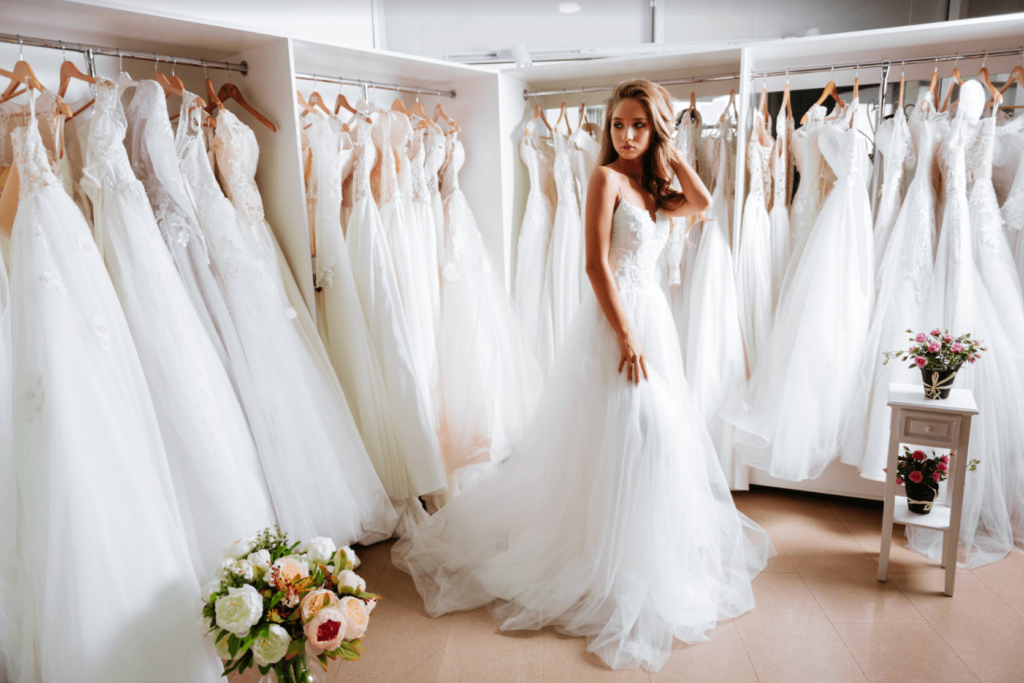 Many couples spend a few thousand bucks for a fabulous wedding dress. But before you go ahead and make one of the most important purchases of your life, read the tips below to know how to select the best bridal dress:
You may buy a wedding dress that is available in a dressing shop. It may save some time, but if you want to have the best bridal gown, consider having a professional draw and make a customized bridal dress for you. 
Bridal designers are adept at making pretty bridal gowns that suit one's physique and are relevant to the couple's preferred wedding theme. They may also suggest the most appropriate accessories to complement the dress. In addition, they may also make the dress more comfortable for the bride to wear. 
If you're not sure where to start, you can browse for wedding dress inspirations online and save the designs you like. You can then look for a designer and tailor who can execute the design and customizations you have in mind.
Nowadays, many couples prefer to set a theme for their wedding. A theme could vary, depending on the couple's preference. Some go for movie-inspired themes, while some prefer a certain aesthetic such as a boho-chic theme, along with a set of approved colors. Of course, wedding dress designs must match your chosen theme for the wedding. No bride wants to stick out like a sore thumb, right?
For example, if you prefer a beach wedding, you may consider selecting carefree wedding clothes, a gown that can be one with the seashore breeze and waves. It's preferable to be lighter. A jumpsuit may also do the trick. That way, you won't just look stunning, but you will feel much more comfortable even the weather is hot.
You may be having a hard time choosing the best bridal dress because your reference is limited. You may consider checking out other opinions to widen your imagination about what kind of bridal dress you would like to have. For example, you may ask your friends who are already married about the wedding dress they wore. 
After all, there may be a story behind each dress that can make it more unique. The best bridal gown isn't just about how it looks and how relaxing it is to wear just because it fits your size. It may have sentimental value. 
You can reflect on your personality or look back on your love story and find a material, symbol, or insignia that can be sewn into the wedding dress. If you do this, your wedding dress won't just be created to stun guests, because the intricate details actually have meaning that is unique to your journey as a couple.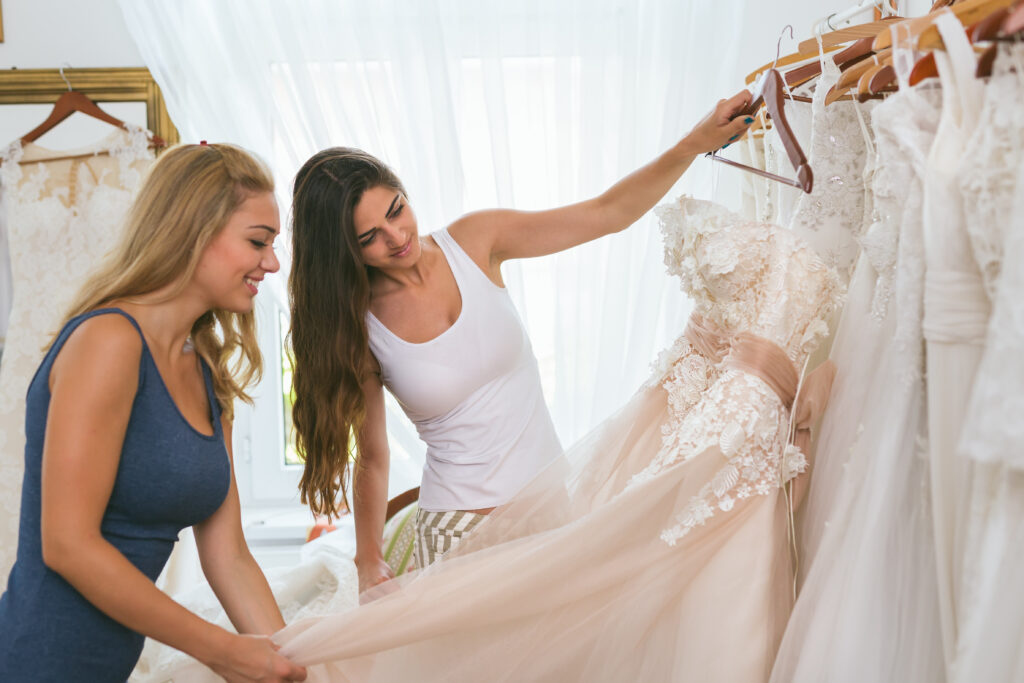 If you're a people-pleaser, you may be thinking of letting others dictate the details of your wedding, including the design of your wedding dress. This can only wear you down and even add unnecessary stress to the entire wedding preparation. Just remember that it's you and your partner's wedding. 
You may accept others' opinions but always insist on the details you want to retain. If possible, avoid sharing too much about the design of your dress. Just have one or two trusted people you can consult. If possible, consult a professional designer to gain better insights. This way, you can also avoid unsolicited advice.  
It's no secret that a wedding ceremony is costly. The preparation of documents, the reservation of the venue, curating the menu, preparing the reception, and other wedding-related expenses are necessary to plan out so they can be included in the budget. 
The wedding dress is another item that would add up to the costs of a wedding. If you can afford the best and most expensive bridal gown you can find, then that's great. But if you are on a tight budget, there are ways to work around that and still get the wedding dress you desire. You can have your bridal gown made locally to save on designer expenses. You can also opt to use materials and fabrics that are not as costly as other types.
Happy Ever After
Knowing how to choose the best bridal gown is one thing, but carrying it with grace and confidence is another important factor. Make sure the materials and fabric are comfortable enough for you to walk and dance around for a bit. You want this day to be fun and memorable so as much as possible, comfort must also be a priority.