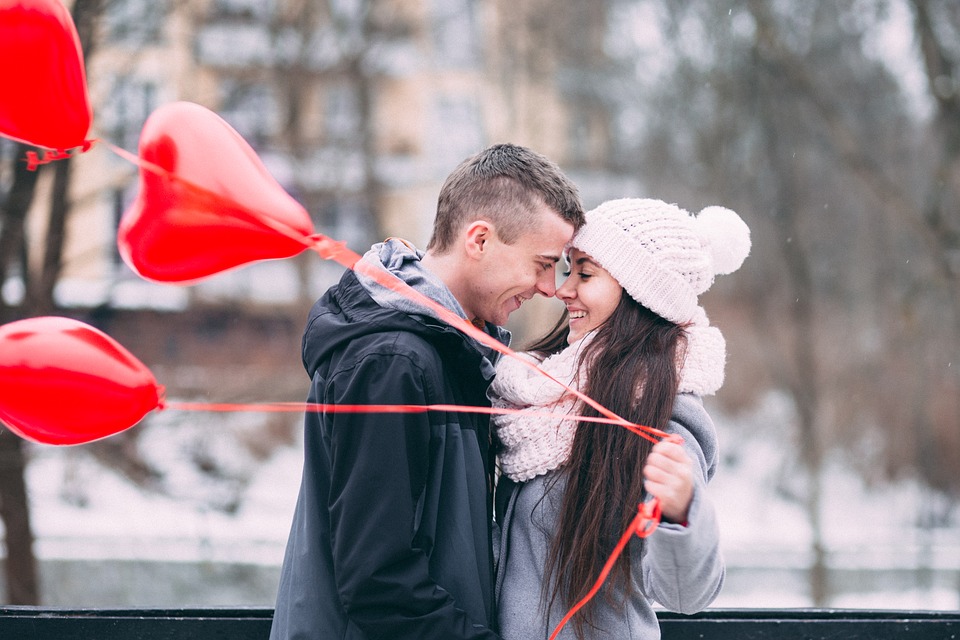 10 Great First-Date Ideas
Are you in search for some good first date ideas? Check this list to find an unusual activity for your first date and spend a great time together. Here are some cool ideas for different tastes and budgets! Pick the idea from the list and surprise your date with creativity and unique first date scenario!
Planning a first date can become a real challenge. Alongside planning what to wear and finding the right perfume and pheromones to use in order to gain the perfect amount of physical attraction, it's crucial to find the perfect location! A movie and a dinner is still an all-time favorite classic scenario. However, wouldn't you like to start a new relationship with something special? Sharing a unique and extraordinary first date activity is a great way to get the chemistry we all want. Don't take the girl to another cliché date, make it special!
How to Find Good First Date Ideas?
Among all the first date tips, choosing an activity is the most important one. The main secret of a perfect first date is having enough conversation time to get to know each other. At the same time, there should not be an awkward silence. Choose an activity that will allow talking and doing something together at the same time.
Here are a few creative ideas that will help you to get the perfect balance between chatting doing something interesting.
  Roller Coaster Rides in the Amusement Park.
Spending a day in a theme park is one of the fun date ideas. It may seem a little childish at first but is it really that bad? Laughing, screaming, playing will surely help to relax and get a lot of emotions. The adrenalin from the rollercoaster ride will add a spark to your date. There will surely be a moment for a sudden hug during the visit to a spook house. There is nothing more romantic than winning a stuffed animal for your lady. A date in an amusement park gives all kind of emotions. It will not be boring for sure!
  Open-Air Movie Theatre.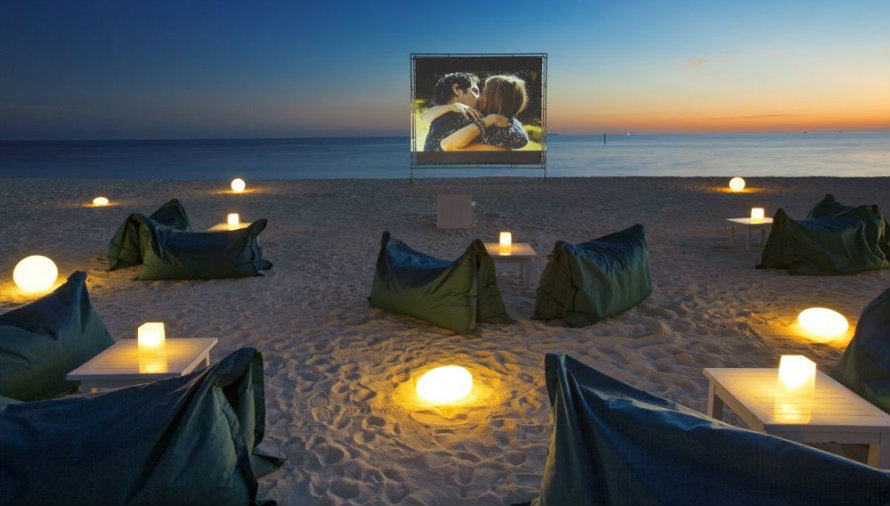 While no one would be surprised by watching a date movie, everything changes if you do it under the stars. Visiting an open-air movie theatre is one of the good first date ideas. It is a great choice if you want to have a romantic date in a charming atmosphere. Unlike the usual movie date, it will also give you a chance to talk freely and discuss the scenes. Do not forget the blanket and hot drinks. It might be a little cold outside in the evening. On the other hand, it is also a great reason for cuddling.
  Explore Your City as Tourists.
Walking is surely in the list of good first date ideas. However, isn't it too trivial? Make it fun pretending to be tourists in your own city and see the well-known places from another perspective. Check a few tourists guides to learn a few interesting facts about your city. Choose the sights and some local events the tourist would visit. All this will help you to plan an entertaining excursion for your partner. Although it is one of the cheap date ideas, it may impress your date more than any others thanks to its creativity. Trust us, your efforts will be appreciated!
  Dinner in a Fancy Restaurant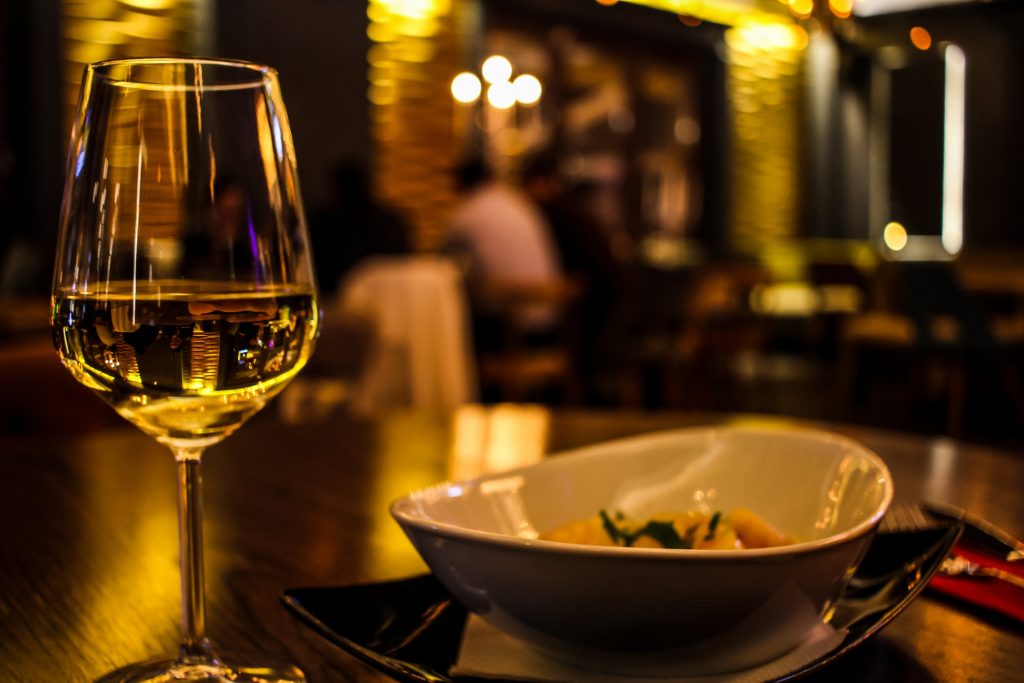 Having dinner in an expensive restaurant is not a new option in the list of good first date ideas. However, it is a proven way to impress a girl and make her feel like a princess. This date idea requires spending some money. In case you are on a limited budget, a gambling app may help you to get some extra money for a fancy date. Make sure to pick a restaurant with candlelight to create a romantic atmosphere. Tasting some exquisite wine will help to relax and start a conversation. Choosing this idea, you may be sure that your evening will be pleasant.
  Doing Sports Together.
Attending a sport event is one of the well-known good first date ideas. What if instead of observing others to play sports you would participate yourself? Your date will become more active and exciting. This idea gives a lot of options. Take a boxing class together or visit a Zumba lesson. Playing basketball or mini golf could also be entertaining. Choose the activity according to your mutual interests or try something new together. It will be fun!
  Sing Together in a Karaoke Bar.
Signing karaoke might seem like one of the craziest things to do on a date. That is what makes it so exciting! It may turn out that you both were Britney Spears fans or country music lovers. Do not worry about your signing skills. If you have a great voice it will impress your date. In case you don't, it will be even more fun. Sing in a duet and share impressions about your mutual performance.
  Attend a Cooking Class Together.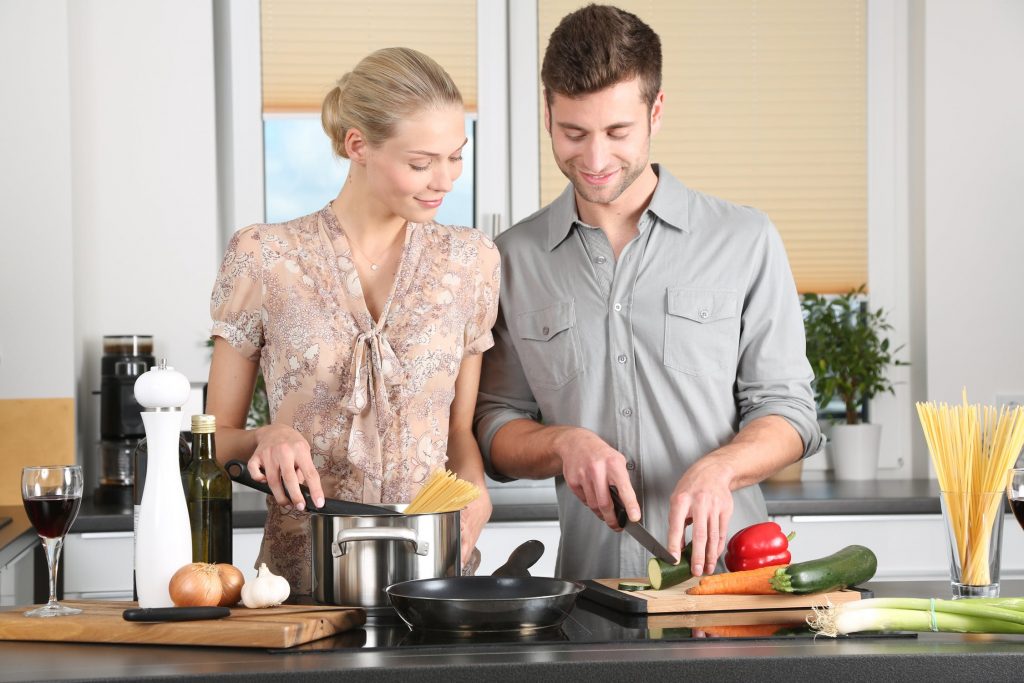 Taking a cooking class together is one of the best first date ideas. You will be able to develop a new skill and find out about your partner's food tastes. It is also a very intimate activity that will help you to bond quickly. The best part is that you may have your dishes for dinner and continue a date with a nice meal and talk.
  Go to The Planetarium.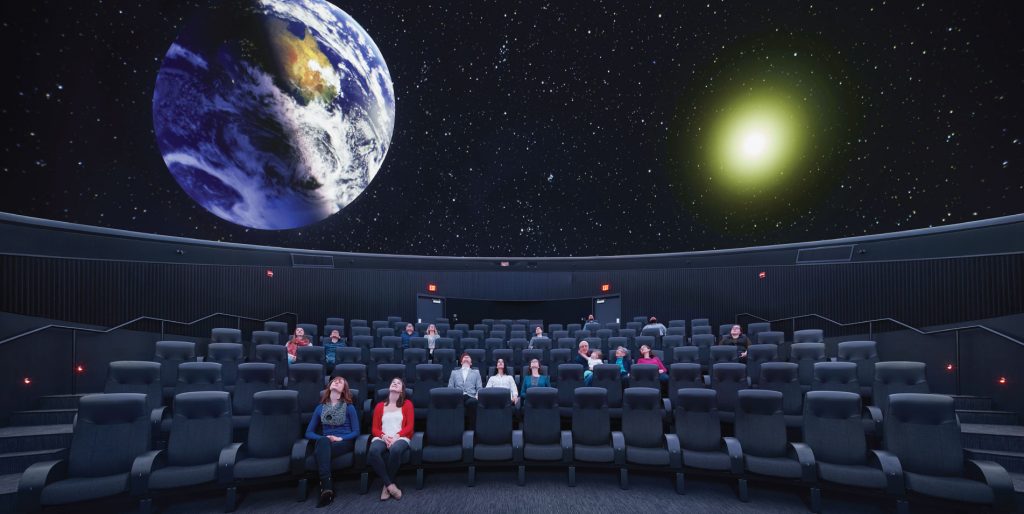 There is nothing more romantic than observing the stars. Exploring the cosmos together is a great activity not only for those who are interested in astrology. While looking at a telescope you will be able to find out more about the universe and your date. It is a great chance to discuss your zodiac signs and personalities. In addition, the planetarium is usually less crowded than a movie theatre. It will give you more privacy.
  Go to a Local Zoo.
The animals can be cute, scary, or simply mesmerizing. Surprise your date with a visit to a local zoo. Observing the snakes, lions, and bears will give you both all kind of emotions. It is also a great idea to start a conversation about favorite animals. Looking at a cute couple of swans in love may make you fall in love as well.
 Walk in a Park.
A walk in a park may seem a boring activity. However, if you add a little bit of creativity and planning it will become one of the good first date ideas. Why don't you start by inviting your date to a picnic in a park? Make sure the weather will be great and do not forget some home-made sandwiches. Grab a few slices of bread to feed the ducks in a local pond. It will be very funny and cute.
All the ideas from the list are great but do not forget to consider your date's tastes and interests while choosing. Someone would be happy to ride a rollercoaster while others would prefer a quiet visit to a planetarium. Which idea would impress you the most? Please let us know in the comments.
Author`s bio:
Joshua is a freelance writer who likes to retell interesting tips that can be useful for everyone. If you want to see more tips from him, follow him on Twitter @JoshuaS09991225
Image credits: Image credits: Image credits: Image credits: Image credits: Image credits