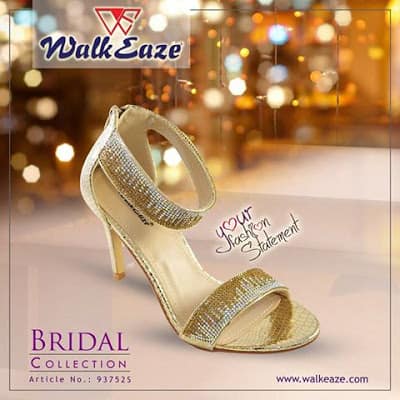 WalkEaze Your Fashion Statement Bridal Shoes Collection 2018-19
Celebrate the festivity with our fashion statement bridal shoes Collection 2018-19. WalkEaze wedding shoes for bride look out for stylish treat your feet. With our stunning range of latest bridal heel shoes and matching hand bags from our WalkEaze Shoes & Bags Collection 2018-19 for girls.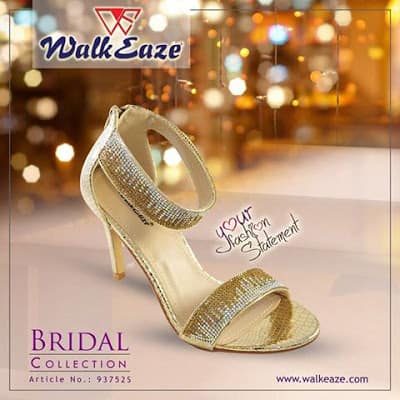 Get the ideal wrist watch to match your stylish Sandals shoes. WalkEaze Collection of Bridal Shoes is now in stores! Hurry to your Nearest Outlet! You will always put your fashion foot forward. Hope you like WalkEaze; "Your Fashion Statement!" 2016 Shoes Bridal Collection for ladies.