Top 9 Benefits Of Wearing Hair Extensions
Hair extensions can enhance your physical look and personality, and there can be a variety of ways to wear them to look appealing at any time.  
Besides enhancing your physical appearance, there are multiple benefits of hair extensions. When it comes to hair extensions, there is much you can learn more about here. The following includes a list of the significant benefits of wearing hair extensions that can help make you look elegant and stylish.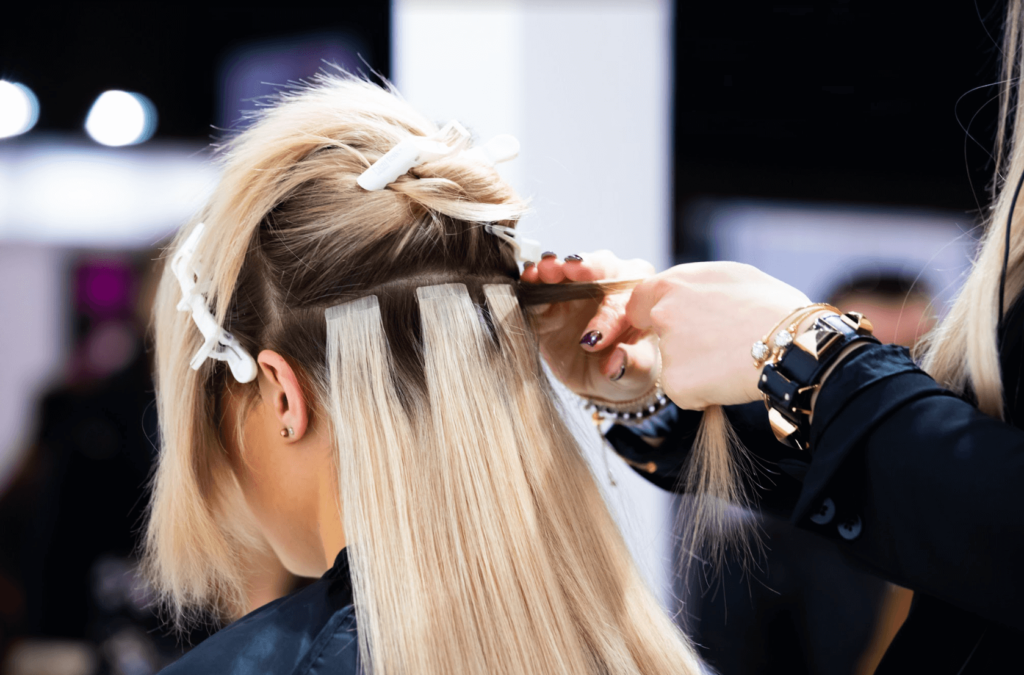 1. Cheap Maintenance Costs
Hair extensions can be ideal for you if you lack enough time for styling new hairstyles each time. You can find human hair extensions or pre-styled hair extensions that you can use to add glamor and versatility to your look. However, it's crucial to know the basic hair extension rules before getting one.
They are also easily washable, saving you the time you would spend washing and straightening your hair in a salon. Therefore, hair extensions can be ideal for vacations since they eliminate the need for visiting a hairdresser for hair styling.
2. Add Volume To Your Hair
By using extensions in volume addition, your hair seems thick and elegant. If your hair is scarce, you can use hair extensions to make them look thick and bouncy according to your specification, solving dimensional volume issues and adding beauty to your look.
3. Enhance Glamour
Hair extensions come in various colors that are available in different salons. They can change how your hair looks, which is an easy way of transforming your appearance, minimizing the chances of damaging your hair with chemicals and dyes. Your stylist can advise you on the type of extensions you can add to suit your needs.
4. Hide Bad Hair 
Split ends are a common problem for ladies who want long hair but don't have the time or patience to maintain it. Split ends become more noticeable as their hair becomes longer. Fortunately, hair extensions can assist with this. You can hide bad hair with hair extensions, giving your hair a brighter and healthy appearance while also speeding up the process of achieving your long hair objectives. 
5. Change Your Look Instantaneously 
Extensions that look and feel like natural hair are readily available in beauty outlets. Using these hair extensions, you may instantly transform your appearance without the need to damage your hair at any time and with minimal costs. Hair extensions are a quick and easy way to change the look of your hair, whether you want to add length or color.
6. Enhance Your Fashion 
Hair extensions make it easy to stay on top of the latest trends since they come in different types, which you can customize to suit your occasion. It is possible to sport a new look for a few days or weeks with hair extensions popular among your peers. Hair extensions are available in many colors, textures, styles, and lengths. Therefore, it allows you to choose the best one for your style and show it off.  
7. They Can Add Length To Your Hair 
If you're looking for a way to grow your hair quickly, hair extensions are the best solution. It will take time and a lot of patience to grow your hair out. For some people, it may take several years to accomplish their objective. Hair extensions, on the other hand, can make your hair look lengthy. Depending on your specifications, your hairstylist can even trim and style your hair extensions to provide a unique hairstyle. You can also go all out and rock with lengthy hair, courtesy of your hair extensions.
8. Gratify A Bad Haircut 
Sometimes, you can end up receiving a disastrous haircut from your salon. Hair extensions can cover this mess and stand as the ideal solution for the situation. If you have a party to attend or a day out with family or friends, wearing a hair extension can conceal the embarrassing hairstyle, giving you similar outcomes to the bang hairstyle you wanted.
9. Good For Experimentation 
Hair extensions are ideal for lovers of hair experimentation. There is an extensive selection of hair extensions for any look, from bob cuts, long hair, curly strands, and colored streaks.
You can conveniently experiment with hair extensions without worrying about damaging your natural haircut. Hair extensions can also protect your natural hair from hostile hair styling tools and harsh chemicals.
Conclusion
You can have the best outfit for any occasion, but bad hair can ruin it. Wearing a hair extension can cover you up by ensuring you have the best extension that matches your outfit. With hair extensions coming in many styles and colors, you can be sure of getting one that fits your style and preferences.