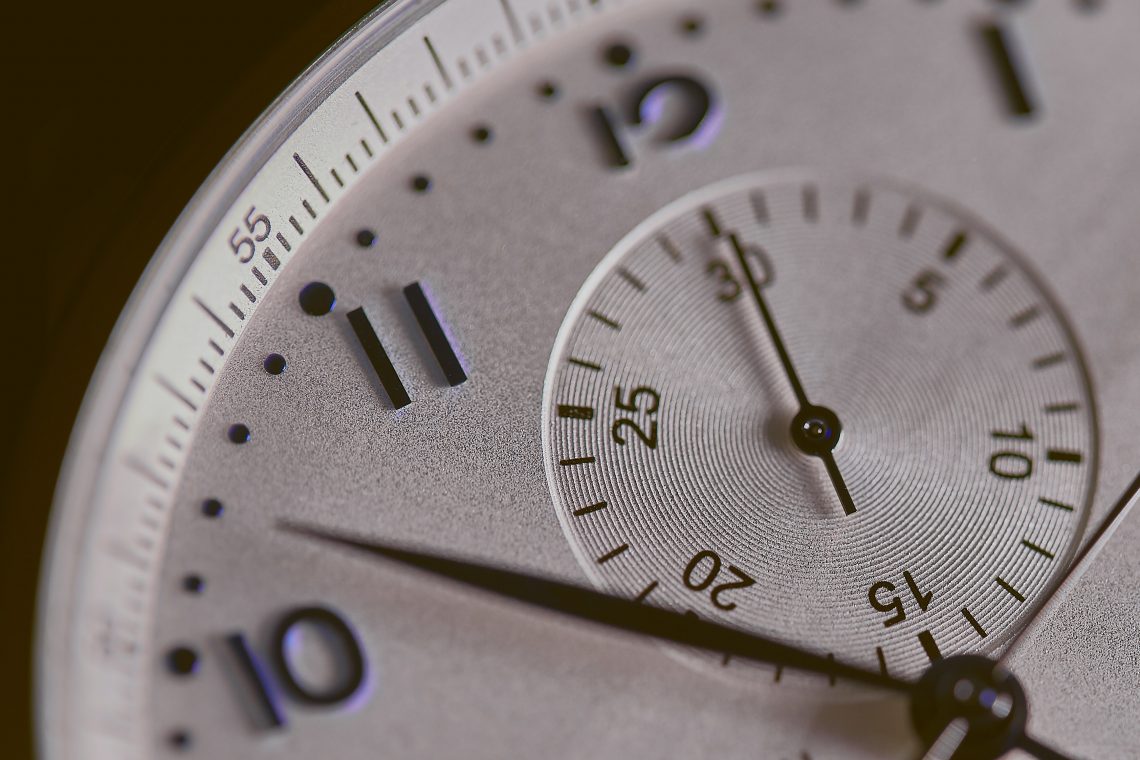 Tips to Match Your Wristwatch in A Stylish Way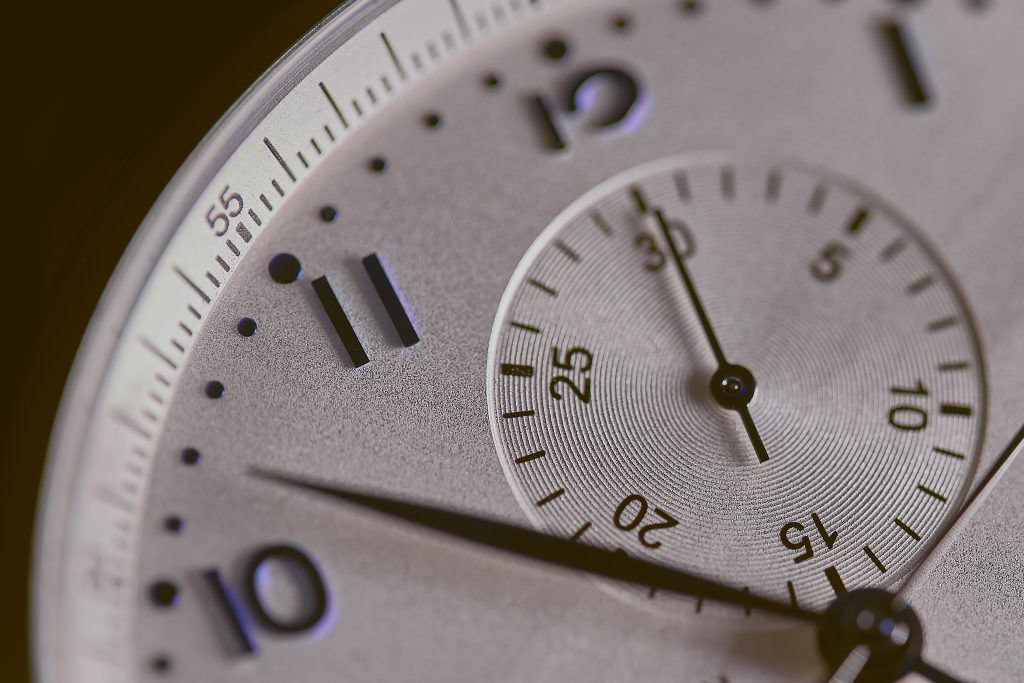 Tips to Match Your Wristwatch in A Stylish Way
Gone are the days when fashion was synonymous with women. Nowadays, men are keen on their looks. Some visit high-end parlors for unique haircuts, while others seek accessories to enhance their looks. One sought after item by men is the wristwatch. It's essential for every man's wardrobe and a great fashion abettor.
The skeleton watch is a perfect example of a fashionable wristwatch. Most men fancy it, and you can pair it with any outfit for that striking look. There are many ways to match your watch with your outfit. No matter your choice of watch, be sure to dress in the right attire.
Check out fashionable ways to match your watch:
1. Match the watch type to the formality of your outfit
The best way to pair your watch with your clothes is to harmonize your watch's formality with your outfit. There are different types of watches; these are dress watches, dive, racing, pilot, and fields, and all go with different attires. For instance, a classic gold watch with a thin dial will blend in well with a business dress.
 If you wish to clad in a dark conservative suit, a classy dress watch would be ideal. For casual clothes like jeans, polo shirts, and button-downs, you can match them with all the watch types except a dress watch.
 A field watch would be ideal for strenuous physical activities. For sharp casuals like khakis, sport coats, and dark denim, a large with a large face will suit you best. You can pair this with any watch, but racing, field, and the casual pilot are ideal.
2. Match your watch strap with your outfit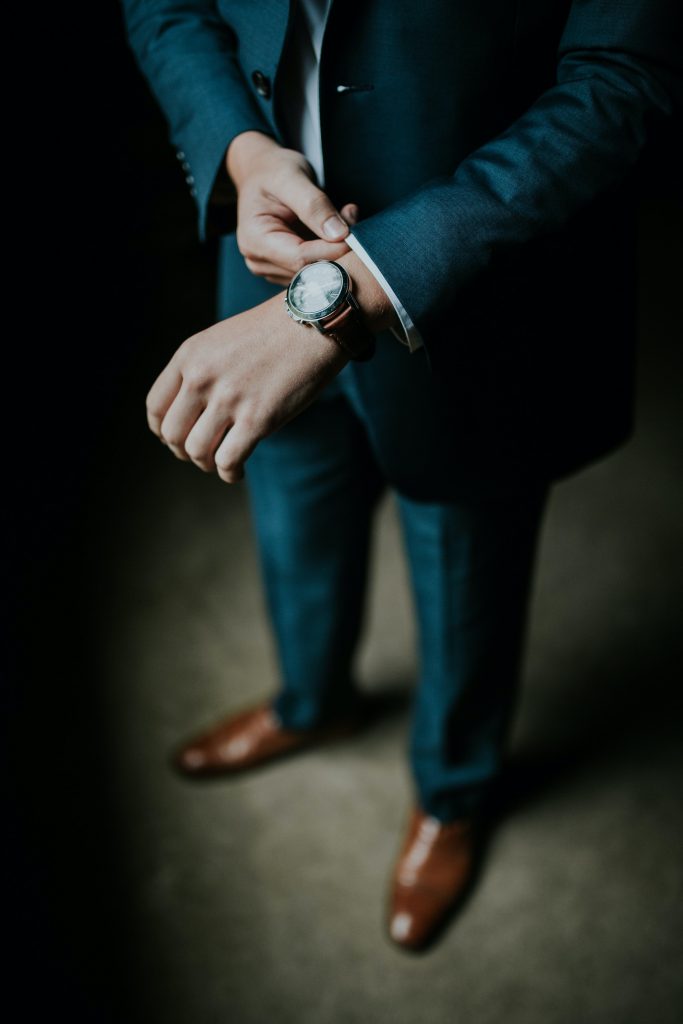 A leather band is considered formal than metal bands. And a black leather band is more formal than a brown one. On the other hand, gold, silver, or metal bands are not suitable for formal occasions. However, they are great for formal events. Rugged or rough leather straps re great when paired with casual wear.
3. Leather and leather are a great match.
When wearing a watch with a leather strap, the color and shoe fabric should determine your watch band. A black watch band will go well with black shoes and belt, while a brown one is ideal for brown belt and shoes. However, your watch band doesn't necessarily have to be an exact color, but a similar hue is okay.
4. Metal and metal blend in well
Most watches are made of metal. Some of the popular metal types used are gold, silver, titanium, and platinum. In most cases, metal is used in the watch's case, frame, and band. The color of the metal in your watch should complement other metal accessories that you have. These include belt buckle, shoe buckle, cuff links, and rings. The colors can have a variation, but it should be close enough. For instance, you can wear a rose gold watch with a yellow gold belt buckle.
5. Metal wrist bands and colors/ types of clothes
A metal watch strap is classy but doesn't go with just anything. It blends in well with brown or black shoes, but the color of the material defines the type of clothes to wear. For instance, if wearing a silver watch, consider gray, black, or blue shoes and clothes. If wearing a gold watch, opt for browns, tans, beiges, and other earth tones.
Take home
There are different types of wristwatch, and you'll find them in most shops. However, your choice of a watch can limit your outfit if it does not match the style. Pick a watch that will complement your dress to achieve a stylish look. If not sure how to do this, speak to a fashion expert, or search online for tips.