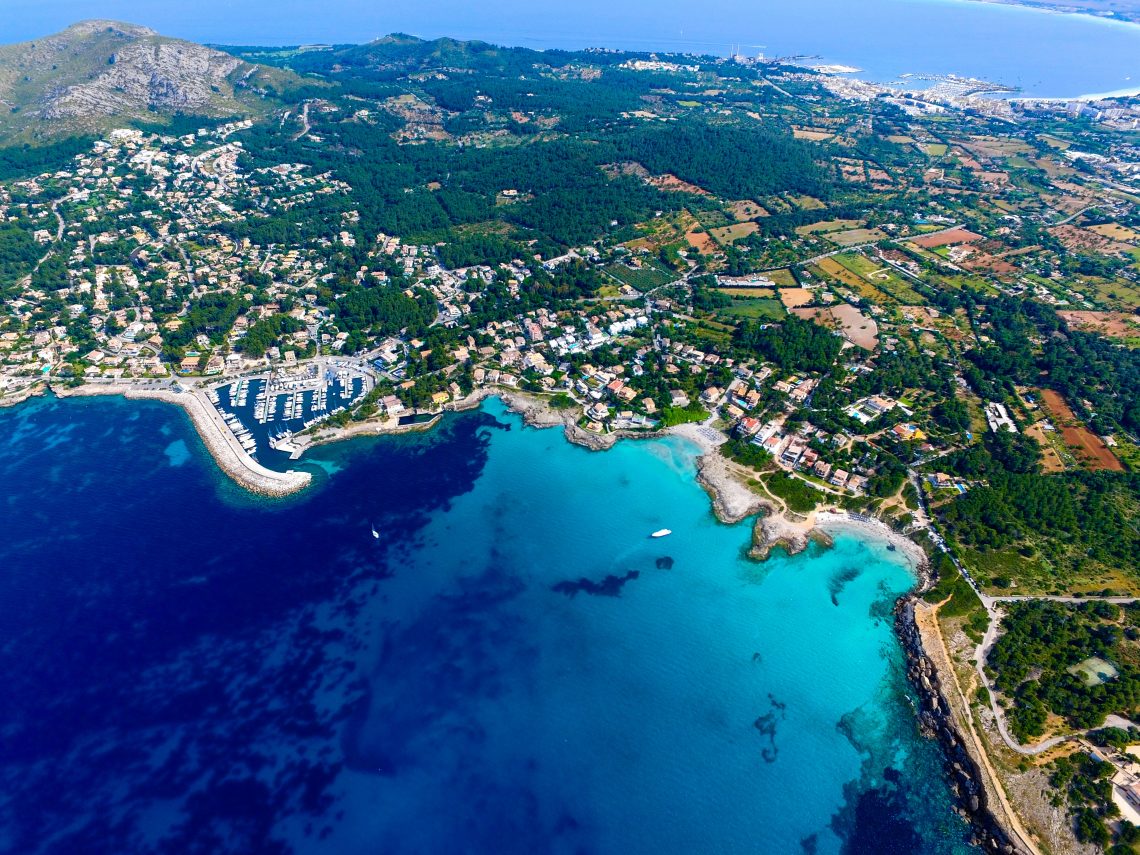 The 6 Unmissable Hiking Trails in Majorca
Majorca is the largest of the Spanish Balearic Islands and is fundamentally known as a summer destination. It has wonderful beaches and is therefore sought after by many tourists during the hottest months of the year – mainly Germans, Spanish, French, and Russians. Majorca is a veritable tropical slice of heaven for walkers and hikers. It is adequate for all abilities, as there are countless tours and hiking trails maintained and properly signposted for your convenience.
If you're looking for the peace of the wonders, the countryside has to offer, or maybe a little something that is slightly demanding or physically challenging (you can find two ranges of mountains that are over 1000 meters), it's guaranteed that there are suitable activities to fit your personal demands. Perhaps the best time to hike is in the fall, spring, or late summer when temperatures are slightly cooler, and crowds are gone. Spring is also a beautiful time to stroll across the countryside, as the fields are lined with flowers and greenery. Late summer and autumn might not be so beautiful, but if you come across a secret bay, it's still warm enough for a swim.
In this article, we've selected the top six Island's finest, unmissable hiking trails, adorned with breathtaking views and idyllic sceneries.
1. Torrent Gorge Walk of Pareis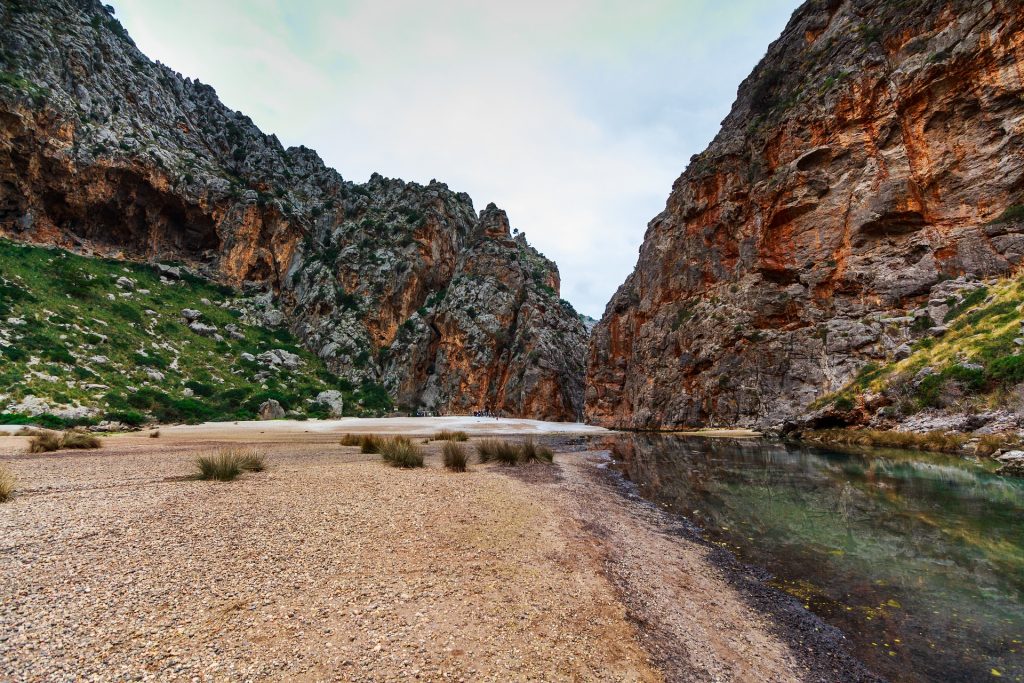 One of the best-known tours in Majorca, this path goes to the sea along Torrent de Pareis Gorge de Escorca and goes to the beach in Sa Calobra. Unadvisable for the novice (or physically unprepared), this stunning walk of five hours entails a lot of rock chaos and an abundance of tiny gaps and crevices in the big boulders. When you find it too much to bear (and without having a cell phone in your possession), there's really no quick escape of the steep ravine, so it's unwise to attempt the trail it if you're uncertain. An elevated risk of winter flooding means that the hike can only take place during May or September, not to mention the dangers of stifling temperatures, so be sure to bring in a good supply of liquids.
Torrent de Pareis isn't an excursion to take lightly. It is a difficult walk, and the guide carries a rope that is used to help him get down in at least two separate places. You must have a good level of fitness and shoes with sturdy soles. The rocks are very smooth and polished in places, so good grip and a sense of balance are essential.
2. Soller to Surrounding Villages and Coves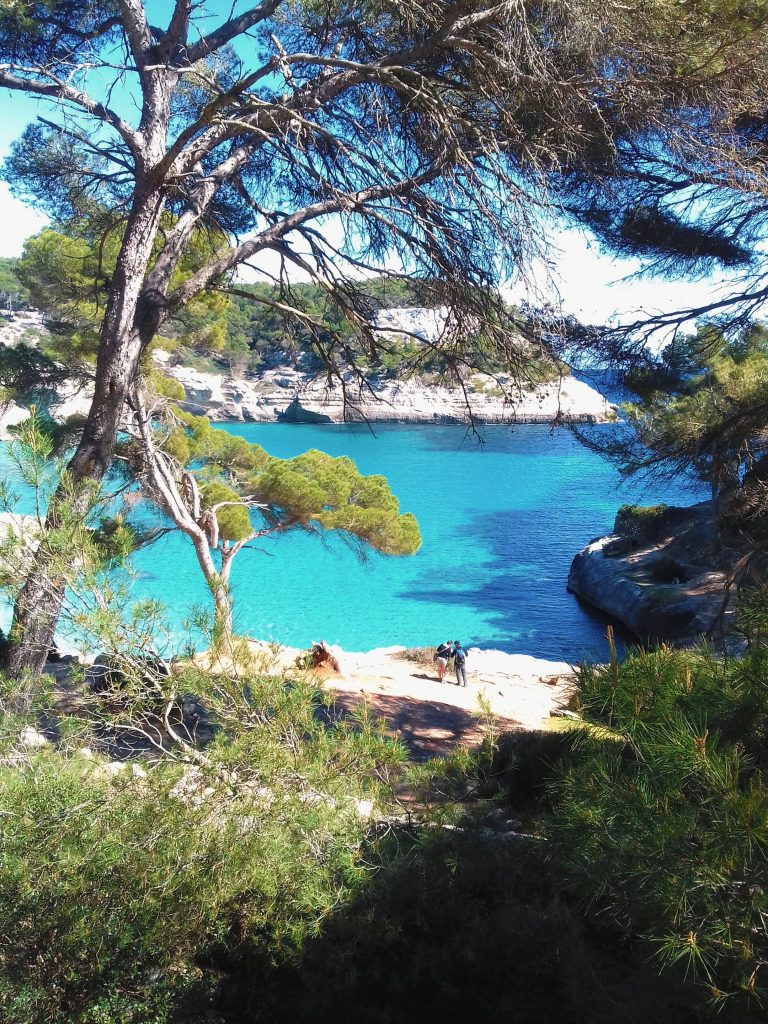 Soller and its surroundings are a vital location for hikers, and the city and surrounding locations have many fantastic trails. There are several globular routes through scenic villages like Biniaraix and Fornalutz, which are ideal for pausing to cool off before your stroll. These trails go along the ancient brake pathways, and they are incredibly beautiful and easy to walk. There are also several routes throughout the shores for a longer walk combined with a swim, which leads to bays like Cala Tuent and Cala Deia, where after some time on the beach you can boat as a way back to Port of Soller, or after an unforgettable mean at Ca's Patro March, a Cala Deia restaurant, which actually made its appearance in The Night Manager, a series on BBC. It takes about four hours to walk from Soller toward Cala Deia and isn't very straining or difficult.
Deia's village, tucked into a mountain fold, is beautifully picturesque. Honey-toned stone houses, due to the abundance of water in this area, are set into steep, terraced hillsides that are exceptionally verdant. The "footpath leads from the village down to the small cove at the base of the mountains, just before entering a surprisingly quiet, idyllic pine forest," says Kenneth V. Jackson, travel blogger at State Of Writing and Assignment Help. It is delightfully quiet until you leave the main road behind. There is a quick, steep climb to the three-hour walk in less than an hour, but mostly the path is gentle, with more downhill than uphill walking.
3. The Cabrera Islands
The route from Felanitx to San Salvador Monastery, in the direction of Porto Colom, is a 12 km trek that offers walkers a longer, more challenging trail with lots of uphill climbs. The views from the Monastery over Majorca's southeast coast and Cabrera's island in the north are well worth the walk. The Cabreras constitute a remote uninhabited archipelago about ten kilometers from Majorca's southeast coast. The central island was once home to a prison campsite, as well as a military base. However, it was transformed into a national park that is protected.
The boats depart originating in Colonia de Sant Jordi during the peak seasons, and there are several different walks all over this island, for which you need prior permission from the ranger, as well as a walk towards La Miranda and a few close by caves. Without a doubt, this zone is a veritable refuge for wildlife, with a breathtaking castle, now in ruins, some overwhelming cliffs, and a vast number of small coves as well.
4. Puig de Massanella from the Lluc Monastery
Puig de Massanella is by no means Majorca's highest point, but it is the ultimate reachable point at 1364 meters above the sea level, with stunning views over the atoll and Puig Major (Majorca's highest mountain and also military sector). There's a great number of beginning spots for hiking that lead to the top, but the Lluc Monastery route is a daunting circular route that begins in a forest filled with oaks, and additionally includes the possibility of climbing up to the Puig d'en Galileu along the way. When you're able to do so, it's definitely worthy of the additional effort.
A full day of hiking (which takes about eight hours), includes some sections of the track that are properly pinpointed, while some alternative paths are too dark, so a proper map is mandatory. The GR221 Dry Stone Route, an epic 135 kilometer dry stone path, is the biggest long-distance obstacle and starts from Port D'Andratx, which is southwest of Pollensa. In the north-west region, there is the mountain range Tramuntana (protected by UNESCO). The path is constructed on a "system of archaic roads and is divided into eight phases. A few sections are easier to follow and are better marked than others, but having a guide with you could be safer", says John K. Watford, a journalist at Paper Fellows and Essayroo.
Just like most of Majorca's walking trails, sections of the trail cross private property, so it's necessary to watch the signs and rules of the route you're taking. If you're up for the undertaking of covering 135 kilometers, there are shelter sites on the way at different locations, where hikers can rest and even stop there for a good night's sleep.
5. Serra Tramuntana, Castle of Alaró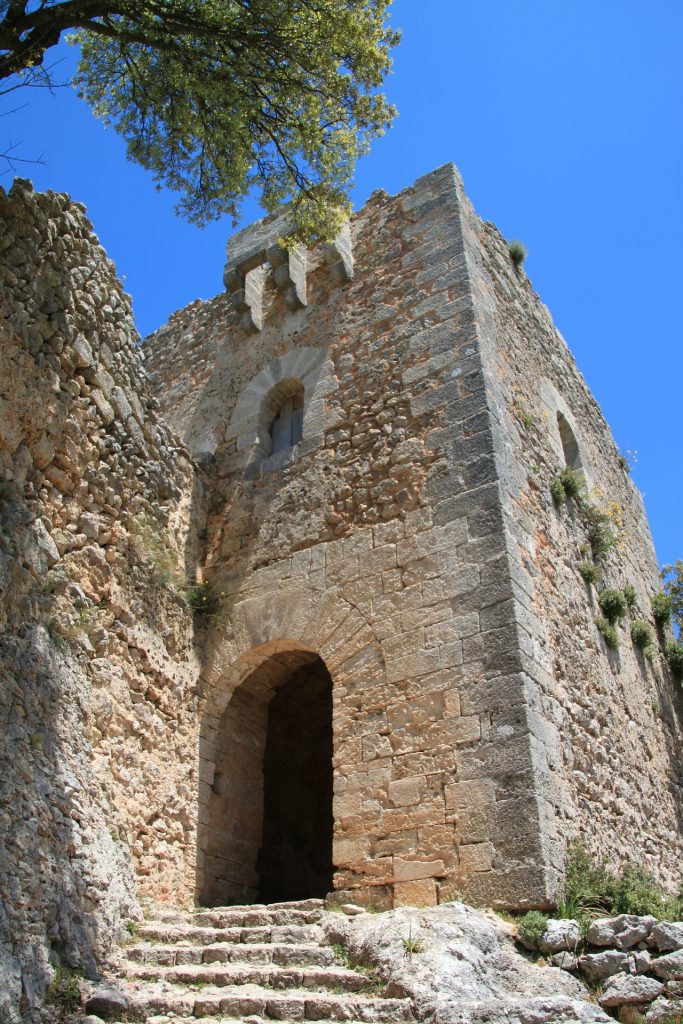 Alaró castle ruins are at the very peak of Puig d'Alaró, enveloped by precipitous overhangs, and it takes about two hours for the mid-level walk from the Alaró area. A castle has been in this area since the time of the Moors. The spectacular ruins appear to overwhelm the entire top of the mountain. During your walk there, you will witness Majorca's sight of the steppes towards the seaside and Palma. From the highest point, there are stunning sceneries of the Tramuntana mountains. Being one of the most popular tours, this is probably best to avoid on weekends, that is if you would like the opportunity to enjoy the castle's emptiness so you can explore to your heart's content.
6. Valdemossa Loop – Archduke's Pass
The towns of Deià, Valldemossa, and Fornalutx are certainly among the most beautiful villages in Majorca. They are all located in the heart of Serra de Tramuntana, whose cultural landscape is a territory classified by UNESCO as a World Heritage Site. Experience breathtaking views of the coast and glimpses of typical mountain industries, passing through many coal ovens and kilns of lime. It is a beautiful walk that takes you through a shaded canyon before ascending up to the plateau using the GR221 wake path.
While there, before returning to Valldemossa, you must follow Cami d'Arxiduc along with the breathtaking mountain range. A truly satisfying walk provides spectacular views over the island's north and south coasts. Underfoot, you'll find a combination of quiet paved paths, shaded forest trails and canyon tracks, until you find yourself on the fine stone path that crosses the plateau and then along the mountain range. The climbs are steep and long, but good surfaces, and well-defined paths and trails.
Conclusion
Majorca is a hive of activity for ramblers, climbers, and deep-water solists once the summer season is over. The dramatic Serra de Tramuntana mountain range in west Majorca and the more modest Serra de Llevant mountains in the east see more walkers every year. So grab those hiking boots from the cupboard and give them a quick dust-off before packing your bags to visit the island of Majorca. Even though walking and hiking in Majorca have become more popular in recent years, most paths and routes are still very quiet, so you still feel like you've got the whole place to yourself. You may just need to share the views with a few mountain goats! There are fairly easy paths for beginners and experienced walkers who are searching for a challenging road. Enjoy this tropical paradise!
Beatrix Potter is a personal statement writer and editor at Write My Dissertation. Beatrix writes about health and travel, her two greatest passions. After graduating from university, she spent a year traveling the globe, having fallen in love with Spain and all its surroundings.
Featured Photo by Farid Askerov on Unsplash