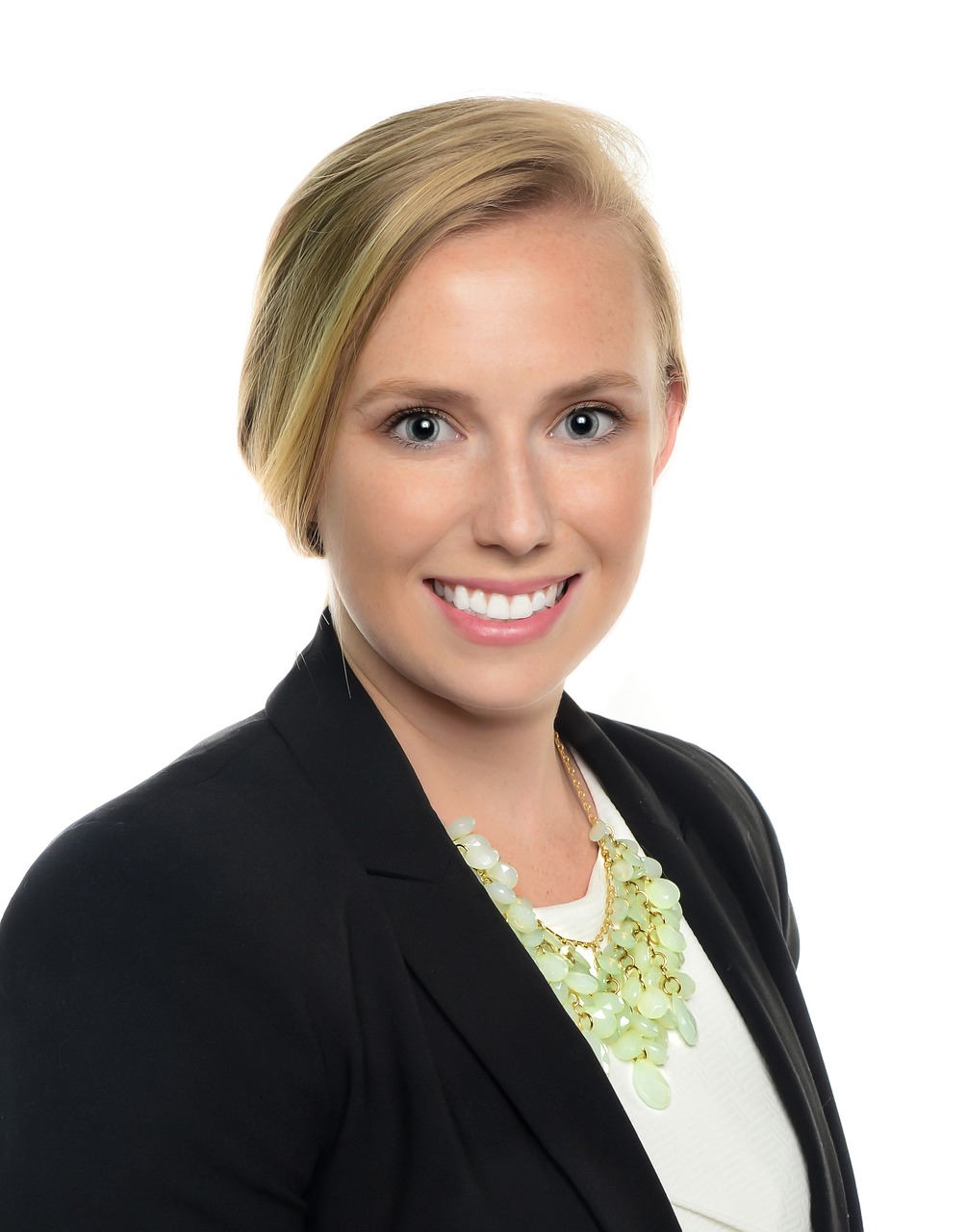 Korean Skincare Routine for Dry Skin with Skinfood
Dry skin is typically caused by a lack of sufficient sebum production, which leaves the epidermis, the topmost layer of the skin, brittle, and prone to dryness. Other drying factors like stress, improper diet, living in cold weather conditions, and lack of proper hydration through drinking enough water are also causes of having dry skin. Apart from living a healthy lifestyle, you can manage skin dryness through proper skincare. You can try the 10-Step Korean skincare beauty routine using Korean beauty products from Skinfood to achieve a well-hydrated, and beautiful skin.
Here are the steps you should do to treat your dry skin:
Morning Routine
Although it is tempting to skip your morning skincare routines due to a busy schedule, it is imperative to remember that doing your morning skincare routine is a crucial element in maintaining your skin's health throughout the day. Properly hydrating and moisturizing your face before working or starting your day will help preserve your face's firmness and elasticity. 
Here are some tips in doing your morning Korean skincare routine:
1. Oil cleansing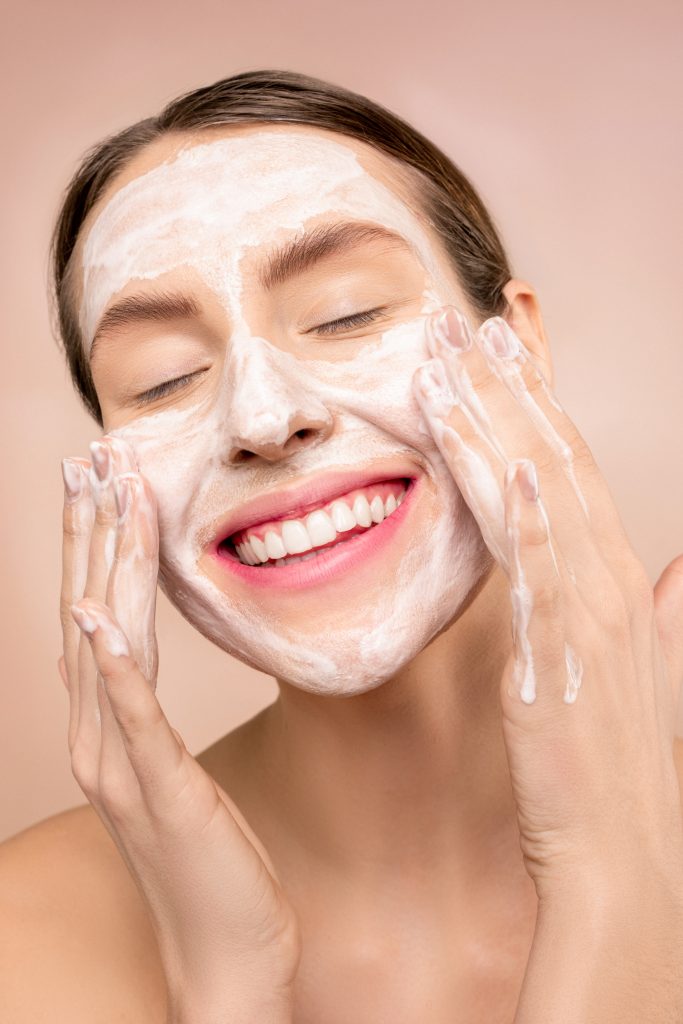 Doing an oil cleanse in the morning is ideal for dislodging accumulated sebum that has formed on your skin overnight. Egg White Perfect Pore Cleansing Oil is a soothing oil cleanser that gently removes excess sebum and tightens pores simultaneously with its Egg White extract. Its mildness is perfect for those who are prone to skin drying and irritation.
2. Water cleansing
A water cleansing should ideally be followed to remove further impurities after oil cleansing. Fresh Green Pure Broccoli Cleansing Foam revitalizes and refreshes your skin without the dryness. This mild, moisturizing cleansing foam contains 40.48% Broccoli Sprout extract to revitalize sensitive skin. 90% of its ingredients are natural and do not contain harmful ingredients like talc and mineral oil, making it suitable for dry and sensitive skin.
3. Toner
Toning is an important step that should not be missed, especially for dry and sensitive skin. Toning is the first step in hydrating your skin and opening it up for nutrients and hydration to be infused by essences and moisturizers. Premium Lettuce and Cucumber Watery Toner contain 5% Lettuce extract, 5% Cucumber extract, and 20% Cucumber water to quickly and deeply hydrate dry skin.
4. Essence
The essence is the highlight of Korean skincare routines and distinguishes it from other skincare methods. Essences are liquid formulas packed with high concentrations of vitamins, nutrients, and enzymes that work synergistically to quickly target skin problems, such as skin discoloration. You should carefully apply essences to the skin after toning. SkinFood Avocado Rich Essence contains Avocado extract squeezed using Natural Undiluted Extraction Method to preserve the essential oils from pressed avocados, quickly moisturize skin, and glowing complexion.
5. Moisturizer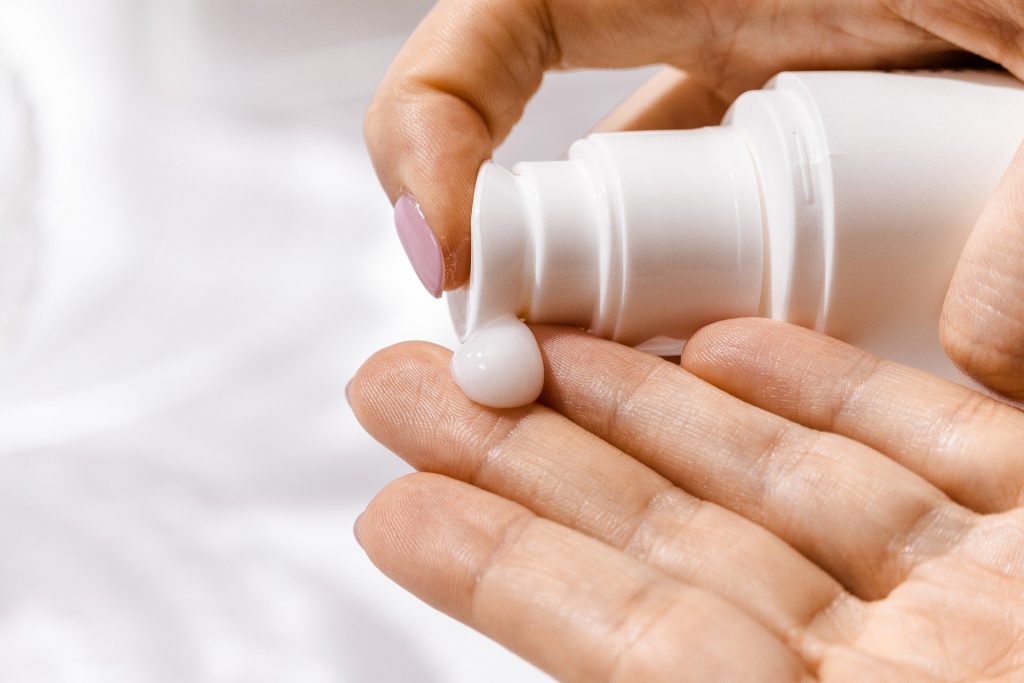 Moisturizers locks in nutrients and hydration within the skin's barrier.  This is crucial for dry skin conditions because persons with sensitive skin lack enough sebum production. Moisturizers correct this. Apply moisturizer on your face after applying essence and letting it absorb fully into the skin. Royal Honey Essential Queen's Cream contains potent royal jelly and bee propolis extract known to soothe and calm dryness and skin irritation. 
6. Sunblock
Sunscreen serves as the best way to protect your skin from the damaging effects of ultraviolet (UV) radiation, causing skin dryness and skin irritation. Protect yourself by always applying sunscreen, especially before going out and being exposed to sunlight. Those with sensitive skin will benefit most by using Aloe Watery Sun Daily SPF50+ PA+++.  It is a gentle, lightweight sunblock formula that provides excellent skin UV protection. It does not clog the pores and contains aloe vera, perfect for dry and irritable skin.
Evening Routine
The morning routine steps should be very similar to your evening routine, except that you will not be using sunblock and replace it instead with eye cream.
7. Eye cream
The skin around the eyes does not produce sebum.  It can easily show skin aging signs when not taken care of. After the usual steps of double cleansing, toning, applying essence and moisturizing, treat your eye area with a revitalizing eye cream like Skinfood Black Raspberry Firming Eye Cream. The product contains Raspberry extract to nourish your delicate eye area and banish eye lines and wrinkles.
Conclusion
You should customize your beauty routine according to your skin type. Dry skin needs moisturization and hydration to normalize the underperforming oil glands. If you want added moisture, you can use a sheet mask at least once a week; and maybe add a sleeping cream at the end of your routine.
Featured Image by Nathanel Love from Pixabay