How To Color The Eyebrows Without An Eyebrow?
The advantage of going to the institute is that we are sure to get an ultra pro result.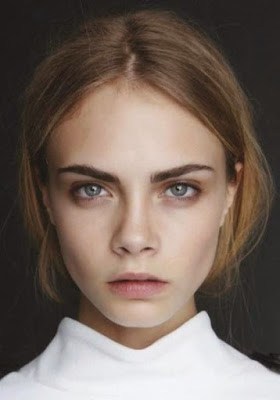 But how does an eyebrow dye session take place?
The beautician first determines the color that suits you best.
Then, she uses a tincture that she applies with a beveled brush at the root of the eyebrow (that is to say at the inner end), then she stretches the material to the point of the eyebrow.
We wait for a little, until the coloring takes, then the beautician removes the excess.
At the end of the session only, the beautician performs the hair removal eyebrows to have a perfect line.
Coloring Your Eyebrows at Home, Instructions for Use
Obviously, going to an institute for eyebrow tinting is the best option.
But not necessarily for the wallet.
Fortunately, it is possible to color your eyebrows at home, and therefore cheaply.
But for this, certain rules must be respected….
The first (logical tell me you) is to opt for a color dedicated to the fine hairs of the eyebrows.
Then, choose a shade of the same color as the root of your hair for the rendering is harmonious.
Before proceeding with dyeing itself, it is imperative to perform an allergy test on your skin (the hand remains a preferred test area).
If nothing happens, you can try coloring eyebrows home. If not, opt for eyebrow kits. The make-up is always less risky!
Prepare the dye as indicated in the explanations provided with the colo, then spread Vaseline all around the eyebrow to avoid coloring the skin.
Then apply with a stick, a fine make-up brush, a bottle brush or a cotton swab, dyeing.
Respect the pause time and once it has elapsed, remove the excess product with a cotton pad and wash your face with a mild soap (or cleaning agent). face).
As for the duration of the color for eyebrows, it is about 1 month.
Dye her eyebrows with hair color: we say no!
If you want to color your eyebrows with hair coloring, know that it is a … VERY bad idea.
Why? Simply because an elaborate formula for the hair would be far too aggressive for the very thin skin around the eye.
And if you try anyway, you risk causing swelling, redness, tingling, irritation and even burning!