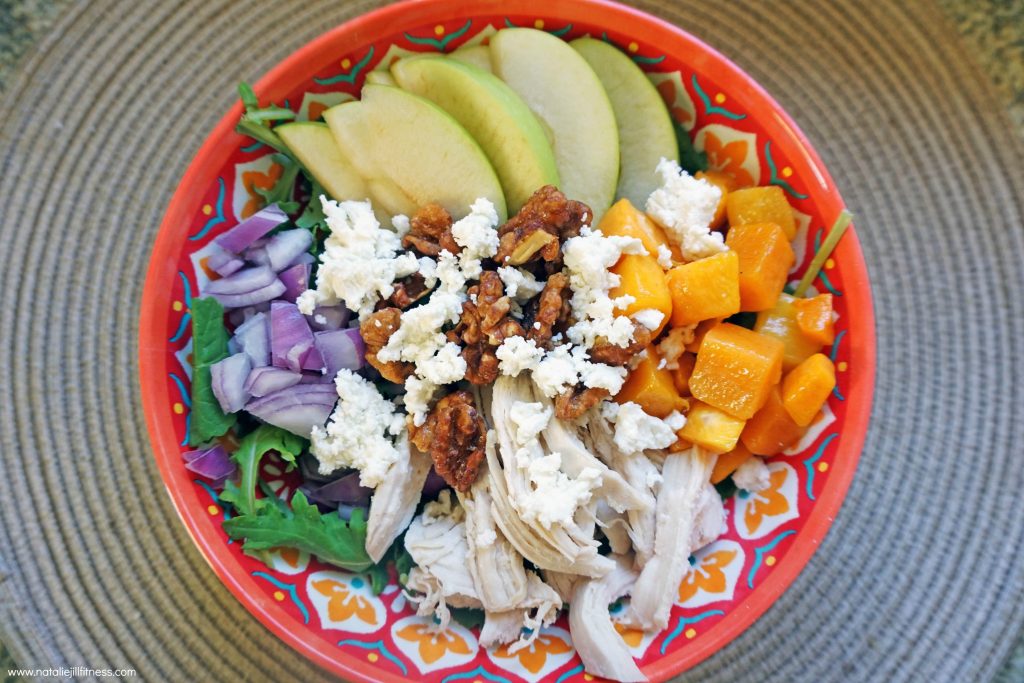 Apple Butternut Squash Harvest Salad
Full of fall flavors yet bright like Spring and I am sooooo loving this well-balanced Apple Butternut Squash Harvest salad.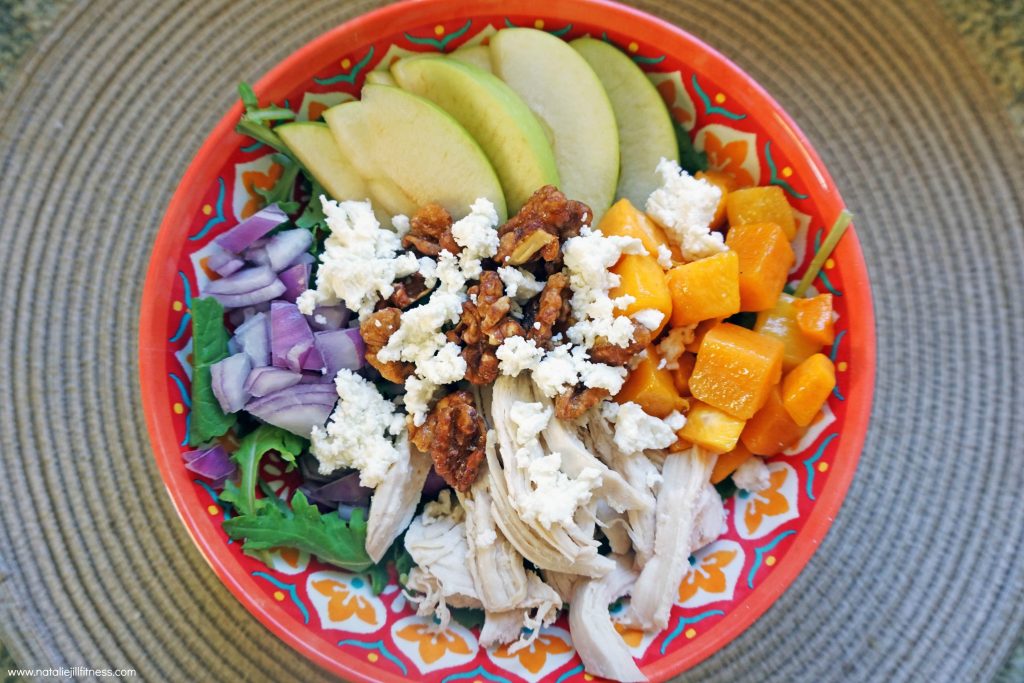 Ingredients:
4 cups baby kale
½ large apple cut into slices
1 cup cubed and roasted butternut squash, cooled
¼ cup red onion, diced
2 tbsp goat cheese
1 tbsp walnuts
4 oz shredded chicken
Maple Vinaigrette Dressing
2 tbsp extra virgin olive oil
1 tbsp apple cider vinegar
2 tsp pure maple syrup
1 tbsp Dijon mustard
Directions: In a small bowl whisk together ingredients for dressing and set aside. In a salad bowl add your baby kale and tops with all other ingredients. Serve with dressing on top or on the side.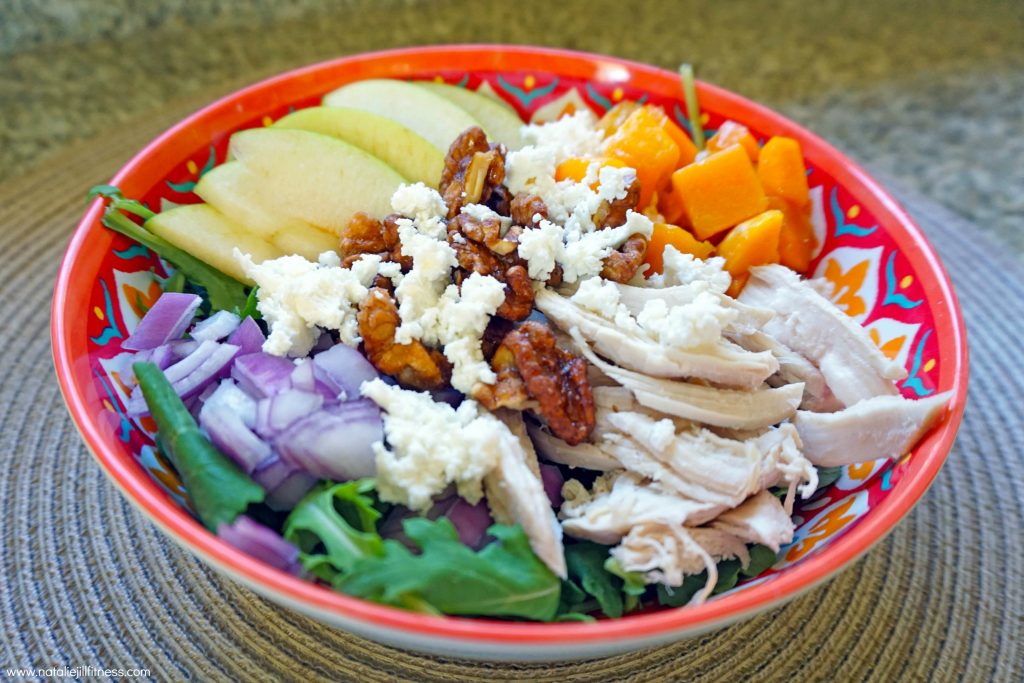 Change your STATE…Plan your PLATE…LOVE your WEIGHT!
-Natalie Jill
For more yummy recipes, pick up my hard-copy recipe book, Unprocess Your Diet, HERE.
Comments
comments