Amazing Design Devices for Logo Designers To Try Right Now
What can you say about the amount of potential that exists for logo designers coming up with wonderful work nowadays? Our technological advancements now allow us to do our best work with the best available logo design equipment. Since everything you could want or need is within your reach, the question now is why logo design tool should you go for? Fortunately, there are tons of available information that you have access to. To help ensure that things are even easier, take a look at the options below and see which ones pique your interest.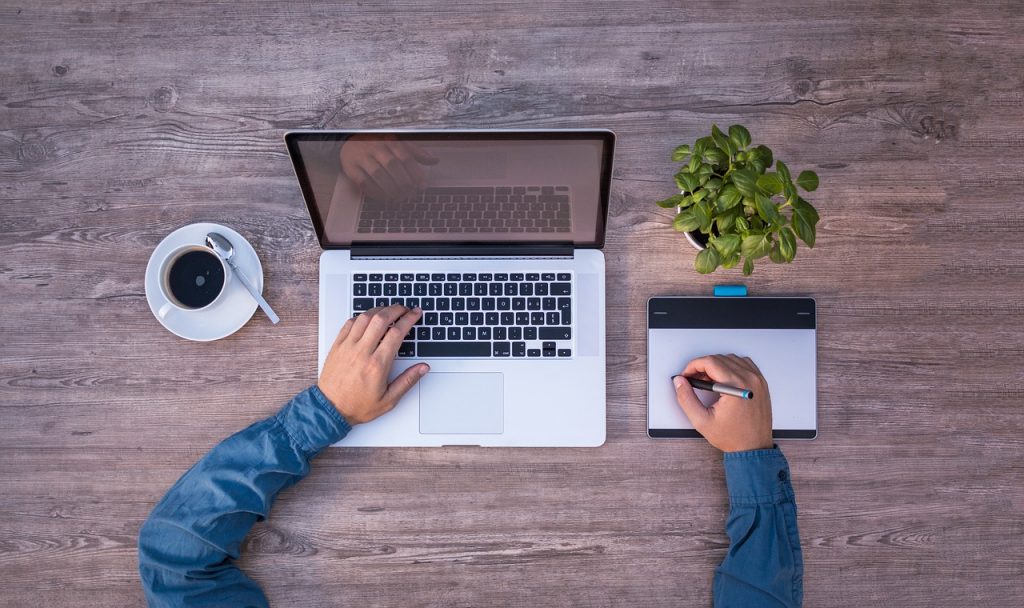 Logo Maker – Logo Creator
As far as wonderful choices go, Logo Maker – Logo Creator is among the best ones. Here's a rundown of how this works:
Begin by selecting a black and white template from any of the suggested options.
Edit the icon in the canvas display, where you have the option of adjusting its fonts, overlays, and its colors.
Add any stickers or pictures that you want, like more icons, ribbons, and ornaments.
Take note that you won't be able to access everything from the get-go. There will be certain locked options that will only become available once you have paid for them. This tool has a pretty good overall quality, although the free parts are noted to be somewhat limited. You can remedy that by buying all of its paid options, which can free you up to truly let loose. Another thing of note is that this comes with a myriad of preloaded backgrounds for your benefit. The editor is fun and easy to use, but those who are looking for something more complex or professional may not enjoy how much this veers towards casual users.
Logo Maker Shop
Logo Maker Shop is yet another fine choice for a wide variety of reasons. To make use of this, you:
Browse through the thousands of logo templates needed to help you in starting things outs.
Next, you need to pick the template that is best suited to your needs.
Feel free to proceed towards the choosing of your favorite fonts and symbols from a selection of more than two hundred varieties.
All of these are available to you so that you can attain enough freedom to go wild and personalize your template to the fullest extent.
When it comes to quality, you may expect Logo Maker Shop's templates to be incredibly well-designed and modern. Such qualities even apply to the ones that are immediately available to you for free. The majority of available options here are either in woodmark style or comes with icons that are both simple and clean. This app is best suited for designers who are collaborating with bold and hip brands. When concerns the costs, this is one design equipment that prominently features both free and premium templates. Fortunately, the premium items are quite affordable. All in all, this is easy to use and quite customizable that is among the top tool choices for logo designers.
Makr
When it comes to brands that pride themselves on being 'modern,' Makr would be a very interesting choice. The operation of this app are as follows:
View each available category, which will include monograms, wedding, campus life, business, local, sports, gifts, and more.
Alternatively, rather than choose a template, you may start things off from scratch and select a blank canvas for you to work on.
Browse through the selectable and customizable icons, texts, and colors.
After successfully creating something you are happy with, download its transparent PNG file.
Besides all the logos, Makr is also used for the designing of T-shirts and various other things that can be relevant to your business. You can expect that the final output for the logo won't be too different from the initial presentation due to the basic icons provided. Its fonts are quite sleek and well-balanced. Those who are in the retail business are those who are best suited to utilize Makr, but this can also be a good choice for those trying to come up with a woodmark logo without any icons. When it comes to affordability, you can get Makr for free, but each logo you finish needs to be paid for before you can download it.
Watercolor Logo Maker
This is a magnificent choice that can help any designer come up with interesting results. The steps to getting started with the Watercolor Logo Maker are as follows:
The first thing that needs to be done is for you to choose your preferred shape of watercolor-style. This will make up the background of your logo.
After that, you will be lead to the editor, where you may now start doing things like adjusting for color, adding texts, and multiple other customizations move.
It seems fairly simple, but there must be an acknowledgment regarding the level of customizability that comes with this product, which tends to be fairly low. Users who are fans of logos with a watercolor style will find this quite brilliant, but it is clearly not for everybody. It may suit certain brands that are somewhat whimsical or even cutesy in nature. Those who favor a more mature artwork style may decide to move on from this entirely. Note that this is a free app with some premium features. At first, you've got limited options to work with, so it may be worth getting everything unlocked before you can start to really get to work using this.
ICONA – Logo Designer
ICONA – Logo Designer is yet another tool with all the right features that designers anywhere would love to get their hands on. To operate this, you may do the following:
Press create so that you can see your canvas and the three available options: text, drawing, and shapes.
In clicking shapes, you receive several icon options that you can scroll through. You may also get the option of making adjustments according to stroke, opacity, and color.
From there, you can start adding your company name, which you can do so by clicking text. From there, you are free to make more adjustments regarding the fonts, colors, and alignment.
Clicking on the drawing icon will help you in starting with the drawing of shapes, which can be immensely helpful when it comes to brainstorming sessions.
One of its top features would have to be the wide selection of both icons and fonts. Inversely, its main drawback would have to be the interface, which isn't as straightforward as others might want it to be due to attempts on the developers' part at minimalism. This device is best for those who plan to use this to further their brainstorming sessions and perhaps for those who are more into minimalistic designs. Another thing that is notable about this is the fact that it is meant to be a premium product, so you can expect that there won't be a need to unlock any features.
LogoScopic Studio – Logo Maker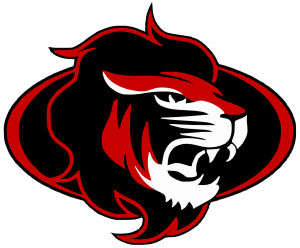 The use of LogoScopic Studio – Logo Maker essentially breaks down into the following steps:
The first thing you can do is browse through the categories; there are six to choose from.
The categories include pro, which is designed for those who are looking for business-oriented or professional icons, and iconic, which tends to focus on more abstract templates. Others would be lifestyle, art, people, and fashion.
After you've picked your template, proceed to add your company and make further edits according to size, alignment, and font.
Note that icon colors may be changed, plus there's the option of adding your own background colors.
What you can primarily expect from this is the cartoonish icon style. You can see how it is an improvement on clip-arts, but it really isn't particularly modern yet either. Some may have their own personal control issues, especially when it comes to using fingers as a way of resizing and moving the icons. Some end up doing specific things unintentionally with no options as to how the changes can be undone. The free version of this app is noted to be limited, but paying for a certain fee will unlock its full selection, allowing you to truly push the boundaries of what this product is capable of.
These are just a few examples of the brilliant tools that logo designers can utilize. Each of these has its own quirks, but the clear similarities also create a certain familiarity, which should make going from one item to another relatively easy. Your final choice will boil down to your own specific wants and needs, along with factors like what the company or your clients are looking for. It is the knowledge of those things that makes the task of choosing that much easier.
Author Bio: Chris Taylor is a designer at Template.net, where they create Premium Designs, Documents for all users for Free. They are a Dedicated Global Team of Coders, Artists, Designers, Lawyers, Marketers & Writers.
Featured Image by GraphicMama-team from Pixabay