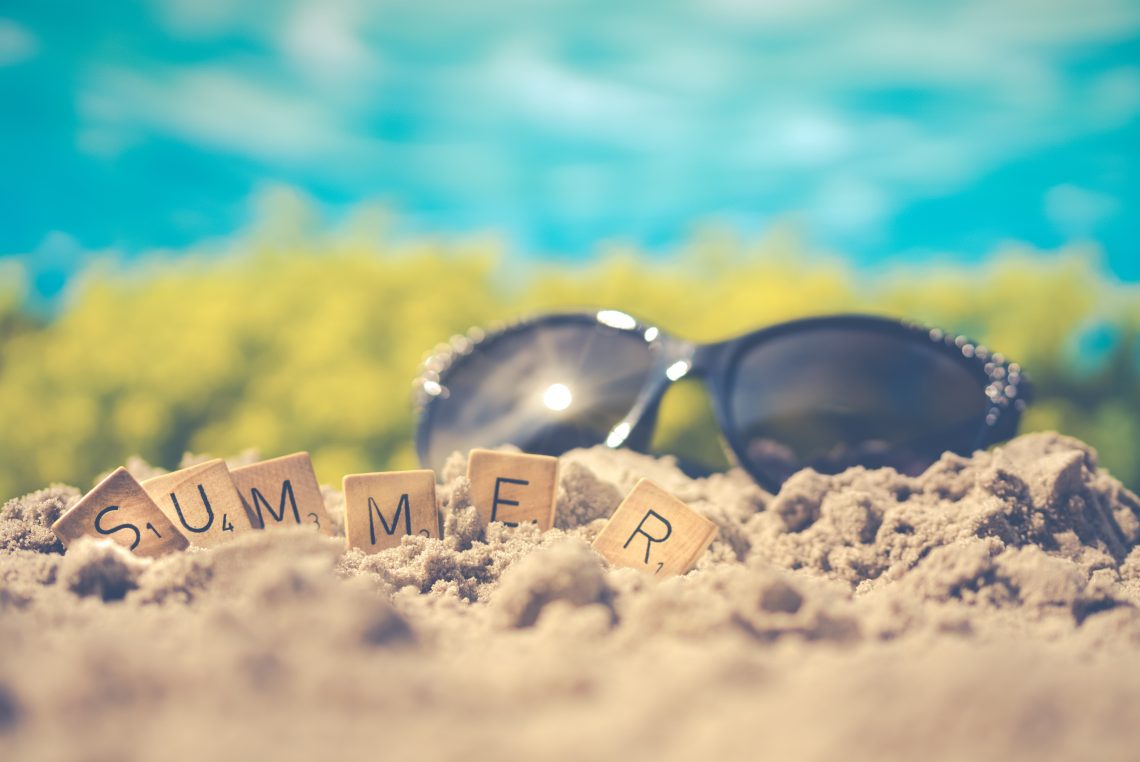 Affordable Summer Fashion
Finding the Best Affordable Fashion for the Summer Ahead
Summer is almost upon us, and it's time to start thinking about putting together the best outfits for this glorious season. Painting ourselves in the best light possible isn't always easy, even with the golden, baking sun shining down on us. It can be an even greater challenge when you're dealing with a strict budget, but luckily there are all kinds of tips and tricks you can take advantage of during the upcoming shopping season for your summer fashion. 
Some of these tips are very simple and straightforward, while others may take a little effort. Either way, it's easy to save some serious cash during your next summer fashion shopping spree, if you know what you're doing. Follow our guide, and you'll have all the money you need to fully enjoy the sunny months while looking chic at the same time.  
Accessorize to Transform Your Existing Outfits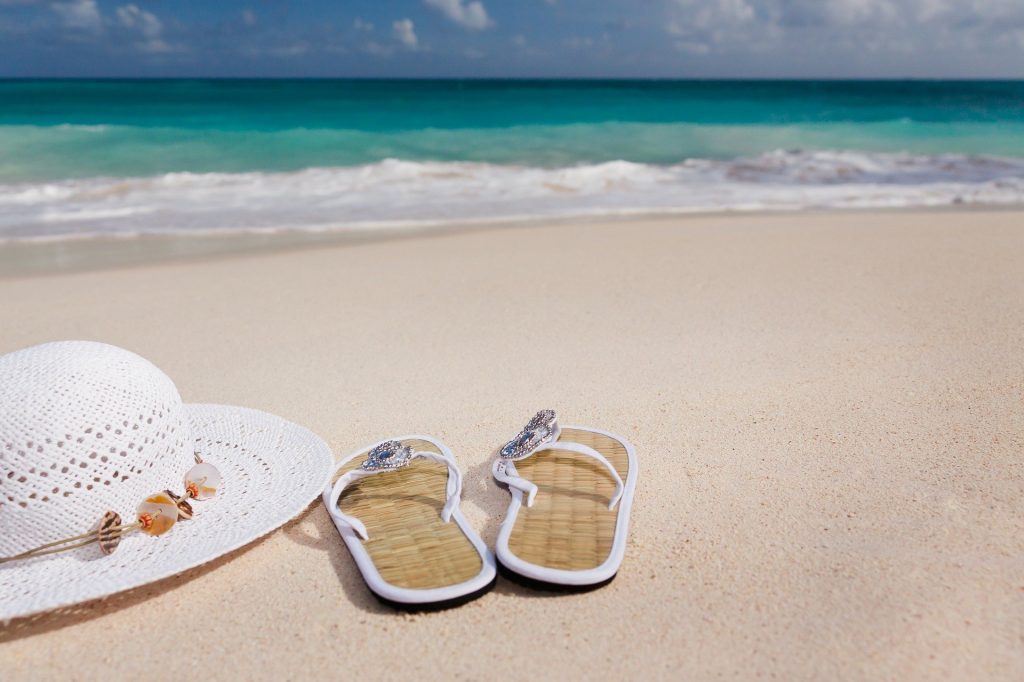 One of the easiest and cheapest ways to ensure you're looking great this summer is to accessorize. During the warmer months, you won't be able to wear as many layers. This means that your clothing only amounts to a few items – maybe even a single garment like a dress. 
Although you'll have less freedom when it comes to mixing and matching different clothing items, summer is a perfect opportunity to take your accessorization techniques to the next level. A simple bandana or hat can change up your outfit. The same goes for things like jewelry, watches, and sunglasses. If you're trying to save money this summer, consider buying some cheap but stylish accessories and adding them to your outfits. 
Cheap Doesn't Always Mean Affordable
Before we go any further, it's worth pointing out that cheap doesn't always mean affordable. You might be able to find summer clothes at rock bottom prices, but what happens when they fall apart after a few months? In the end, you might end up spending three times as much on clothes if you buy cheap stuff, simply because you'll have to constantly replace everything you own.
Sometimes, spending a little more on fewer clothing items can be a better investment in the long run. This is especially true if you can grab items that can last 2 or 3 summers. Long-lasting summer clothes are tough to find because the fabric is often very thin and fragile. However, it is possible to purchase summer clothes that can last a lifetime. 
Buy Clothes on Credit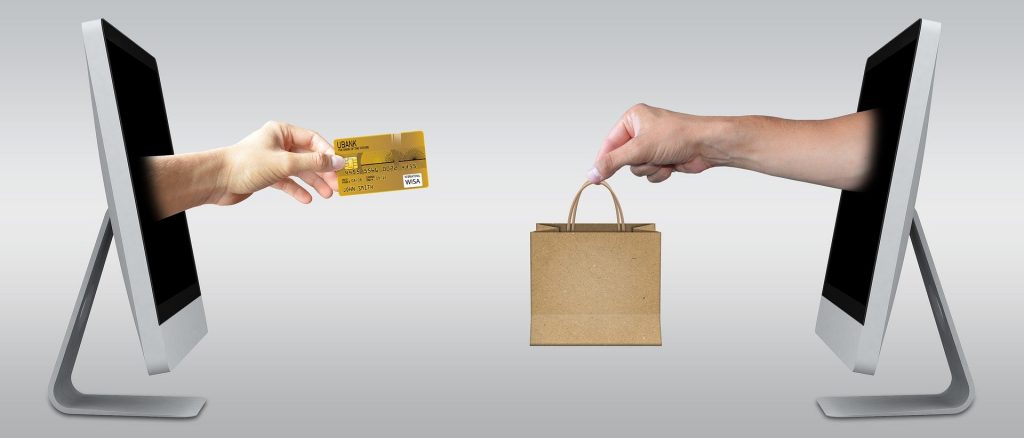 Another very simple way to save money is to buy clothes on credit. You're still going to have to pay for the clothes eventually – so you're saving money in the short-term. Sometimes buying clothes on credit can be a real lifesaver, especially if you're waiting on that paycheck that's still weeks away. 
You can check out all kinds of online catalogs with credit these days, and these catalogs often sell some of the best brands for summer fashion – whether you're shopping for yourself or for your kids. All in all, buying clothes on credit allows you to get started with your shopping nice and early. You can also spread the cost of your purchases over a manageable period of time, which may allow you to buy more expensive items. Just remember to shop responsibly, and don't overstretch your limits. 
Check Out Thrift Stores For Amazing Vintage Wear
If you're keeping up with the latest developments in the fashion world, you already know that vintage wear is a major trend. Sure, a lot of major brands are now creating designs and garments that mimic vintage fashion. But why not buy the real thing?
By heading to your local thrift store, you can find tons of real vintage wear at rock bottom prices. Some of the most popular items right now are distressed t-shirts, which are perfect for summer. If you're lucky, you can find shirts that have awesome retro branding from your favorite 80s rock band. 
Customize Your Existing Clothes For Summer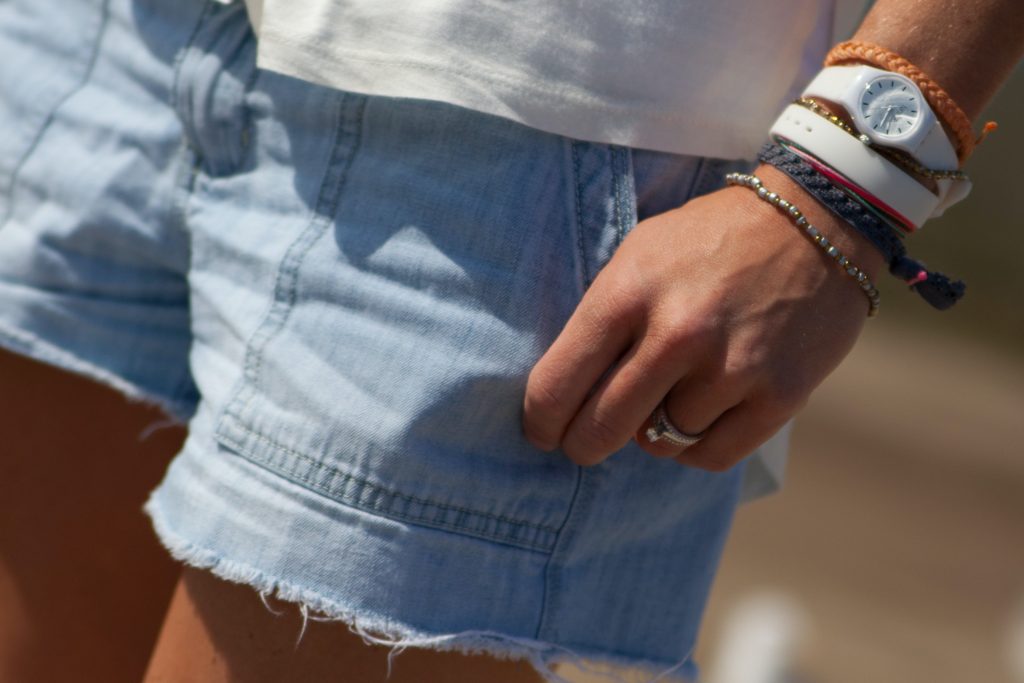 While it's always fun to go shopping, it can be even more enjoyable to modify your existing clothes. We all know that you can cut your old jeans into cute pairs of shorts, and it's an easy way to create a summer outfit without spending a dime. You can also modify shirts and all kinds of other clothes to make them more geared towards the hot summer weather. 
The best part about all of this is that it's completely free. All you need is a pair of scissors and maybe a needle and some thread. Modifying your clothes is also a big trend right now, and it can be an enjoyable project to do at home. 
Avoid Trends
This is more of a general fashion tip, but it's also relevant to saving money with summer fashion shopping. Avoid trends! This goes back to what we said earlier about buying clothes that can last 2 or 3 summers, and not just one. If you're only buying the latest trends, your clothes are going to look out of date very quickly – maybe within the span of a single summer. 
On the other hand, buying "timeless" pieces that always remain in style is a smart move. First of all, your fashion sense will seem more mature and refined. Second of all, you'll be able to wear those pieces again and again without replacing them. This means that in the long run, you'll save tons of money because you're not madly rushing out to buy the latest fads. It takes a little bit of discipline, but taking this approach pays off. 
Find Warehouse Sales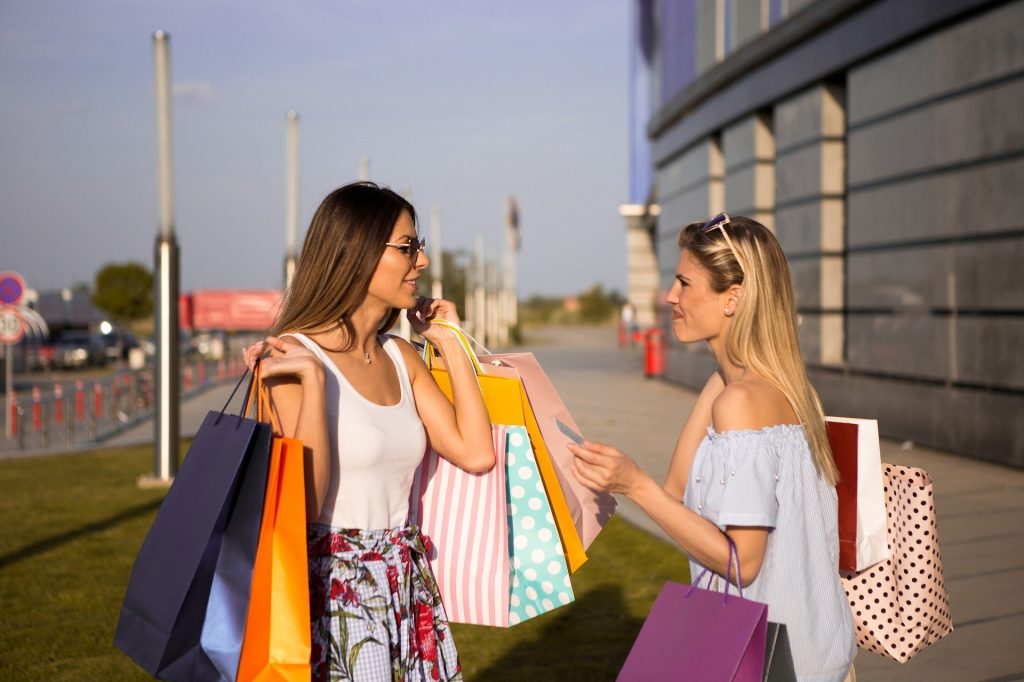 Another tip is to find out whether your favorite brands are having warehouse sales. This only works if there are local brands that are manufacturing in your city, but it's definitely worth a try. During these warehouse sales, brands sell off a lot of their unsold merchandise for extremely low prices. 
Check out your favorite brand's social media account for clues about when and where these warehouse sales take place. They're usually not very well advertised, because obviously, they'd prefer it if you bought their clothes at full price. It's worth mentioning that sometimes the clothing you'll find here has some kind of problem, whether it's a stitching mistake or a problem with fabric dying. 
Featured Photo by Ylanite Koppens from Pexels