9 Mesmerizing Tourist Attractions in Florida that You Should Visit
Are you wanderlust? If yes, then you should visit Florida. People those like to travel want to see the real beauty of the world. The most important thing about traveling is that people need to make a high budget according to the city where they are going to visit. No doubt, there are lots of travel agents can quickly help you to find out the right place to travel and enjoy the beaches, national parks as well as many other tourist attractions, but still, some people only believe into themselves. Thus, they are trying to save a huge amount of money by choosing any other option.
Moreover, if you are a person who prefers to watch the beaches and amusement parks, then you can easily choose the option of Florida. At Florida, there is lots of amazing tourist spots, but you will get happy after visiting at a greyhound track. Its tracks are premium, so racing facility in Florida is really impressive. Even you can easily visit over there and relax. In this article, you will read some of the most vital aspects related to Florida's best tourist spots.
Check out amazing tourist spots of Florida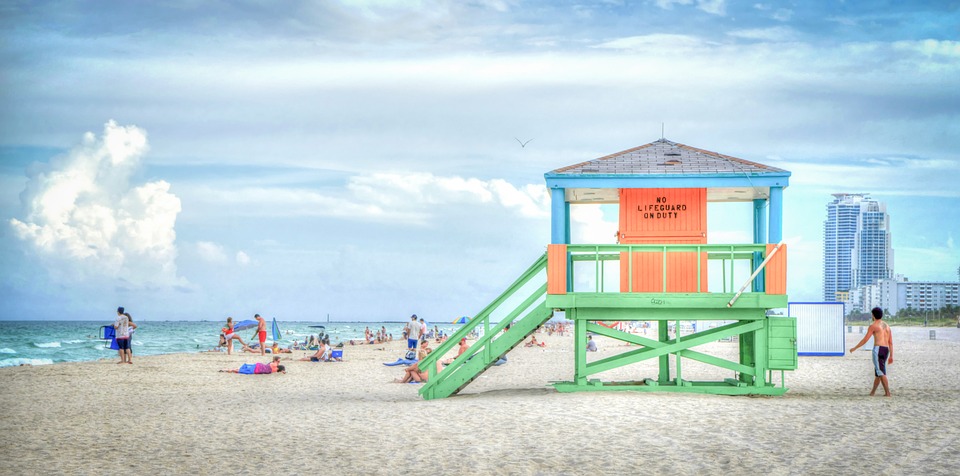 You will like to visit different attractions in Florida city. Here you can check out all those spots that will definitely seek your attention-
Everglades (national park) – get ready to meet with nature at the Everglades national park which protests 1.5 millions of marsh and swamp. This is really an amazing area which still saves the nature of the earth and people really like the ecosystem of this place. You will find the alligator, American crocodiles, Florida Panthers, Deer, Egrets, Manatees, and many other river species. Therefore, don't forget to carry your camera when you make a plan to visit over there. This would be the best option for you to enjoy and see different creatures in the wild. The lake called Okeechobee to the bay of Florida is just near to the Shallow River.
Universal Studios – In Orlando, Universal Studios is also really famous where you will experience a fantastic view. Actually, it is an amusement park that gives various types of amazing rides and sets which are based on famous shows and Hollywood movies. It would be really unbelievable for you that you get to see in the thrill rides and also the 3D and 4D simulator rides. The wet and wild rides at the latest theme park are really seeking the attention of the visitors.  You can also find the tamer rides that are available for the young child so he or she will also enjoy it. People those are a big fan of the Harry Potter series must visit at the world of the Harry Potter.
Kennedy Space Center – if you like the things related to space and the solar system then you will definitely like Kennedy Space Center. Well, it is located on Florida's Space Coast, where you find a dramatic complex. Even there are different kinds of space exploration that made history. Even you can also check out different kinds of rockets, and another space shuttle Atlantis. Not only this, you will meet a different astronaut and grab knowledge about the missions to space. You can read more about it at different online sources.
Dry Tortugas National Park – Looks like a small island, but it is actually an impressive fort named as Dry Tortugas National Park. It is built by the US government in the 1800s. You can check out the fort and spend your whole day over there along with your family. People really like the soft-sand beaches of and also like to snorkel in the clear and shallow waters. From the west of Key West, this area is located about 70 miles away. You cannot ride a car over there, but by using the boat, you can easily enjoy the full day and make the tour of the fort.
SeaWorld Orlando – in the Orlando you will find the SeaWorld which is a mega amusement park where you find different kinds of long. You can also complex features; it is a classic dolphin and whale shows. There are lots of shows that visitors will enjoy the wale and dolphins, so you need to buy the ticket and enjoy everything over there. Even the highlight also contains the Antarctic: Empire of the penguin display and other things that give you the privilege to see the real beauty of the marine. You will definitely enjoy the SeaWorld Orlando so check out different thrill rides and another high-speed roller coaster over there.
Walt Disney World – You will find the ultimate amusement park and experience the impressive traditional park. If you are exploring the ideas, then you should consider checking out the water parks in the Blizzard Beach and Typhoon Lagoon. Instead of this, attractive animals Kingdom Park will help you to meet nature. Even Disney Hollywood Studios will become really impressive. You will experience dining and also get a chance to go shopping in different shopping malls. People also enjoy dinner over there with the family in the restaurants.
Miami Beach and the Art Deco Historic District – In spite of the fact that time spent relaxing on the shoreline on a hot day is an unquestionable requirement, Miami Beach is about considerably more than simply the sublime, wide stretch of brilliant sand that lines the Atlantic. Something that makes Miami Beach so interesting among Florida's shoreline goals is the Art Deco Historic District.
Busch Gardens Tampa – Busch Gardens is a standout amongst the most prevalent attractions in the Tampa region. This African amusement park is home to a wide range of colorful creatures and gladly claims to be one of the biggest zoos in North America. You can see lions, tigers, elephants, giraffes, gorillas, and considerably more. Safari style visits in outdoors vehicles offer a chance to see a few creatures, similar to giraffes, zebras, rhinos, and ostrich wandering uninhibitedly.
Bahia Honda State Park – Situated in the Florida Keys, Bahia State Park is off mile marker 37 and ranges more than 500 sections of land of lavish land. Highlighting an excellent scaffold and Seaward Island, this state park is a perfect shoreline goal, complete with awesome swimming or the absolute best beachcombing in the state. Head out to the island heaven for a couple of days and appreciate an escape!
Lease a kayak and investigate the coastline all alone, or take a vessel visit out to the Looe Key National Marine Sanctuary encased in the recreation center. Visit the noteworthy scaffold and absorb some sun along their ravishing shorelines. Lease a lodge and put in a couple of evenings here, or remain at the campgrounds in case you're a devotee of shoreline outdoors and need to become acquainted with this ocean side park somewhat better
Well, we have covered most of the tourist spots where every person should visit once in life. Thus, we get life only one time, and if you don't enjoy it properly, then we cannot live life properly. Therefore, pack your bags today and get ready to enjoy the new places.
Moving further, don't forget to make the budget as well as check out the tourist package. Check out all these spots in the tourist packages and you will surely find something within your budget. If you visit at the Naples greyhound track, you will experience live racing of horses. Due to this, you will get satisfied that you are going to see the real beauty of the earth. When have a proper plan for traveling you will enjoy more benefits. Nevertheless, in case you need any information regarding the tourist spot then ask a question from the travel agent.