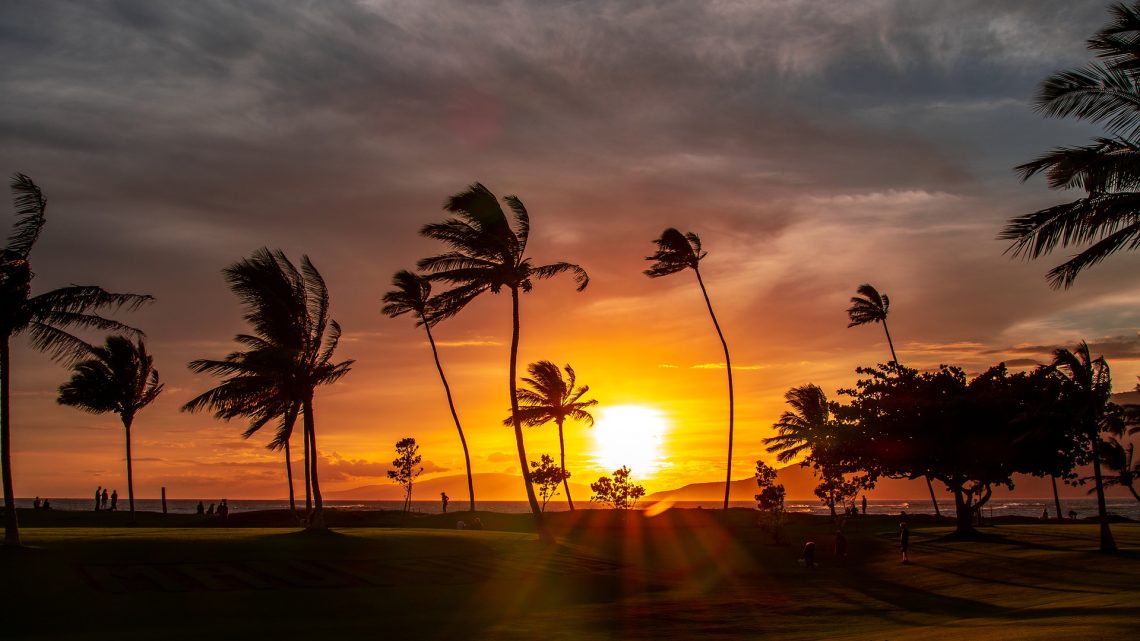 Which Hawaiian island to visit?
Hawaii is a magical tropical paradise just waiting to be explored. Whether you are seeking an active vacation with hiking and time in the water, enjoy shopping and sightseeing, or just want to relax by the pool with a good cocktail, Hawaii will deliver as a destination. It's also great for couples, families or solo adventurers! The biggest question to ask yourself is which Hawaiian island to visit?
Planning a vacation that best suits you and your preferences, it's important to pick the right island. We go through your choices and other information that you need (such as completing an ESTA visa form) to plan an unforgettable Hawaiian vacation.
How many days do you need in Hawaii?
It's possible to have a great trip to Hawaii in five days, especially if you are only visiting Oahu and basing yourself in Waikiki. That being said, if you are traveling from overseas and will need to adjust to the time difference or if you plan on visiting more than one island during your trip, we recommend a minimum of ten days. You can choose to stay on Oahu with a few days to adjust to the new time zone or split your time between two islands, spending five days on each.
Preparing for a trip to Hawaii
Whether you are coming from mainland USA or an international destination, you will need to organize flights to Hawaii. Most international flights will arrive in Honolulu. If you are flying from a major US airport like LAX, you have several direct options – Honolulu on Oahu, Kailua-Kona on Hawaii Island, Kahului on Maui, or Kauai Airport on the island of Kauai. 
It's not quite as easy for international travelers as booking your flight and jumping on the plane. You will need to ensure that you meet all entry requirements to enter the USA with no issues. For some people, this might involve obtaining a visa before leaving for your Hawaiin destination. For others, those who are citizens of a visa waiver program country will be exempt from obtaining a visa; however, you will need an ESTA.  
An ESTA is an alternative to a visa that requires you to complete some information through an online platform and pay the associated fee. The process is simple and easy to complete – all you need to do is enter your details and answer some questions about your upcoming trip. The entire application is completed online, and this is also where you can view your ESTA status. Once you have been approved, your status will change to show you that everything has been processed. It is recommended that you apply for an ESTA a few weeks before your trip to avoid stress and ensure any problems can be addressed should they arise. Upon arrival in Hawaii, you will pass through customs and border control as normal. Border security will have your ESTA details to help with this process.
Holiday island guide
One of the most difficult decisions you will have to make regarding your trip to Hawaii is which Hawaiian island to visit. While you may be overwhelmed with the options, you can rest assured that there is no bad option. However, there may be a better option for you, your preferences, and the vacation you desire.
We take a look at the main islands and why you might choose each one.
Oahu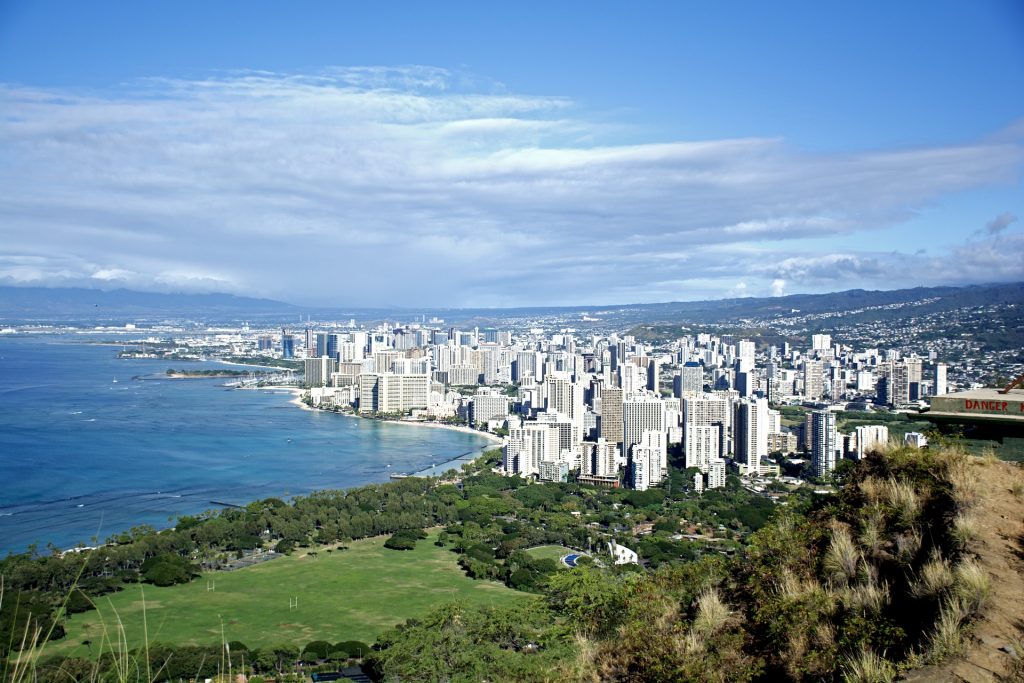 Oahu is the most populated island and the island that most first-time visitors to Hawaii choose. It is home to Honolulu, a decent-sized city that offers bars, restaurants, shopping, Waikiki, and plenty of tourist attractions. That being said, head out of the city, and you will be blessed with iconic Hawaii beaches and stunning scenery. Oahu is perfect for people looking to relax at a resort, those who enjoy shopping, and those who like a balance of activities and relaxation on their vacations.
Maui
Maui is the second biggest of Hawaii's islands and offers something for everyone. It has incredible beaches, rainforests and waterfalls, golf, water activities, and even a chilled nightlife. If you're looking for relaxation, scenery, a honeymoon destination or adventure, Maui is for you.
Hawaii Island (also known as the Big Island)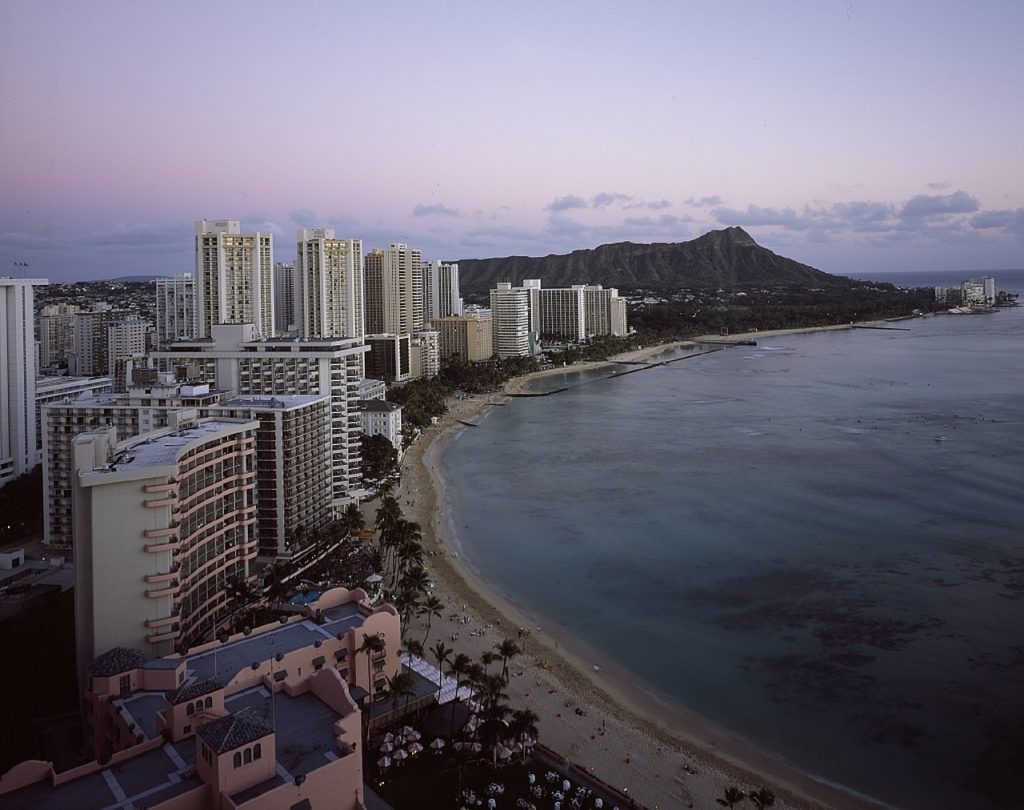 Hawaii Island offers a small-town charm that is a world away from Oahu. It is the largest in size of the islands and offers incredible diversity in its natural landscape. You can be immersed in a rainforest one minute, then staring at black volcanic plains the next. It's an ideal destination for outdoor lovers, people who enjoy road trips or families looking for a diverse, laidback vacation with relaxation, outdoor activities, and epic scenery. 
Kauai
Kauai is known for its dense jungle and has hence been named 'the Garden Isle.' With canyons, wildlife refuges, and, of course, stunning beaches, you will never run out of places to explore on this island. It's a perfect choice for active travelers, lovers of the outdoors, and people looking for quieter beaches.
Island weather
The weather in Hawaii is consistent all year round, although it can vary slightly between islands. Make sure to check the forecast when you decide on your island destination. Hurricane season lasts from June to November, although major, destructive storms in Hawaii are uncommon.
Alternatives to Hawaii
If you're looking for an island destination that isn't Hawaii, consider the following:
Jamaica

Dominican Republic

Indonesia

Fiji

Vanuatu

Samoa

Cuba

Costa Rica
Final Thoughts
Hawaii is a great place to visit.  It has something for everyone from swimming, whale watching, hiking, or just relaxing by the pool.  If you have ten or fewer days for your vacation be sure to decide which Hawaiian island to visit.
Featured Picture of Joseph Mohr by Pixabay