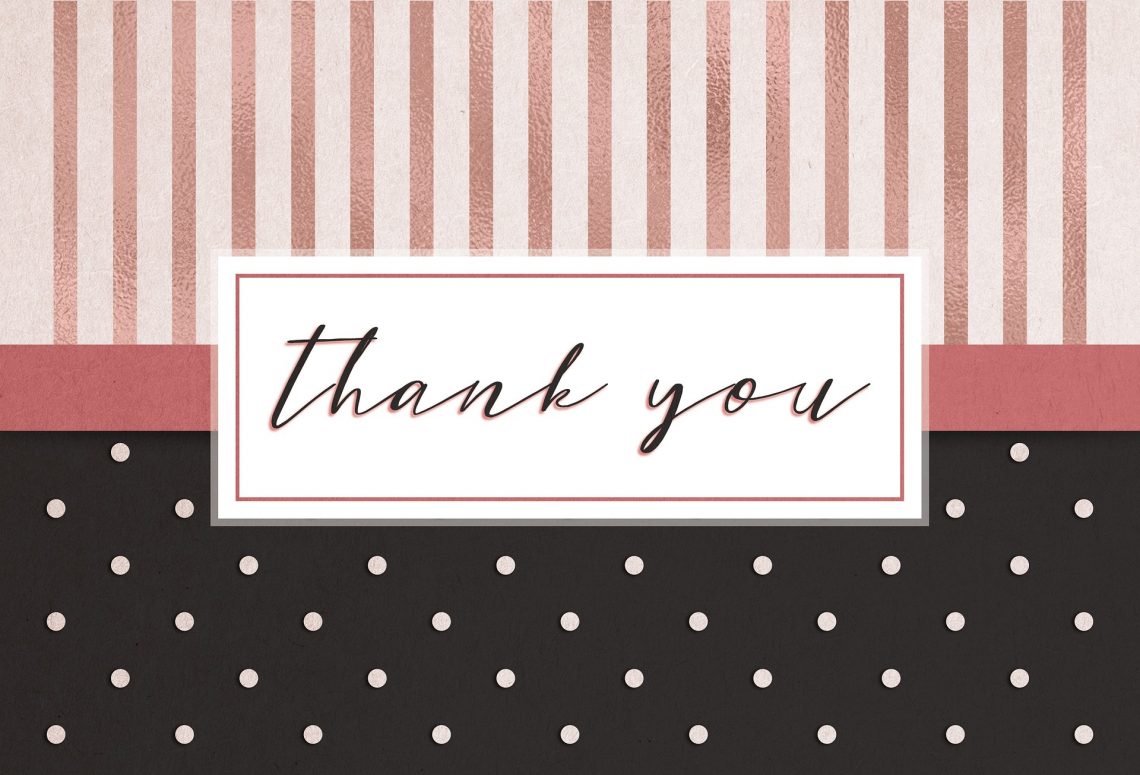 Wedding Essentials – Thank You Cards
Getting ready for the big day can be so overwhelming because many different things need handling. One of the most important parts of planning a wedding is making sure that you have different types of cards and wedding invitations. If you are planning a wedding, but you are uncertain about all of the various options to choose from when it comes to selecting the perfect wedding invitations and thank you cards, there are many different ways to figure out what you want.
Color Scheme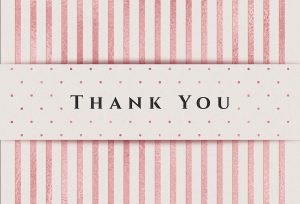 One of the first parts about choosing the right cards for your wedding is going to be picking out a color scheme. The wonderful thing about being able to select the right color is, you have so many different options to choose from with unlimited colors. You can always go bold, or you can go with more of a neutral tone. You also can change it up and do a few different color schemes. This may sound different, but you can have one color scheme for your wedding invitations, then you can have an entirely different color array for your wedding thank you cards.
Let's not forget the actual design of your cards. You can go with a standard greeting, then have your customized colors. Or, you can go with a customized thank you card that has a beautiful photo on the front. The sky is the limit when it comes to choosing your colors and design.
Samples
A great feature is not only getting unlimited colors to select from but also the option to get samples before the final purchase. This can be a lifesaver. This is a fantastic feature for those who are extremely picky. Especially for those who are spending a large amount of money on a wedding. Samples are great to review what you are thinking is going to be the final product, but if you need a change – a sample is going to help you decide on the final design.
Envelopes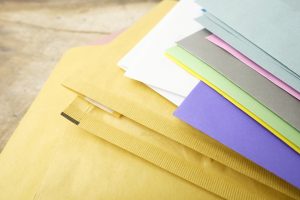 Let's not forget envelopes! Even if you are sending out simple thank you cards, you can also have these customized. You can go with an elegant customized thank you card, but then you can also create the perfect masterpiece for an envelope. Also, you need to factor in the cost. For some weddings, there is going to be a budget for all of the invitations and accessories. If you have a flexible budget, you can then go with more of a unique type of invitation or thank you card, followed with a simple envelope. You have the control to decide on how you would like to do the final presentation for both your cards and envelopes.
Wedding Planning List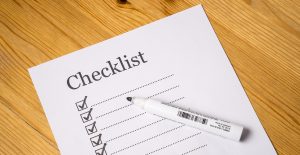 As your wedding date rapidly approaches, this is the perfect time to get together your final wedding planning list. You want to be sure that you have all of your invitations sent out in advance. Depending on the location of your wedding, you may need to have wedding guests RSVP – be sure that you are on top of this!
The list is crucial because it helps with all of the vendors and all of the catering needs. Whether or not you have a large guest list or not, you always want to be sure that you have plenty of food/beverages. You also want to be sure that you have the right amount of seating. Many times that is something that is overlooked. It is better to have extra tables and chairs, rather than having guests that are not able to sit down.
Public Venue
If you are using a public area or if you plan on renting out a space for a wedding, you want to be sure that you have all of the proper licensing or permits well in advance. Certain areas are going to require permits if you plan on allowing alcohol. It is better to check in with those specific locations to make sure that you have all of the proper credentials.
Security
Don't forget security either, because most locations that serve alcohol will require an outsourced security company for safety and insurance purposes.
Music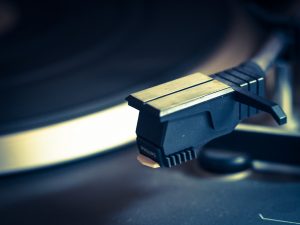 Music – no matter what, always make sure that you have a nice assortment of music. Not everyone is going to appreciate or enjoy all of the same genres of music, so you can either hire a DJ, or you can have a variety of music played throughout the wedding reception. Don't be scared to have a few fun dance songs, so that your entire wedding reception party can hit the dance floor.