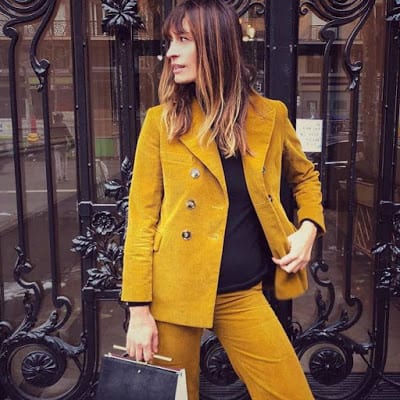 Urgent: We Want the Whole Caroline De Maigret
Paris Fashion Week is an inexhaustible source of inspiration for us, tender lovers of fashion.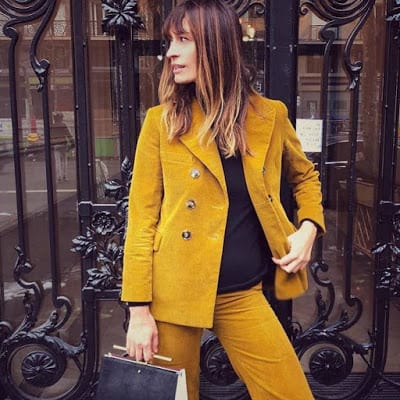 And if we have fun to see more extravagant looks than others, some (more accessible) indelibly write in a small corner of our head (the one where we draw up the list of things that we want to offer ourselves before we die). And she lies down. While strolling on the account of Caroline de Maigret Instagram, we came face to face with our next purchase, or not (€): a jacket and pants in mustard corduroy.
It-Girls Support Each Other
A closer look at the sublime set of our favorite French, we notice that the genius that is at the origin is none other than the British Alexa Chung. A beautiful lesson of support between two of the most influential it-girls of the moment.