Thredz Black & White Unstitched Winter Formal Collection 2018-19
Since black & white is so basic and important, it's verging on vital that you match it up with amazing fun, bracing an enthralling like cool winter prints and strong tints. You can now Pre-book your daring 'Black & White' Shirt-pieces from Thredz Unstitched collection. Hurry Up! It's a winter collection not to be overlooked. Latest fall winter collection for ladies prints that come for leisure only and dynamic hues.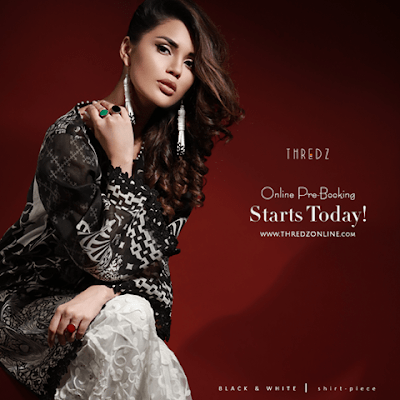 It's such an easy winter fashion Dresses 2018 collection that's sure to give you instant fall vibe in your look. A black tunic with white are designed pattern in abstracts and floral. It has a round neckline with lace embellishments along with lace flourishes on the sleeves as well.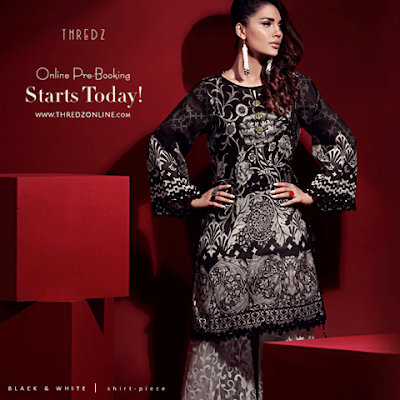 Thredz dress for the winter formal wear included all digitally printed accumulation. The collection is full of good-looking color schemes with fragile embroidery and stone work. Perfect winter party dress for women a vibrant black and lime floral printed shirt piece with white floral borders. Thredz winter formal wear collection for women is sophistication shade of black with diamond pattern print along with floral designs on the neck and sleeves. Take a look on Black & White Unstitched Shirts Winter Dresses 2018 by Thredz.