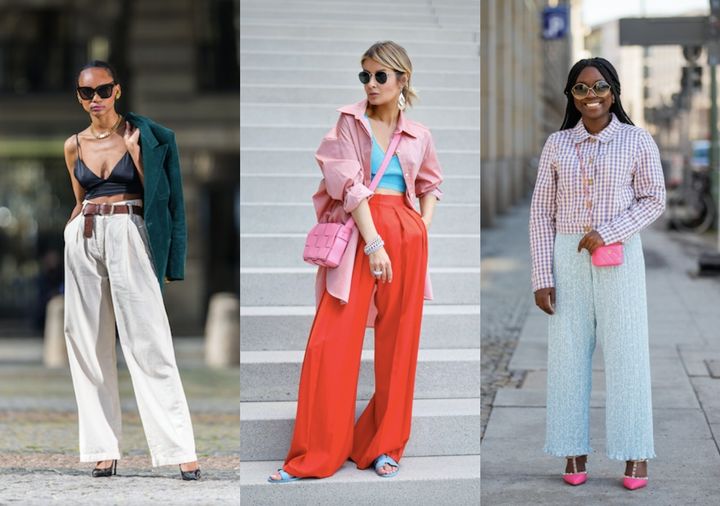 The Latest Trends in Women's Trousers: From Statement Prints to Bold Colours
Fashion is an ever-changing industry, with new trends emerging every season. One area of fashion that has seen significant evolution over the years is women's trousers. From the humble beginnings of plain and simple designs, today's women's pants come in various styles, prints, and colours that cater to every taste and occasion.
Read further to find the latest trends in trousers for women.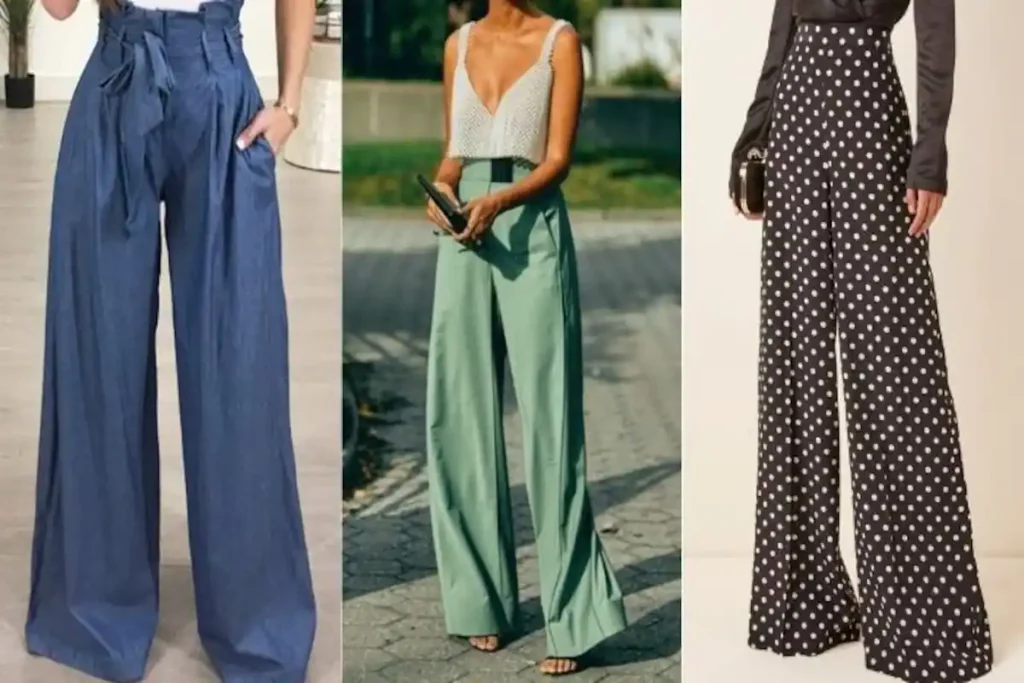 Statement Prints: Making a Bold Statement
Bold, vibrant prints that grab attention and make a statement have been spotted on runways and streets. From animal prints to abstract patterns, statement prints are a perfect way to add colour and personality to your wardrobe. Pair printed pants with a solid-coloured top and minimal accessories for a chic and modern look.
Wide-Leg: Embracing Comfort and Style
Another trend that has been making waves is the return of wide-leg bottoms. Comfortable and stylish, these formal trousers for women are perfect for those who want to stay comfortable while still making a fashion statement. The wide-leg silhouette gives a relaxed yet elegant look that can be dressed up or down depending on the occasion. 
High-Waisted: Accentuating Your Figure
High-waisted pants have been a trend for some time now, and it's easy to see why. These elongate the legs and accentuate the waist, giving the illusion of a longer, slimmer figure. For a classic look, opt for neutral-coloured high-waisted pants and pair them with a bold-coloured top.
Cargo: Combining Style and Functionality
Cargo bottoms have always been famous for those who want style and functionality. With multiple pockets and a relaxed fit, they are perfect for a day out or a casual evening with friends. This season, the trend has been updated with new designs and styles. From tapered legs to cropped lengths, cargo pants are versatile pieces that can be styled in many ways. 
Slim-fit: Creating a neat look
Slim-fit trousers for women are also known as "straight-leg pants" or "straight-cut pants." These terms refer to the silhouette of the bottoms, which feature a straight and narrow cut from the hip down to the hem, creating a parallel line from top to bottom. Other similar terms that may be used include "slim-fit pants" or "parallel trousers for women".
Bold Colours: Making a Statement with Color
In addition to statement prints, bold colours have been a popular trend in women's pants. From bright neons to deep jewel tones, bold-coloured, they are perfect for those who want to make a statement. Pair them with a neutral top and minimal accessories to let the pants be the centre of attention.
Pleated: Adding Texture and Volume
Pleated bottoms have returned recently, and it's easy to see why. They add texture and volume to any outfit, giving a feminine and elegant touch. They can also be styled in various ways, from a fitted blouse to a simple tee. Pair with heels for a more formal look or sneakers for a casual daytime outfit.
Cropped: Perfect for Every Season
Cropped trousers for women are versatile and can be worn every season, making them a staple in any wardrobe. From ankle-length pants to culottes, they come in various styles that cater to every preference. Pair them with a t-shirt and sandals for a casual daytime look or with heels and a blouse for a more formal occasion.
In conclusion, women's trousers have evolved significantly, with new trends emerging every season. Several different types of trousers for women are there for every occasion and preference. By incorporating these latest trends into your wardrobe, you can stay on-trend and stylish all year round.