Simple and Small Tattoos Ideas for Motifs with Deep Meaning
The tattoos are a popular body art for many – an artistic way by which we imagine our personality, a kind of body carvings that illustrates our memories and stories, or simply our imagination for the beautiful. As inspiration this time we have prepared interesting examples for back and spinal tattoos.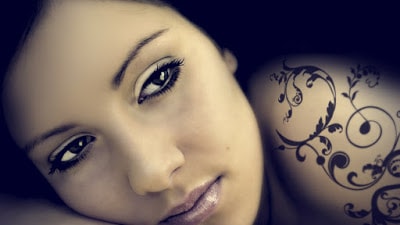 Tattoos are one of the most popular fashion trends of today. Everyone is looking for a unique motif that corresponds to his personality. Small tattoos offer beginners the opportunity to try this art on their body, but with discreet elegance.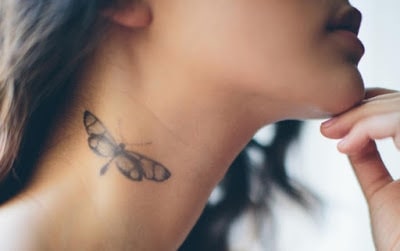 Small loops are a popular motif for women. They look beautiful on everybody and let their wearer appear like a beautifully packaged gift. The Infinite Character is a popular motif for tattoos and can easily be combined with words and other details.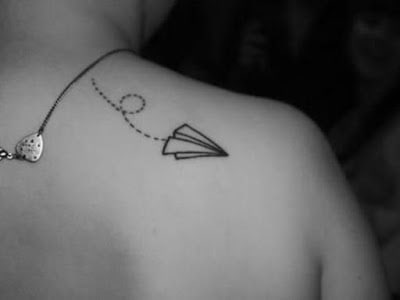 Cost, pain and social roles are important factors in the choice of tattoo, so many opt for small and unobtrusive motifs. A large proportion of the people who put on small tattoos are women, but there are also motives for men. In all cases, it is best to choose the tattoo design carefully, because tattoos are permanent.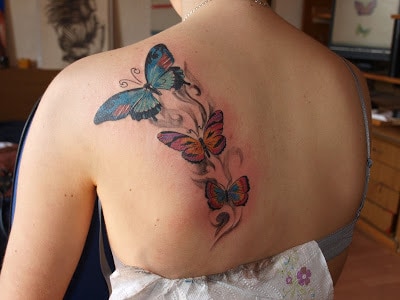 A small anchor can mean a lot – loyalty, hope for eternal love or that you would always return to your home. Even with simple lines, different motifs can be created. On the wrist, a round sun shines with minimalist elegance. The horseshoe is considered a lucky charm and is not just for horse lovers. Perhaps you can increase happiness?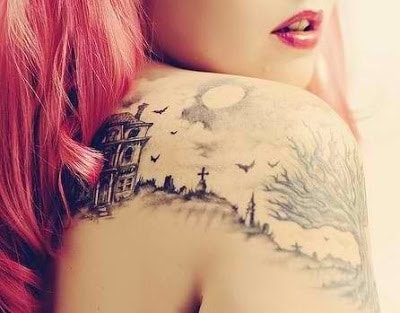 Small Unique Meaningful Tattoos Ideas
We start with a mandala tattoo, as an example of an elegant
women's back tattoo
. Translated by Sanskrit, Mandala means "circle". The round, symmetrical forms and motifs are characteristic of these types of tattoos. They concentrate in the middle and from there they develop outwards. A subtle cross on the wrist acts timeless and personal.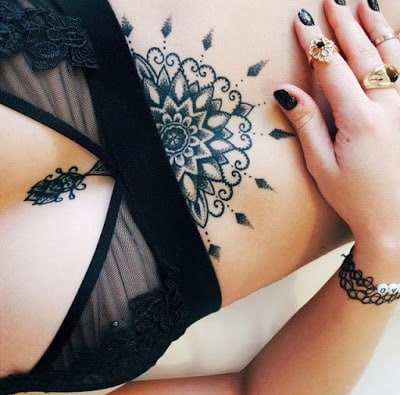 Due to the tightly engraved motifs, great structures can be produced and thus the three-dimensional effect of the mandala tattoos. This little black cat can hardly be seen behind the ear, but it has a special meaning for the wearer and independence.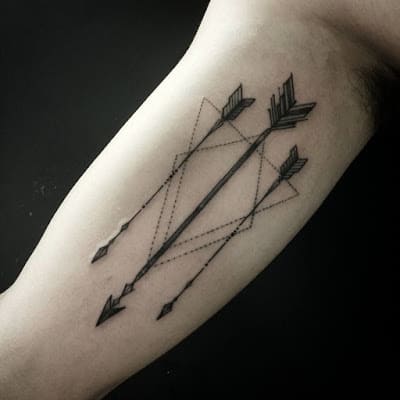 Other creative and interesting tattoo ideas and designs for the female body in the form of animals, lettering, flowers etc. will also be found here. We imagine the back as a moving screen on which the ink talks about our personality. Let yourself be inspired by our interesting tattoo proposals!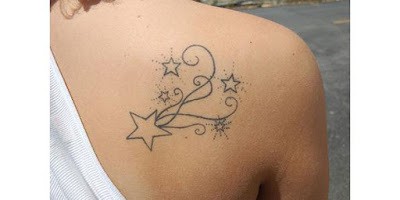 No matter whether the vertically engraved motifs are strong or filigree, they give the woman the feeling for more self-confidence and stronger attractiveness.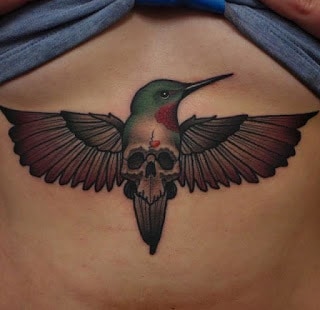 Apart from the large area of the back, there is also another advantage of the tattoos on the back body part, that these are not seen all the time. What kind of tattoos on the back the women like, they will see.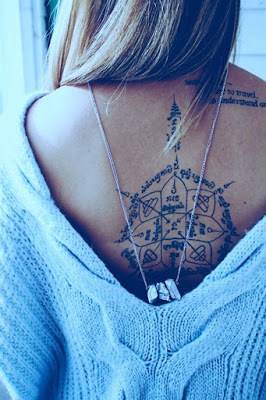 A cat silhouette without filling would also be a suitable variant for those who would like to have a discreet design sting. A world map is the perfect motive for those who like to travel. On the wrist it looks like an interesting bracelet.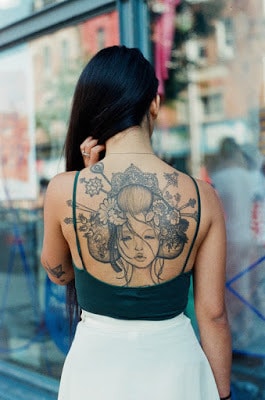 This little tattoo here represents the Viking symbol Ingush and means "If there is a will, there is a way." This rune can still stand for a new time, a new life and a new way.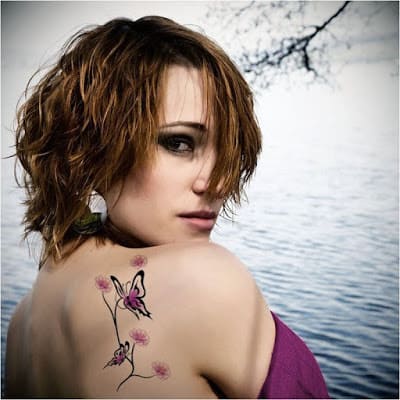 Stars have immersed mankind in their miracles since ancient times. Astronomy and astrology were created from ancient magical concepts and people were convinced that they have an influence on our lives. Perhaps your star sign has a special meaning for you?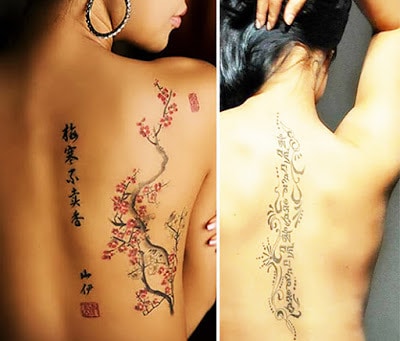 The difference between the two is the positioning. The back is one of the most popular bodies where the art of tattooing comes to life.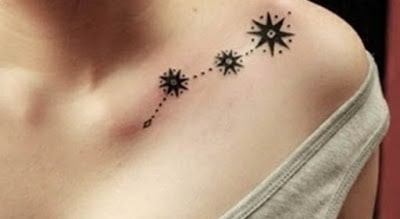 A representation surface, which is often filled with whole picture stories. Many women find the vertebral tattoos more fascinating than the back tattoos, because of the clearly defined, vertical placement.