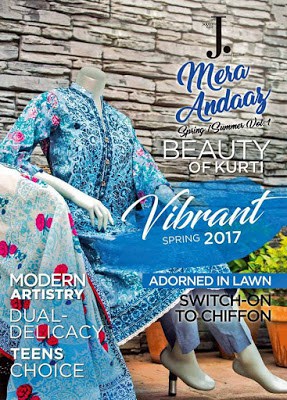 Junaid Jamshed Mera Andaaz Spring Summer Dresses Collection 2018
As everyone knows that our most respected Junaid Jamshed may not be here with us today, although his memories will be treasured always… This "Mera Andaaz" spring summer collection 2017 Vol-1 has been particularly made in honor to one of best national cheerleader and honorable personality who will be missed always. In his honor, we welcome you to uncover "Mera Andaaz" spring summer dresses Collection 2018 for women with new designs and styles.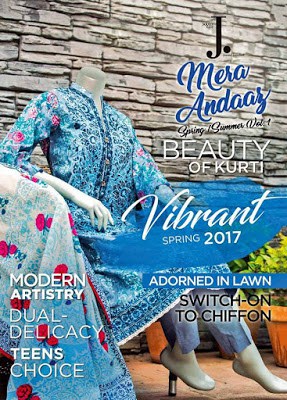 Content of Junaid Jamshed Vibrant Spring Collection
Adorned in Lawn
Switch-on to Chiffon
Silken Finesse
Dual Delicacy
Beauty of Kurti
Modern Artistry
Teens Choice
Little Miss Limelight
Latest collection of spring lawn dresses by Junaid Jamshed has available at outlets and stores. Junaid Jamshed is including in leading clothing brands of Pakistan fashion sector. They forever introduced their dresses in the initiate of season and designed according people choice. The shades of
summer dresses for women
as well as designs are so good-looking and breathtaking that everyone needs to wear them. The value of these dresses is very well as brand all time has utilized. Life is complete with hues and attractiveness of nature. By wearing Junaid Jamshed dresses you can complete your life with shades, designs and prettiness
Junaid Jamshed New Summer Lawn Designs 2018 Vol-1
Take a sweet look this season with our three-piece
summer lawn collection for girls
. Every piece in this lawn collection of summer for women stitched to create sure you're ready to look completely illustrious. Their appearance is very beautiful with chiffon dupatta and trousers combination. Their floral designs, creative cuts and color combination are well decorated. J.J has used soft and high quality fabrics that are encouraging for summer season. Here you can look the images of Junaid Jamshed
lawn dresses Collection 2018
for modern women.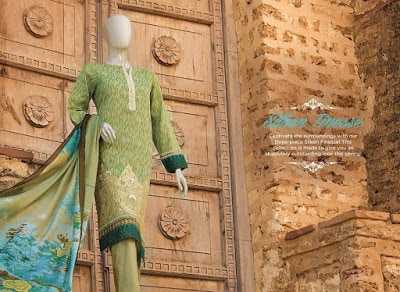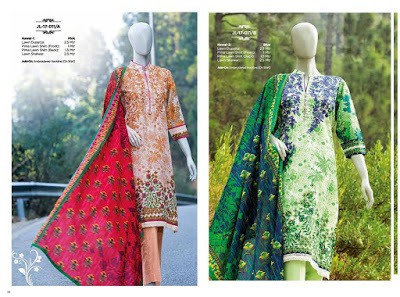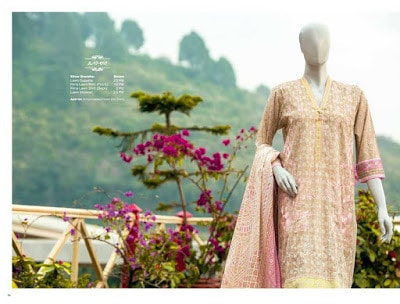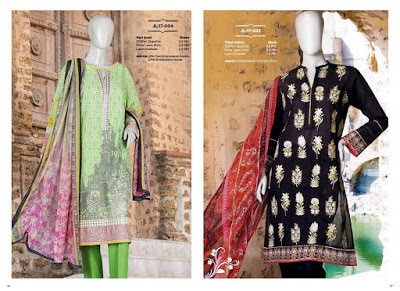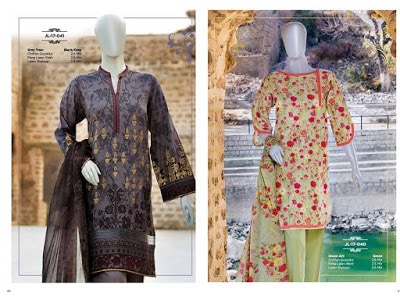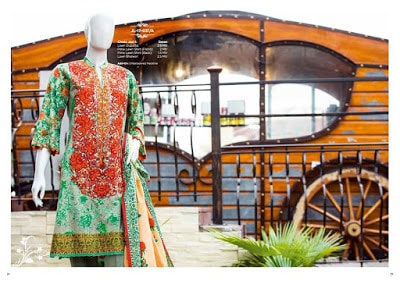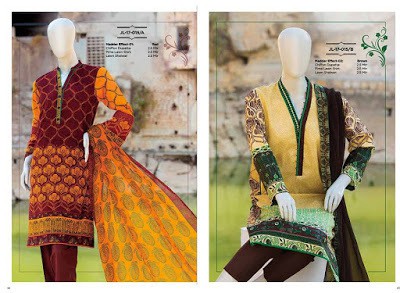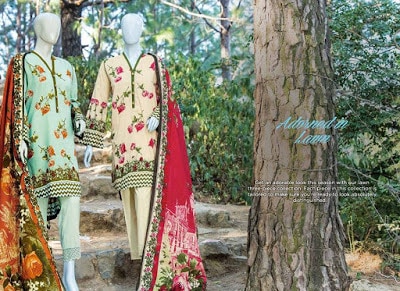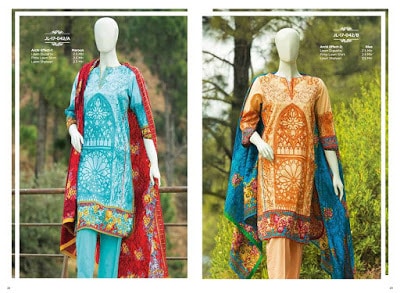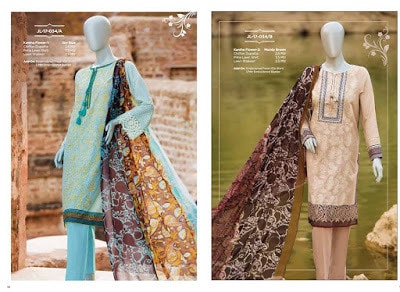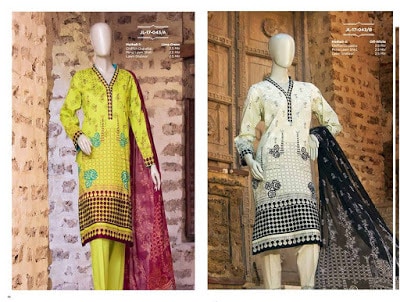 Enthrall the environment with our three-piece silken finesses! This new lawn Dresses 2018 for summer collection is create to give your an completely dazzling look this spring summer. So, we are present a high-quality and beautiful Junaid Jamshed spring Lawn 2018. Although this is only volume one collection of spring summer dresses. If you take any of new summer lawn collection dresses from this array then certainly you can fill your life with shades.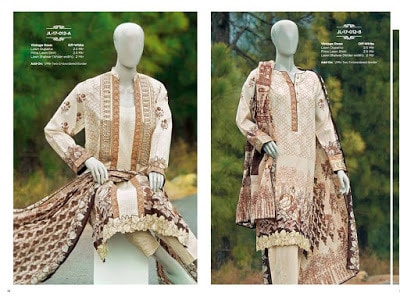 In this spring lawn collection of 2017 Junaid Jamshed has presented a variety of collection of insignia, digital printed designs and top quality fabrics.