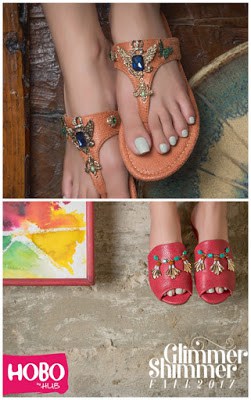 Hobo by Hub's Glimmer Shimmer Fall Collection 2018
Shoes are the finishing touch of
any outfit and it is important to complete a look with the perfect pair. Hobo
by hub brings you their latest falls collection 'Glimmer Shimmer' just in time
for Eid. Contrary to the usual trend of matching shoes with your outfits,
HOBO's vibrant colored flats and heels would make you want to grab them all. A
true embodiment of fall, you will get some quirky flats bidding a bittersweet
farewell to summer.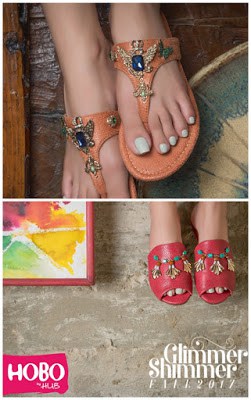 Alongside you will find a vast
collection of elegant yet glamorous set of formal kitten and block heels that
are perfect for the festive season and even everyday wear. Materials like satin
and suede automatically adds grace to your footwear, adorned with stones,
frills and stones. You can easily pair up these beauties with your Eid
ensembles and make a statement.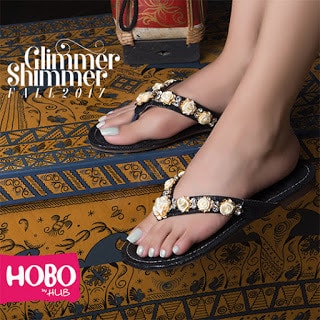 We are totally crushing on these
electric blue slides with floral embellishments. How gorgeous are they?
Match them up with your western wear and also eastern, thumbs up for the
versatility. Another one has to be the ivory flats sprinkled with a floral
motif- Nudes can be worn with anything and everything. We are in complete awe
after looking at Hobo's new collection.
Definitely adding these to our never
ending wish list. Have a look at the drool worthy collection below: