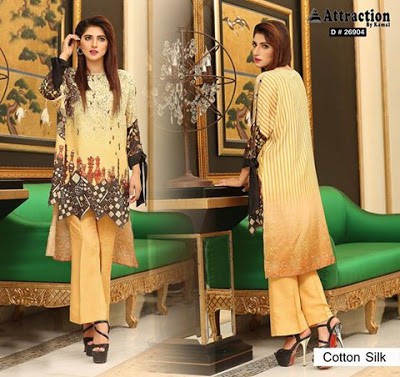 Attraction by Kamal Embroidered Silk Chiffon Collection 2018-19
Attraction by Kamal has finally presents their latest fall/winter 2016-17 line for this season. Featuring chiffon dresses contain unique designs in lace and embroidery across a rich variety fabric. Get this good-looking Pink cotton silk shirt with digital print look in sparkling combination of colors, the team of inspired artesian make certain impart the classic and eternal look by including blossoming and slight hues.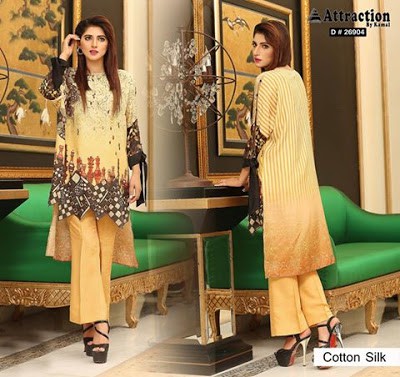 The new collection Attraction by Kamal experimentation with few wild shades include flavor and vitality to the clean cut beautiful shirts. Feature your next style with our neutral colored cotton silk shirt include some excitement to your outfits with complete touch of fall/winter.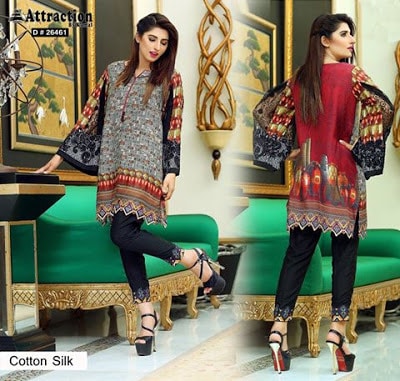 For this season, Attraction by Kamal silk chiffon collection has brings forward a wide range of vibrant hues perfect for the season. Digital print cotton silk gives a fresh feel of winter. This collection radiates flexibility, a lively color palette and aesthetic digital prints. The dresses are beautiful embellished with intricate embroideries and prints that are ideal for formal wear. Take a look Attraction by Kamal Cotton Silk Chiffon Collection 2018 for women.