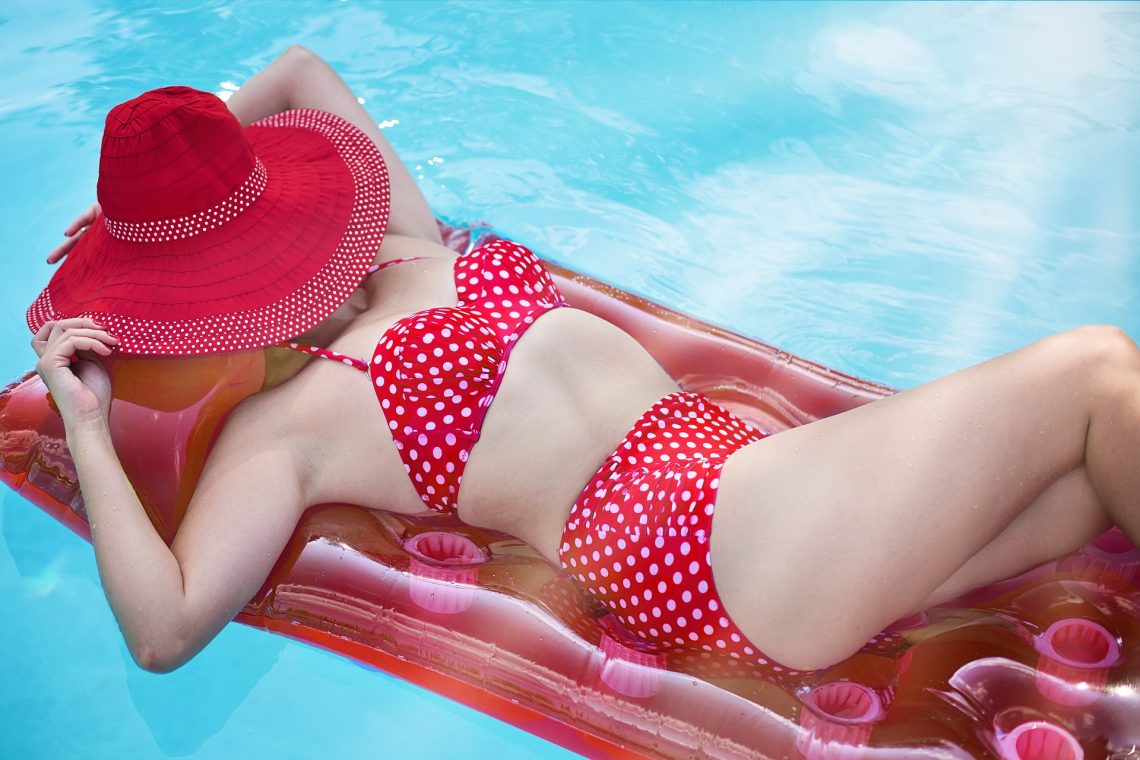 9 Hottest Swimsuit Trends for 2020 
If you like to stay ahead of the latest fashion trends and styles, you will want to extend that practice to the purchase of a trendy swimwear piece. While you may not have found out much about the hottest swimsuit trends for the coming year from traditional news feeds, we have all the information you might need to make an excellent purchase for the summer. After learning about the hottest new trends, you should be well-equipped to go out and find swimwear that appeals to you, and which is in line with this year's hottest fashions.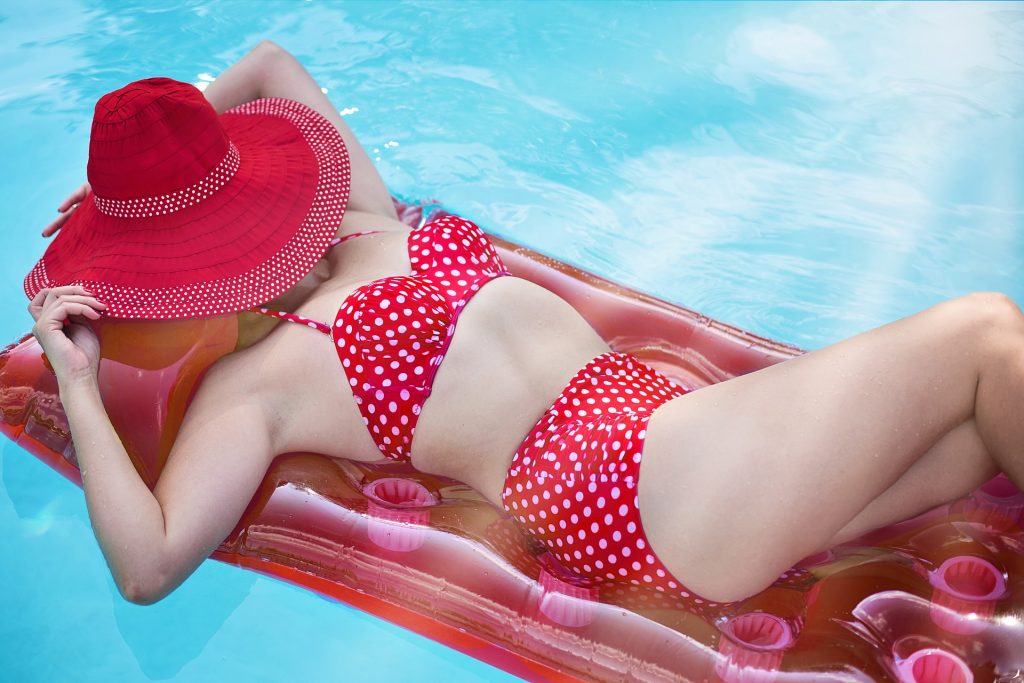 Hottest Swimsuit Trends for 2020
Even though many people in the northeastern region of the U.S. have barely put their winter coats away, it's already time to start thinking about your summertime swimwear for 2020. If you wait till the last minute, you'll probably find that the store shelves and online sites have already been picked clean of this year's trendiest swimwear, so now is the time to act. Here are some of the hottest, most stylish swimsuits which have come out for this year, and anyone of them might be just right for your personality and style.
Underwire bra-lettes

 – any of these hot tops will give extra support to the more bosomy woman and shape women of all shapes and sizes. Best of all, they're available in all kinds of colors and prints, so you'll be sure to find one that appeals. 

Lipsi underwire top

 – featuring 4-way support and stretch, this top is ultra-comfortable and supportive and can be matched with all kinds of bottoms.

Tangerine dream bikini

 – orange is set to become the most popular color for 2020, so plan on seeing lots of styles and cuts which feature tangerine or orange as their dominant color scheme.

Viper bikinis brief bottoms

 are scandalously brief, with only a triangle of fabric covering the crotch, these bottoms accentuate your hips and legs like no other swimsuit bottoms can occur in 2020.

PVC trimmed underwire bikini

 – the PVC straps provide an illusion of nakedness, making it look like the two-piece fabric has somehow just become glued to your body, and stuck there.

Undercover swimsuits

 – one of the biggest trends for this season is swimwear, which makes use of covered-up pieces. This means that you'll see plenty of booty shorts, short-sleeve one-pieces, long-sleeve tops, and ultra high-rise bottoms. There will still be some skin left showing, either in the form of a plunging neckline, or a super-cropped upper part of the swimsuit. This trend will be one that you can fully embrace and include as part of your strategy for summertime swimwear for those seeking modesty in their swimwear.

Tropical print bikinis

 – tropical prints were heavily featured on many of this year's swimwear runways. That common theme has been reflected in many of the retail outlets which carry trendy swimwear. Whether you opt for the one-piece or the more revealing two-piece version, you'll be on solid ground if you choose a swimsuit that incorporates the tropical look as its overall theme.

High-waisted bottoms

 – for those who like to cover up a bit more of their hips and waist area, there are many high-waisted entries featured in this year's swimsuit catalog. Designers have answered the call for more coverage in this area, and a great many styles have come out this year, which feature the more conservative high waist cut in bikini bottoms.

Leopard Moni bikini

 – this stunning dotted bikini features a single shoulder strap, which attests to its modern design and construction, and low-rise bottoms which emphasize your hips and call attention to your legs. You'll see the leopard print as one of the more common trends and themes available on this year's swimwear designs.
Many of these trends and specific swimwear pieces and sexy swimwear can be found at the online store for Pizzaz Lingerie. When you visit the online website, you'll see several excellent examples of the hottest trends for the coming summer season, already available for sale on the site.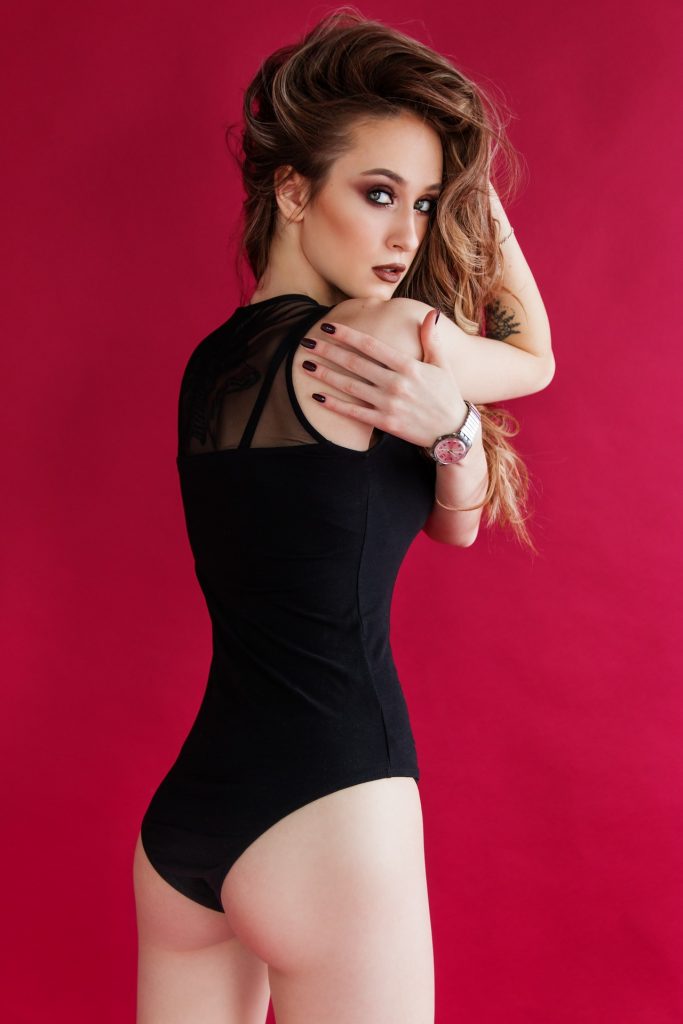 If you were inclined to limit your online browsing to this one website, you probably wouldn't have to do any further browsing to find exactly what you're looking for. Since the manufacturers who supply Pizzaz Lingerie with swimwear are always in tune with the latest trend in swimwear, you'll know ahead of time that anything you buy from Pizzaz has included all the latest trends and themes in swimwear.
You'll also have a terrific selection of erotic swimwear toys to choose from, all sure to gain attention from those you want to be interested in. Pizzaz Lingerie carries a full line of booty shorts, leg garters, and bras and thongs which can be worn for special occasions, to pique the interest of particular individuals.
If you want to be up on all the latest swimwear trends, you'd have it covered if you just browsed through the many offerings at Pizzaz Lingerie, where each piece is carefully chosen for sale because of its style, relevance, and general appeal to purchasers. Regardless of whether you're looking for a sheer, red-hot swimsuit, or something much more modest like a full-covering one-piece suit, you'll find the perfect example of it at the Pizzaz website, and you will also find some very affordable pricing for your favorite swimwear.
All the Hottest Swimsuits, Available for You
If you're wondering about where to find some of these hot fashion trends, look no further than the online store, where some of the finest Mapale designs are made available to you. When you purchase, you can be sure you're getting quality swimwear at the most affordable prices, and you'll also be sure to find just what you want. Check out all the latest trends in swimwear at our stores or online site and prepare yourself for a summer of fun and fashion.
Featured Image by Jill Wellington from Pixabay