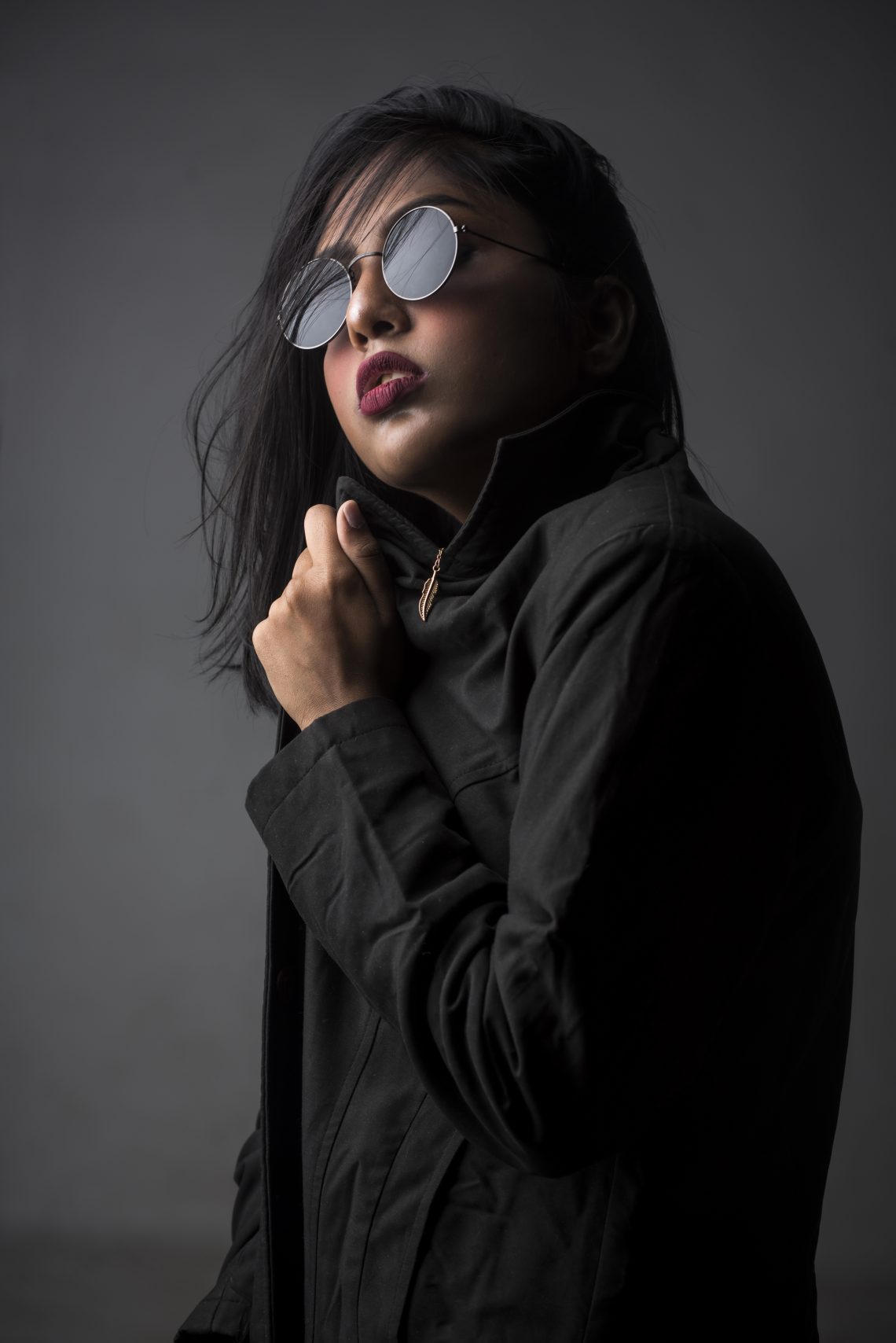 8 Fashion Ideas to Achieve That Badass Look
We all have different interpretations of the style. Some of us like to keep it minimal and straightforward, whereas others like to live life in color. Dressing up like a badass does not point to spikey jackets, PVC, or black eyeliner. Nor is a badass look about dressing like something taken straight out of an action movie.  
The ultimate badass look is all about knowing your style and owning it with the utmost confidence and poise. Wear the clothes you love, and that flatter your personality and your body, and you are ready to get your badass game on. 
We have some helpful fashion ideas to help you achieve the ultimate badass look. 
1. Play it safe with an all-black ensemble
Lara Croft, Jessica Jones, Katniss Everdeen; what do all these amazing badass leading ladies have in common? It is their love for an all-black outfit. You cannot go wrong with black. Like an old friend whom you can always fall back on without a second thought, an all-black ensemble is your savior when you want to pack a punch with your outfit without trying too hard. Chic, sleek, and effortless, yet sultry, stunning, and edgy, an all-black outfit is the ultimate safe bet. 
While some may label it boring, an all-black outfit is everything but that. Play with different textures, prints, and patterns to curate a great look. For instance, if you are styling a black dress, pair it with a cool superhero jacket and combat boots. Similarly, you can don a black pair of jeans, a comfy graphic tee, and complete the look with a black bomber jacket and complementing sneakers. If you are looking to make your all-black look more appealing, throw on a colorful accessory.
If you're not into black. You can choose any neutral color and then jazz it up with accessories or stick with metallic ones. Don't hesitate to express your version of a badass look because uniqueness is already confidently cool.
2. Throw on a leather jacket to look instantly cooler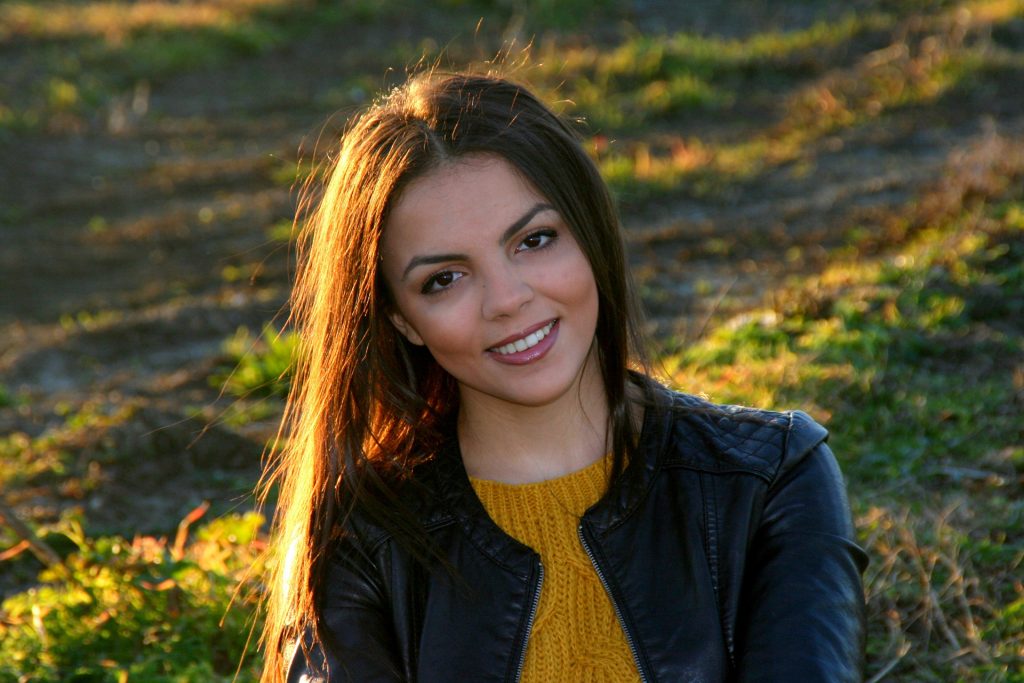 Leather jackets are a true embodiment of badass street style. They exude a mysterious, sexy, and incredibly refreshing. This versatile accessory pairs brilliantly with an array of outfits. If you do not own a leather jacket, we highly recommend getting your hands on one today.
Leather jackets come in an array of cuts, colors, and styles. You can opt for a jacket that best fits your aesthetic and fits your fancy. Play it safe with neutral tones like brown, black, or grey, or go all out with your favorite vibrant colors.
Leather bomber jackets pair perfectly with a tank top or t-shirt, skinny jeans, and a pair of ankle boots or sneakers. They look equally as stunning over a dress paired with boots. Edgy leather biker jackets are ideal if you wish to take your look up a notch. Wear them over anything ranging from a dress to skirts to pants. If you are on the hunt for something minimal, we recommend a classic moto jacket. This versatile yet straightforward jacket gives your outfit and instantly cleaner and more polished outlook.
3. Transform your look with a long overcoat
Long overcoats exude elegance, sophistication, and class. Aside from looking super effortless and timeless, long coats look incredibly badass. They drape exquisitely and give your silhouette a slimmer and more toned look. 
For the ultimate badass look, we recommend investing in a long black coat. A black overcoat pairs beautifully with everything, as does a classic trench coat. You can switch it up and opt for other hues such as a timeless charcoal grey, a deep burgundy, or a plaid. 
Surprise your date or boyfriend by arriving at the venue with a long overcoat. When you're inside the restaurant or party house, take off your coat and shock everyone with your sexy badass inner outfits, such as a sexy leather bodycon dress or a glittery crop top and black skirt. Be bold and creative because the stage is yours, and never fail to impress everybody with your excellent wardrobe choices.
4. A pair of statement boots always get the job done
Shoes are the final piece to the puzzle that is your outfit. A good pair of shoes can take your look from zero to a hundred in a heartbeat. If you wish to look badass, there is one pair of shoes that you must have: boots. 
Sure, sneakers and stilettos are high, but chunky boots look and feel different. You can sport them with practically anything, be it a dress and a denim jacket or jogger pants and a hoodie or an oversized sweater and jeans. 
Ankle boots are perhaps your safest and most versatile bet. However, if you are looking to go the extra mile, we suggest trying your luck with combat boots. Sexy, comfortable, and supremely versatile, you cannot go wrong with them. 
5. Black jeans never disappoint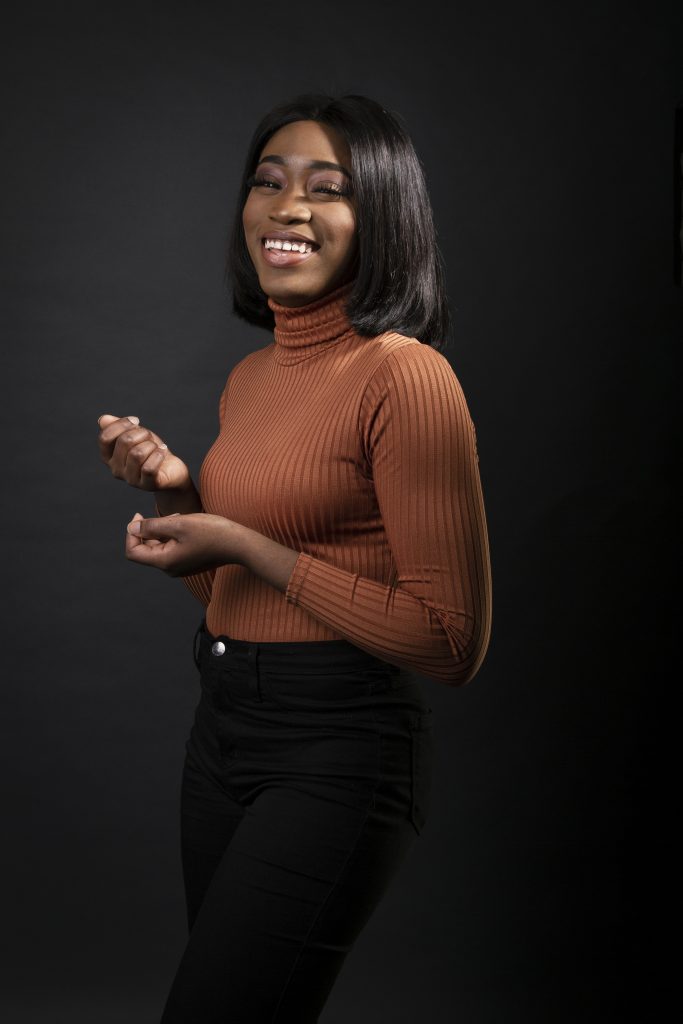 Yes, blue denim jeans are a classic. They are versatile, effortless, and comfortable. What is there to complain about? Well, there is not except, why not try your luck with black jeans? It is the same thing in a different color but so much more stunning. 
Black jeans are a staple every girl must own. They flatter all shapes and sizes and pair well with every other color. You can opt for a classic straight cut pair or the ever-so- versatile skinny jeans or even a baggy oversized cut. Distressed jeans also look super cool because they add texture to your outfit. Pair them with a leather jacket and boots, and you will look like a rockstar. It all comes down to personal preference and style. 
6. Turtlenecks elevate your look like nobody's business
Turtlenecks are incredibly chic. Their form-fitting aesthetic flatters all shapes and sizes and gives a sleek, sophisticated, and timeless look. If you want to make a turtleneck look badass, we recommend pairing it with a pair of leather pants, a long overcoat, and a pair of statement ankle boots. Another way to style a classic turtleneck is with a mini skirt, knee-length boots, and a bomber jacket on top. 
Look more dazzling and confident wearing a turtleneck with a leather skirt and a pair of boots. This look will surely capture everyone's attention, especially the person you're trying to impress. Try wearing this outfit on a blind or first date, and create a powerful impact, oozing with appeal and confidence. Look stunning, powerful, and smartly badass.
7. Put on a suit and tie
A suit is a timeless classic that works in all kinds of social settings. The best part about them is their versatility. You can sport a suit on its own or style its pieces separately. 
A suit looks brilliant with a classic white shirt or blouse and a pair of black pumps or oxford shoes. This makes the perfect formal or professional outfit. For casual settings, you can wear your suit with a t-shirt. 
You can style different pieces of your suit to create multiple outfits. Wear your blazer over a pair of jeans, a white tee, and a couple of boots. Similarly, you can style your suit's pants with a plain dress shirt and pumps. Wear your blazer over a dress for an effortlessly chic casual everyday look. The options are endless with this one.
8. Wear some shades to block the sun and the haters
When in doubt, let your accessories do the talking for you. A pair of black sunglasses is the ultimate way to spice up a boring outfit. A pair of statement sunnies add a hint of mystery to your ensemble, but they are also the best way to go without any makeup. Have an off day, throw on some lipstick and favorite sunglasses, and your game face is on. Attitude, elegance, and allure; what more could a gal ask for? 
Are you ready to dominate the fashion world during summer? Look cool and trendy wearing shades that can complement your crop top and skirt while carrying leather totes, perfect for your complete summer outfit of the day or OOTD. So, don't shy out and start looking cool by expressing your unique personality with the best shape of sunglasses that matches your facial profile.
Conclusion
The key to looking like a badass is the confidence with which you carry your outfit. Yes, the accessories help, but there is nothing hotter than a confident girl who owns her style. You could be wearing an all-pink Elle Woods inspired ensemble, but you can make that look badass too with the right attitude and confidence. Try our fashion and style tips to look and feel like the diva you are.
Featured Photo by HARSH KUSHWAHA from Pexels