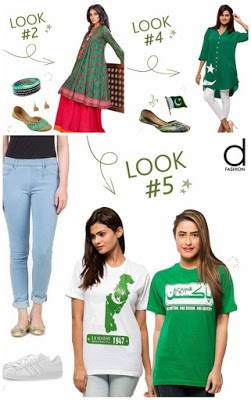 7 Stunning Looks To Shine Green This Independence Day From Daraz
Pakistanis celebrate 14th August in a variety of ways
including decorating their homes, spending time with friends and family and
visiting the national monuments. An essential part of Independence Day is to
wear outfits and accessories which are part of the green and white dress code.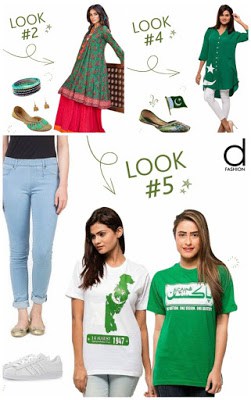 Here are 7 looks you can try out to be part of the Pakistani fervor!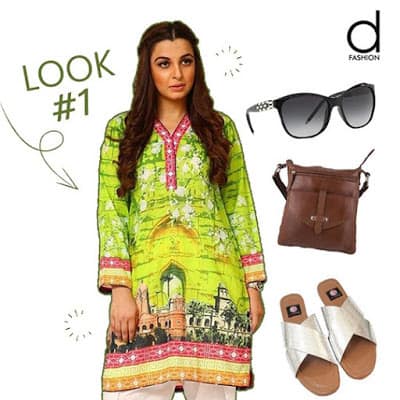 This look is perfect if you're going to spend the day
visiting national monuments. A neon green kurta showcasing Pakistani landmarks,
comfy metallic chappals and a classy sienna brown bag. Get summer ready
with these on point accessories.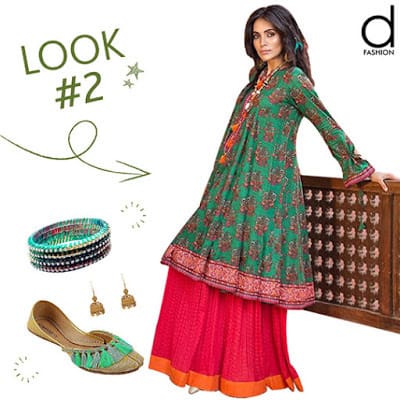 Go for something ethnic and trendy! Put on a vibrant
angharka, gold dangling jhumkas and multicolored bangles and your cultural look
is complete. These khussas will definitely add that classic desi pop
to you look.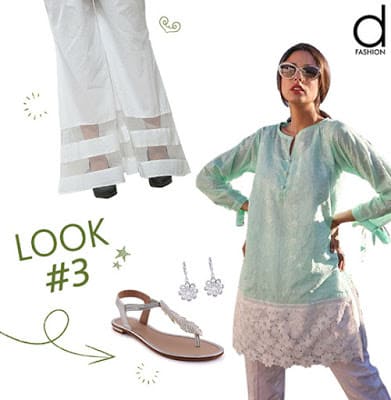 If classic chic is your mantra opt for this elegant
floral lace kurta, cotton ghararah pants and silver leaf slippers, this subtle
look still allows you to channel your inner patriot.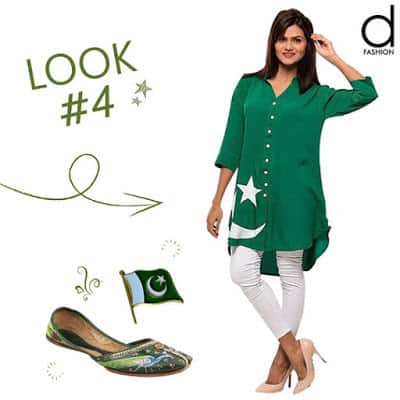 This bold look screams Pakistan! A chaand sitara shirt,
white chiffon scarf and beautiful hand painted khusas. Put on your Pakistan
badge and show your Pakistani spirit!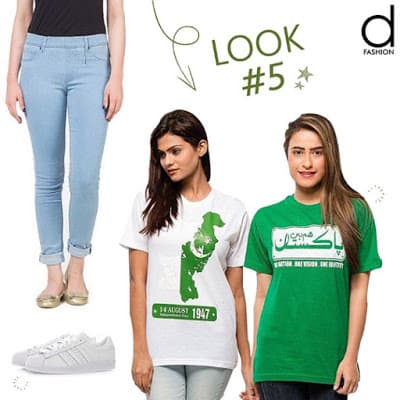 The ultimate go-to independence day look consists of
Pakistan centric t-shirts, your favorite denims and some white sneakers.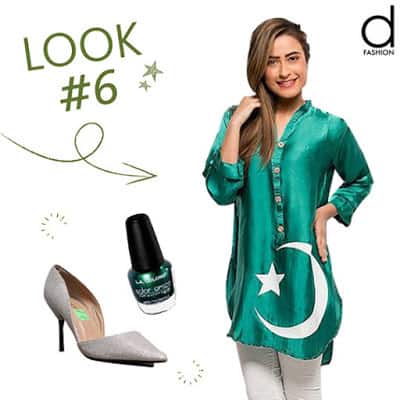 Have dinner plans for 14th August? This rich green silk
kurta paired with tulip pants, formal heels and a beautiful emerald green
necklace will make you look super glamorous.
We suggest going for the classic green and white eastern look.
A breezy white kurta, printed green scarf, Pakistan colored clutch and funky
green eye-makeup ! This look is sure to get you in celebration mode.