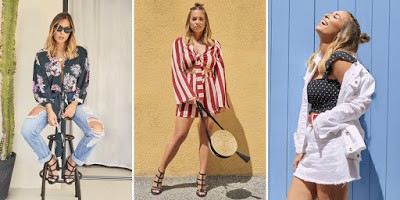 Stéphanie Durant Releases A Collection With Boohoo
Marseille's influencer Stéphanie Durant collaborates with Boohoo for a collection. Floral prints, airy cuts and bright colors, the alliance of the fashion blogger and the English brand promises ultra-stylish looks.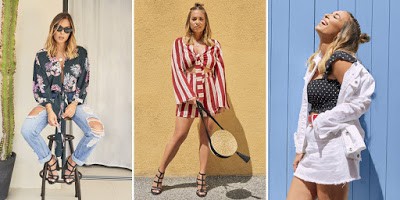 In the big family of fashion influencer, we find Stéphanie Durant, a successful blogger. The famous Marseillaise signs a summer collection in collaboration with Boohoo. Available on the e-shop of the brand, the collection should make you crack.
A collection at the heart of fashion trends
When it comes to talking fashion, we can count on Stephanie Durant , former candidate of the "Marseillais" on W9, become successful blogger.
On her Instagram account, the young Marseilles chained looks sharp, under the watch of its 2 million subscribers.
At age 27, the fashion blogger takes a new step in her career with this exclusive 65-piece collection, in collaboration with the Boohoo brand.
The capsule combines the essentials of summer and the trendiest fashion trends of the moment.
Stéphanie Durant signs the perfect summer wardrobe with polka-dot overalls, floral blouses and stylish accessories.
If yellow, red and pink predominate, we also find timeless basics: black, white and beige.
Printed side, we take full view with stripes, peas, flowers and gingham.
Fashion pieces at a low price
The Boohoo brand is part of this low-cost e-shop where we find the great basics mixed with the trends of the moment.
With 100 new products online per day, the English brand seduces fashionistas looking for stylish looks, at low prices.
For this exclusive collaboration with Stéphanie Durant, the prices do not exceed 40 €.
These small prizes should seduce her many fans who follow her since her debut on television.
In 2017, she made the decision to leave her flagship show "Les Marseillais", to focus fully on her career as a fashion blogger.
The young woman now lives in London and connects successful projects and collaborations.