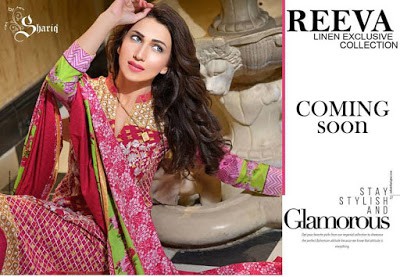 Shariq Textiles Reeva Linen Exclusive Winter Collection2016-17
When winter is at its peak, you know where you have to go for alluring retreat. Reeva linen exclusive collection by Shariq Textiles launch on 1st October 2016. So hurry up, make an entrance in winter fashion ramp with our majestic linen dresses collection that offer gorgeous embroideries with chic look. Shariq party dress designs for ladies with the soft color feel comfy & add your personal style to it. To love with the winters, when it become dull, get up & start boldly by wearing our dazzling colors ladies winter fall dresses with vibrant prints to transit your winter boredom into long lashing excitement.
Style of winter take a look to out winter collection and we are sure that you will find everything you want for this season, "Reeva" winter shirts for women is all about electric colors with kinetic prints that your further embellished by enchanting embroideries on silhouettes and on shawls, from print to adornments, comfort to style, ease to softness, REEVA has got ALL!!!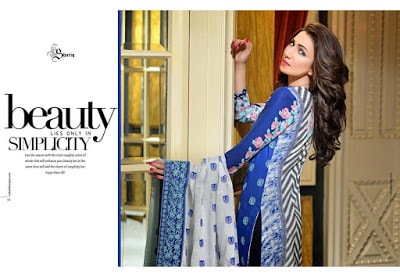 Plush this season make a style revival with Reeva ladies winter Collection 2018 contrasting colors combos with splendid designs are the essence of the upcoming season, couple them with delicate accessories to complete the feminine look. This season, you fashion wardrobe is gonna be exploded by the brightest colors and the heartfelt designs of latest fall winter collection. Express yourself in soft fabric, this season and keep you closet ready for the most classy winter collection in town. Hope you like it Reeva winter style dresses Collection 2018-19 by Shariq Textiles.