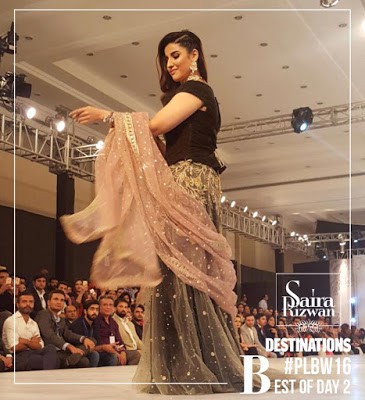 Saira Rizwan Bridal 'MADEMOISELLE' Collection at PLBW 2016
This season, create her PFDC L'Oréal Paris Bridal Week presentation was Saira Rizwan with her collection as titled "MADEMOISELLE" one of the prominent ones who added value the occasion. Saira Rizwan designer bridal lehenga collection featured lively combine of both pattern and texture which were liberally celebrated by the fashion loving spectators. The collection was enthused by the classic epoch amalgamated with a contemporary stroke to it.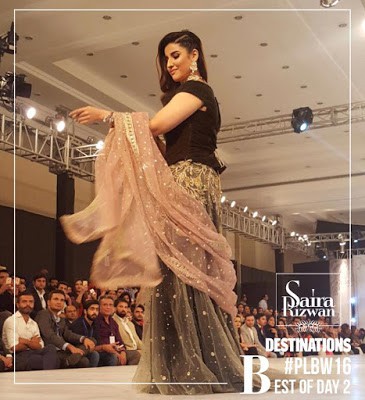 Latest bridal collection by Saira Rizwan used steep fabrics such as organza, tissue with cuts, nets, full length flare perfect for modern women that love to wear synthesis outfits. In bridal silk lehenga collection part of light embroidery and vibrant graphic design lifted both the texture and mood of each piece. PFDC LOreal Paris Bridal Week 2016 Saira Rizwan Dresses Collection wer premium and had royal designs in stunning sequin embellishment on the shirts, pants and dupatta.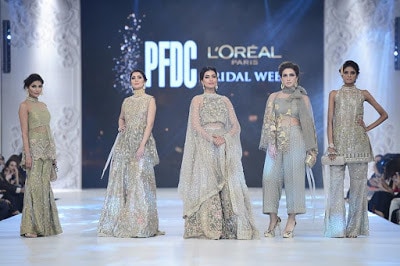 Saira Rizwan bridal 2016 winter collection participated TV and Film actress Hareem Farooq in the designer's showcase as a celeb showstopper. In wedding lehenga choli collection added palettes color were grey, pink, silver and stunning tones of gold with silhouettes that are elegant and glossy.