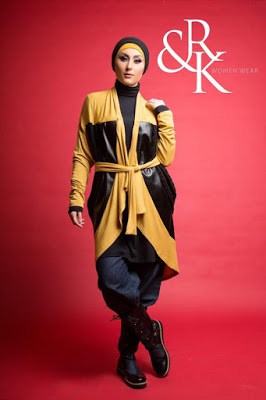 R&K UAE (Rahaf & Kenzy) Women Wear Winter Dresses 2018 Collection
Modest clothing by R&K with their artistic and stylish designs let you take the fashion flourish of the winter season. Stay stylish and trendy with the new winter wear collection of Rahaf & Kenzy women's dresses. Women's knit wear cardigans and sweaters are all time best for the chill winter days. Girl's clothes are state their personality experience; therefore each woman should recognize how to dress perfect to mix elegance with modernity. Winter dresses designs are rising very rapidly in luminosity ways by a lot of creative designers.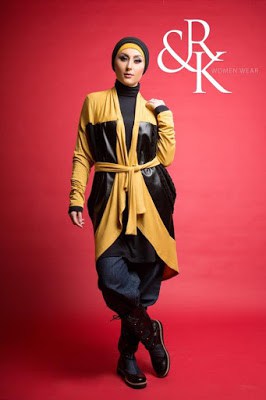 Surely winter formal dresses for girls do not complete without stunning scarves, little jewellery that display in this selection provide an extraordinary final touch to the entire fashion. In this new design winter dresses you can look the different kinds of the winter shades such as gray, dark red, navy and green. You can look as well in this winter collection dress one or two shades combination together in balancing way. In this winter dresses outfits collection you can find the fashion chic Rahaf & Kenzy love to combine of shades together particularly the block colors that create her dress for winter very gorgeous and fashion.
Rahaf & Kenzy Trendy Women Dresses for Winter
Each woman should choose hues that provide her a polite and a gracious look. Rahaf & Kenzy beautiful winter dresses Collection 2018; tunics approach in warm colors and easy designs to perfect the breezy winter season. Look at the wide range of leg pants that is shaped from light relaxed fabrics to perfect daily wear.