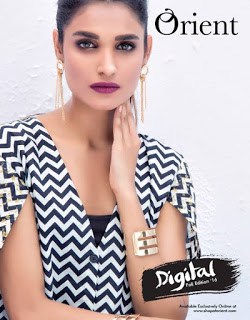 Orient Digital Kurti Fall/Winter Edition Collection 2018
Glamorize your wardrobes with fresh winter hues. Orient has brings digital fall edition 2016 adds ethnic women kurti dresses for voguish girls. The vibrant funk perfect choice for get together with your friends or at work. Classy design of cotton kurtis for ladies indulges in vibrant prints and include to your style and glamour. Orient Digital Fall Edition'16 the perfect check and mate with fusion of brighter shades. The touch of black simply augments the splendor.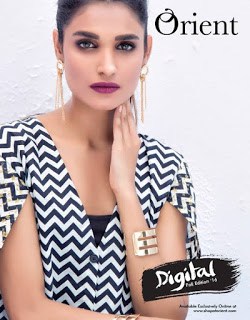 Perfect for winter evenings instant classic outfits make you shine though the crowd. Drape yourself in the colors of fall. Formal kurtis for ladies textured pants and embroidered neck on shirt simply adds to the elegance. Orient Textiles Fall Collection 2018 for Women create your look better with this smart digital kurti paired with fuchsia pink lip color and delicate jewelry piece.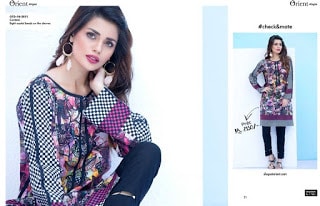 Stylish ladies short kurti designs soothing hues add to the perfection. Modern sophistication of fall dress collection for womens drew on romantic nations of Victorian, rendering lace, attractive prints and embroidery chaste silhouettes, their gentles enhanced by a latent color palette. Hope you like this Digital Fall Edition Dresses Collection 2018-19 by Orient Textiles.