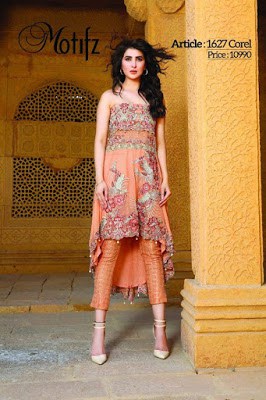 Motifz Premium Embroidered Formal Dresses Collection 2018 Vol-1
Most awaited burning fashion, Motifz premium embroidered formal wear Dresses 2018 vol-1 is now available in stores and online. In these stunning chiffon formal dresses collection by Motifz may mark bold style, elegant designs, sunny colors, and classic regal, sophisticated pattern and so much other, in a while this collection is combination of subtle colors and feelings. We can talk about a Pakistani talented clothing brand that has been provided best chiffon Dresses 2018 for girls and women as well. Motifz clothing line is offering you an emotion of enjoyment and delight through its beautiful embroidered chiffon wear dresses.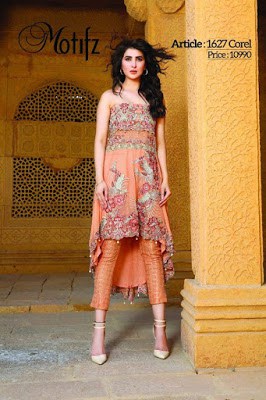 Yes, today we are mentioning the Motifz embroidered chiffon summer collection for ladies that contains of best formal dresses for women. Motifz is one of the most famous fashion brands engaging with women clothing.
Motifz embroidered formal dresses
Suits 2018 contains of wonderfully decorated dresses with amazing designs. The suit piece contains of net sleeves, embroidered shirt panel, smooth back padded with stunning decoration. The folk are displaying their affection and love to this leading clothing brand. Here you will look extremely attractive summer dresses for women that are create with premium crinkle, lawn prints and high quality chiffon fabrics.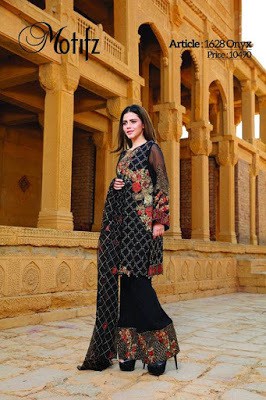 New Formal Chiffon Dresses Designs Collection 2018 by Motifz
All the clothing brands are ready with their stunning spring summer dresses collections. The best and
beautiful lawn print dresses
are consisting in these latest arrivals. Mostly every designer provides importance to women wears. They are tailored with new fashion designs and digital prints. In this post we talk about Motifz leading brand introduce formal embroidered dresses collection for contemporary girls who like to wear trendy and class outfits. The Pakistani women Dresses 2018 are ready to wear. The front side of shirts is designed with beautiful floral patterns.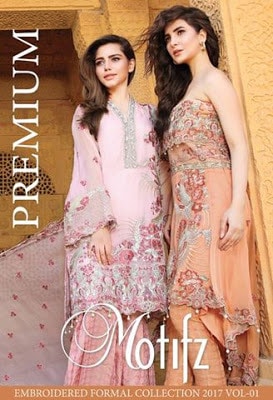 In spring summer it is the constraint of everybody to wear a luxury dress. All the clothing brands are introducing their latest arrivals for this season. The victorious brand is also accumulation in the race of competition. It has been presenting a variety of colorful dresses according to new fashion trends of women. In these fancy formal chiffon dresses you will look embroidered suits getting digital prints.