Most Amazing Cruise Destinations in The World
If you have ever been on a cruise ship, you know that everything looks more breathtaking view from a deck, especially Mother Nature. When you are on a cruise ship, you will be able to experience many destinations that you would do on foot. It reaches into regions far off the beaten path, which will offer some of the most beautiful cruise destinations. There are so many hidden gems that you will be able to see and experience, but you will need to make sure that you are choosing less mainstream cruise ships for those opportunities. 
Take A Breathtaking Cruise in Norwegian Fjords
We can all agree that Norway is a breathtaking and magical place. It offers beautiful mountaintops, crystal clear, deep waters, and gushing waterfalls. The Norwegian fjords are probably the most scenic and breathtaking things you will ever see. Most Norwegian cruises are very peaceful and chill. They offer their guests to take in all the nature that surrounds them. Norway has so many beautiful ports that are located in some of the most picturesque towns. Your cruise will be filled with dramatically gorgeous scenery that will forever stay engraved in your memories. 
Experience Some of The Most Spectacular Alaskan Sights
If you have always been interested in Alaska, the best way to experience everything that it has to offer is by going on a cruise. That is because cruises will offer an effect to regions that would normally be able to experience. Some of those spectacular places are the Glacier Bay National Park, the Kenai Fjords, as well as many other ones that would take a very long time to reach otherwise. Another very big part of why cruises tough Alaska are so spectacular is seeing all the wildlife in its natural habitat. You will be able to see bears, bald eagles, and beautiful whale families. One of the best and most popular times to go on an Alaskan cruise is during the holiday season. But if you decide to do so, you will need to make sure that you know the dress code to pack accordingly and not freeze as Alaska is known for being freezing cold, especially during the winter season. 
Get Tan While Cruising Tough the Galapagos Islands
The Galapagos Islands are located around 600 miles off the coast of Ecuador. And they are one of the most popular places for family cruises. That is because they are untouched by man and home to hundreds of species found nowhere else on this planet. Some of those special amazing animals are the giant tortoises, iguanas, blue-footed boobies, and famous Charles Darwin's finches. You will cruise past breathtaking beaches and volcanic peaks, where you will be able to do some adventurous things. Depending on what you like, you will be able to swim with sharks, go bird watching or have fun exploring and learning about different native animals. No matter when you decide to go on this cruise, you will get an amazing tan as it is always hot in the Galapagos Islands.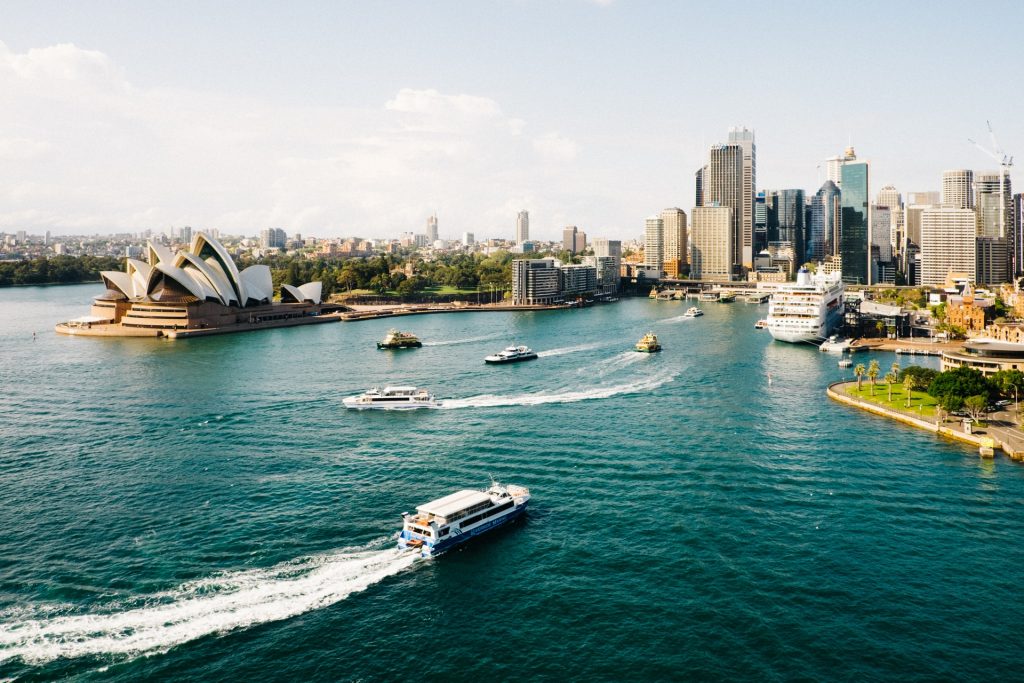 Sit Back and Enjoy Sydney's Beauty
Not a lot of people are aware of how large Sydney actually is. It spreads across a massive geographic area. But the most interesting areas are the best experiences in the ocean. Every part of Sydney has a distinct vibe that will take your breath away. It is a very laid-back city that is often compared to places such as London or New York. Because of all of that, Sydney has a very large tourist industry. The locals do their best to provide tourists the best ways to experience the city in all of its glory. With it being the largest city in Australia, Sydney has one of the most amazing harbors. That is why the Sydney Harbour cruise is something that almost every tourist chooses when visiting. If you are looking for something laid back and fun, you can take a BBQ cruise or go for something more romantic and go with a Vivid Festival of Light and Sound Cruise. There is really no wrong when it comes to picking cruises in Sydney. No matter what you like, there are so many different things to do in Sydney.
Experience A Different Culture in Japan
If you are looking for different cruise destinations, Japan is a really interesting place that deserves to be seen. There are so many different cruises you can take in this one single country. That is because almost every place in Japan will leave you breathless, as the culture is so different and unique. You will be able to see things like innumerable temples and colossal skyscrapers as well as scenic lakes and volcanoes.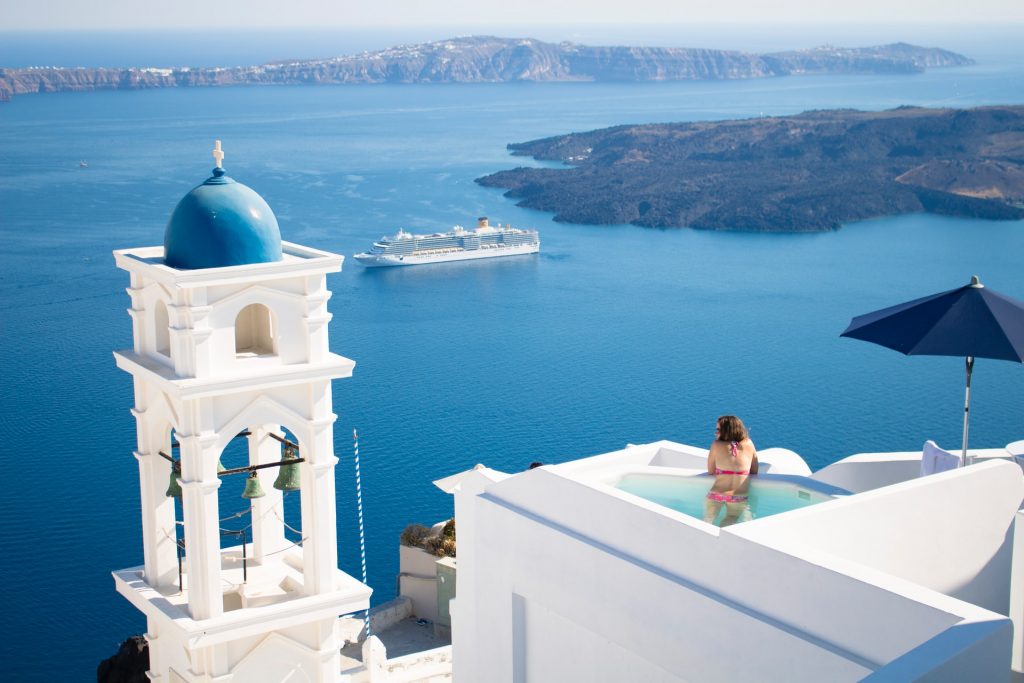 See Ancient Architectural Wonders of Greek Isles
Greece has a lot of historical monuments such as ancient architectural wonders and whitewashed towns. But that is not all. Greece has some of the most breathtaking beaches that make the Greek Isles very popular cruise destinations. One of the most popular stops in Santorini as it has amazing scenery. You will also be able to sail through the bay that is a giant caldera that was created when the volcano erupted in 1500 B.C. It is a great way to combine relaxing and learning about history. The Greek Isles offer something that will interest everyone. 
Learn History While Cruising in Venice
If you are interested in taking inspiring historical photos, there is no better one than a Venice cruise. That is because Venice is the most awe-inspiring historic city you can visit. As you make your way through the Porto di Lido into the cruise terminal, you will immediately be able to see the famous St Mark's Square and the Bridge of Sighs. Because the whole city was built on mudflats that are prone to continual flooding, it makes its existence a true wonder. But not only that, the city has survived two world wars, and it is still standing. No matter where you turn, you will be greeted with amazing views of breathtaking architecture like nowhere on earth.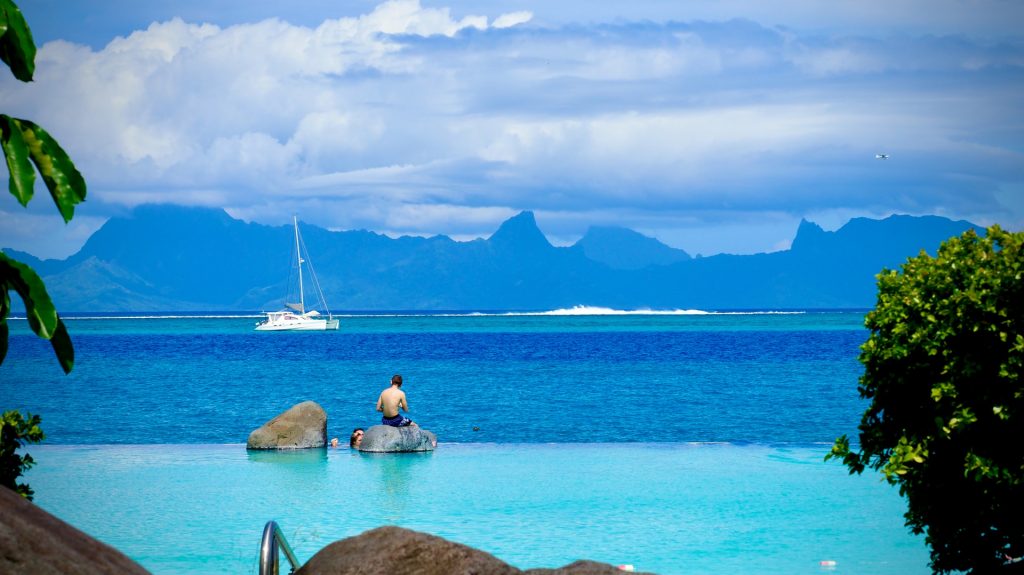 Enjoy the Crystal Blue Waters on the French Polynesia Cruise
If you are looking for white-sand beaches, crystal clear water, and lushes' green islands, this is the one for you. It is a really popular cruise destination for a reason. Depending on the cruise you pick, you will stop at places like Bora Bora, Huahine, Tahiti, and the most popular and breathtaking place called Moorea Island. Throughout your cruise, you will be able to see amazing things like black sand beaches, volcanic peaks, waterfalls, and so many different breathing things. You can also do a lot of different things, like snorkeling, visiting the pearl farms or even swimming with stingrays. 
After you have done your research, you can clearly see that there are so many magical options. No matter which cruise destinations you end up choosing, you can't go wrong. They all have their own amazing qualities that will forever stay in your memories. All you need to do is sit back and enjoy the ride. 
Featured Photo by ben o'bro on Unsplash